💖The wings of angels are symbols of purity, courage, affection and love, and they bring us happiness, hope and belief, on you for an elegant look.
👼"You are never alone. Your guardian angel is always with you."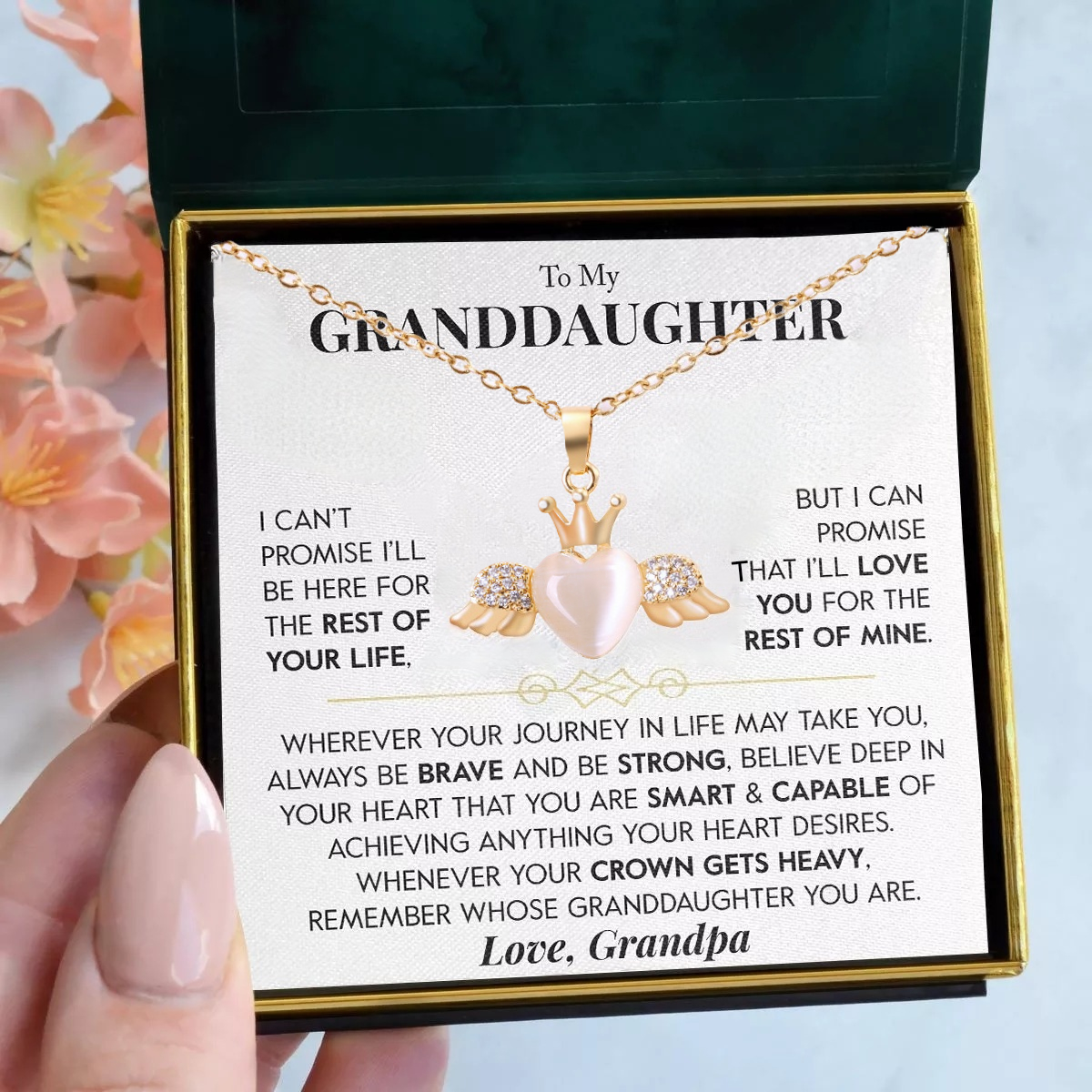 "I CAN'T PROMISE I'LL BE HERE FOR THE REST OF YOUR LIFE, BUT I CAN PROMISE THAT I'LL LOVE YOU FOR THE REST OF MINE. WHEREVER YOUR JOURNEY IN LIFE MAY TAKE YOU, ALWAYS BE BRAVE AND BE STRONG, BELIEVE DEEP IN YOUR HEART THAT YOU ARE SMART & CAPABLE OF ACHIEVING ANYTHING YOUR HEART DESIRES.WHENEVER YOUR CROWN GETS HEAVY, REMEMBER WHOSE GRANDDAUGHTER YOU ARE. "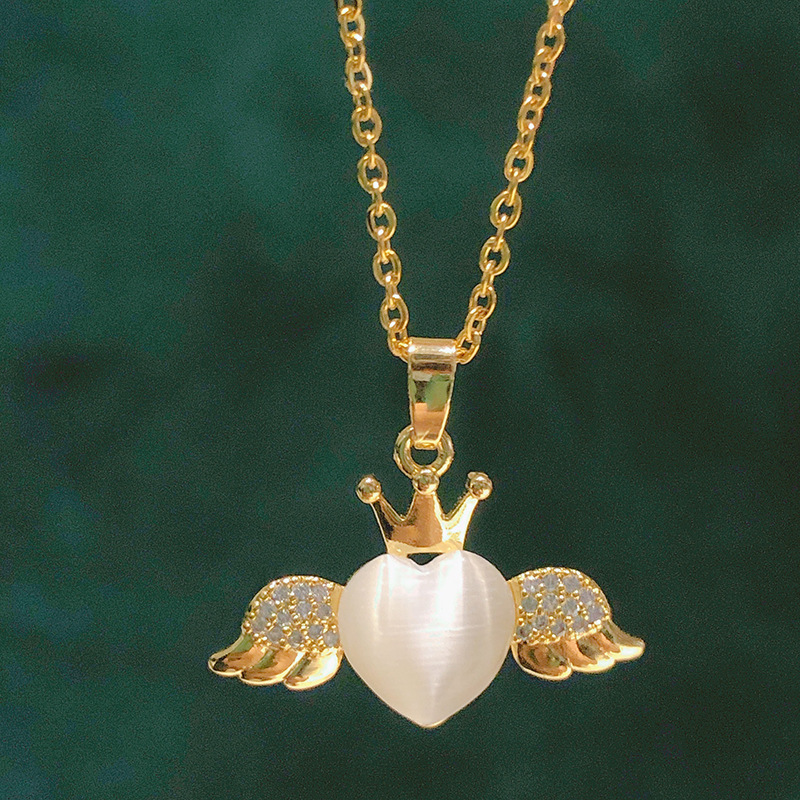 Details:
Color: Gold
Weight: 4g
Hypoallergenic, lead-free, Adjusted
Package Includes:
1 * Angel Wings Necklace + 1* Gift Box + 1 * Card
Please take good care of your necklace:
Keep away from irritating chemicals, such as perfume or lotion.
Take it off while bathing or swimming
Wipe clean with a cloth after use.
Do not leave it in a humidor-exposed place for long.