DESCRIPTION
Christmas is coming! Enhanced with a meaningful message, this is the perfect gift for a loved one and a sweet reminder of unconditional love and support.
CARD MESSAGE
I hope you will always be safe and happy.
Stay strong and believe in yourself.
Like life to the fullest and enjoy the ride.
I will always be here for you and have your back.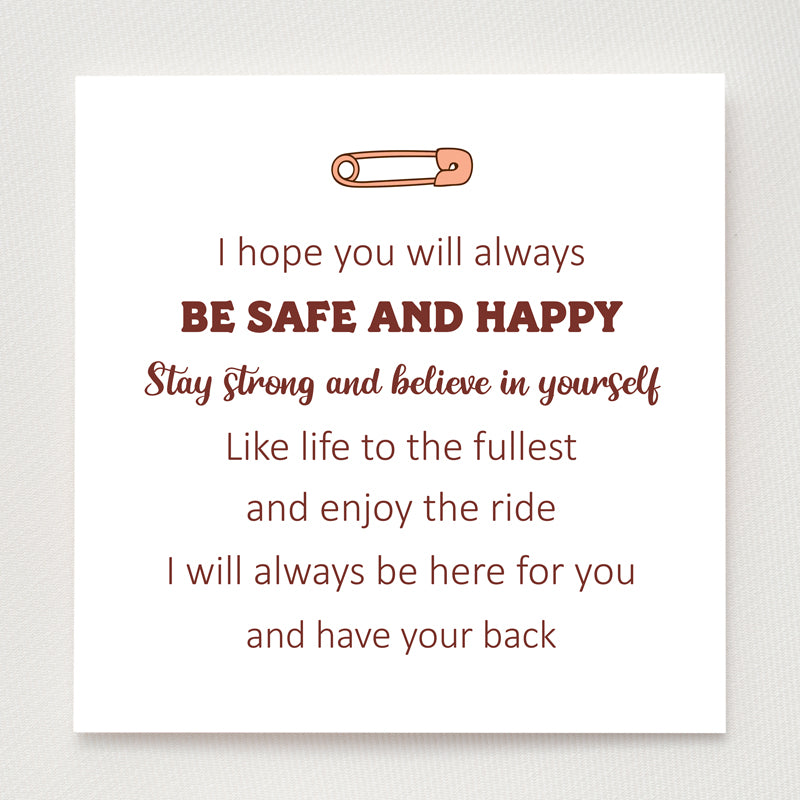 SPECIFICATIONS
Size: US 5-12
Nickel and Tarnish Free
FREE Original Message Card
Packaging: 1* Ring + 1 * Gift Box