DESCRIPTION
To My Daughter
BE STRONG, AGAINST THE STORM
Because things will get better
It may be stormy now, but it never rains forever.
Sometimes, just like a little golden fish here,
SWIMMING AGAINST THE CURRENT.
CARD MESSAGE
To my daughter.
Whenever you feel overwhelmed
remember whose daughter you are and be strong.
Swimming against the current.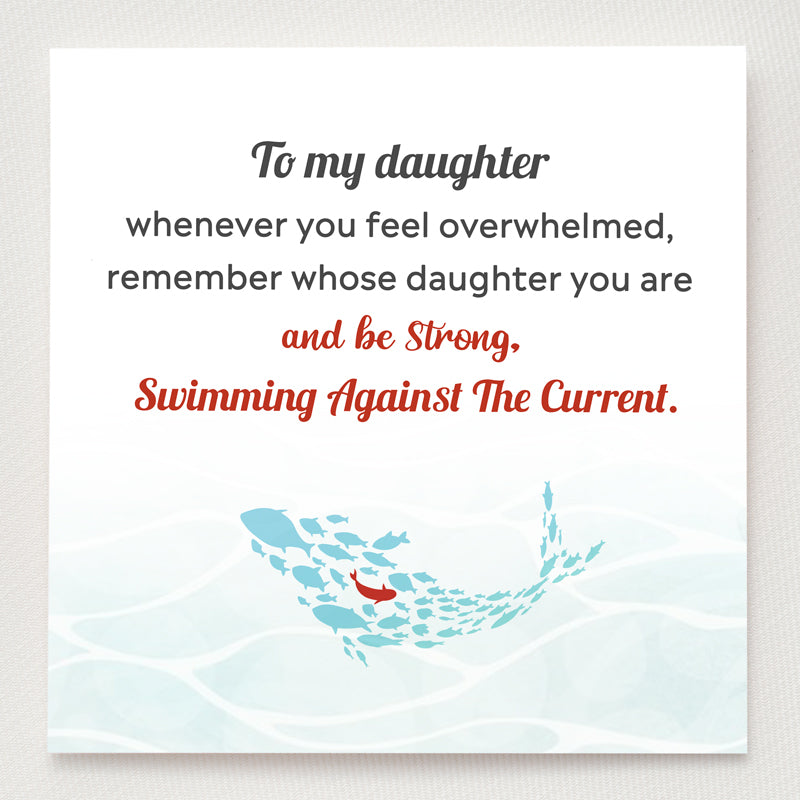 Matching bracelet and necklace, to your daughter.
Also with essence gift boxes, perfect for a gift!
SPECIFICATIONS
Metal: Pendants made of a brass base with golden and silver plating
FREE full-design gift card
Packaging: 1* Ring + 1 * Gift Box