With a beautiful design and gift card message, this bracelet is a perfect gift for your granddaughter.
Gift your granddaughter this bracelet and remind her that although you are apart, you will always connect. Let her know that distance can never change your love for her.
This bracelet expresses the everlasting relationship and love between a grandmother and granddaughter.
Card Content
Grandmother and Granddaughter Forever Linked Together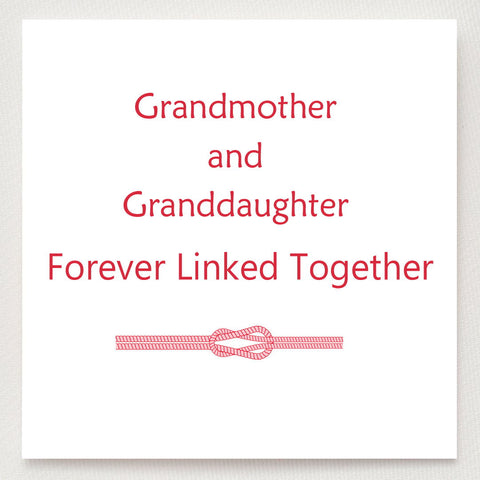 This package includes a bracelet, greeting card, gift box, and a gift bag to hold everything in it.
Material: Cotton thread
Processing Techniques: Handmade
Age Demographic: All ages
PACKAGE: 1* Bracelet + 1* Gift Box