Wear Your Story, Not A Necklace.
Connection Beyond Love
Magnetically Magical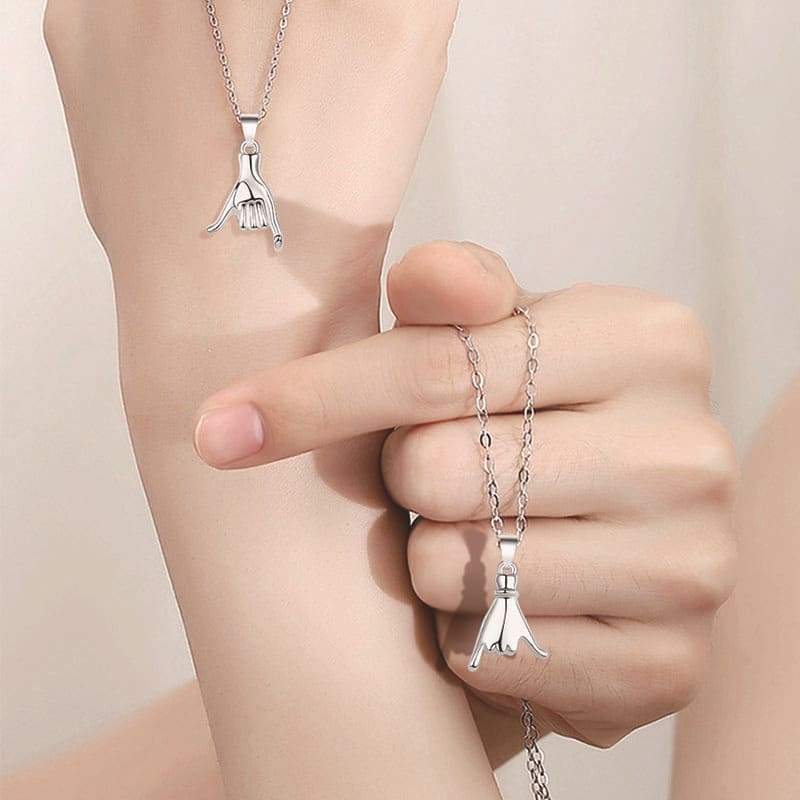 Love is the most powerful energy we all feel yet can't often describe by words.
We created our Eternal Love Necklace to represent the intimate and meaningful bond between you and your loved one/best friend.
When placed close to each other, the magnet becomes one.
And you can finally see, touch, and feel the unique, and strong connection beyond the love you share.
Remember how much you love each other every time you hug, and you hear the click of the magnetic charms coming together.
Pinky swears to love you forever
This is the perfect gift for any best friends & couples!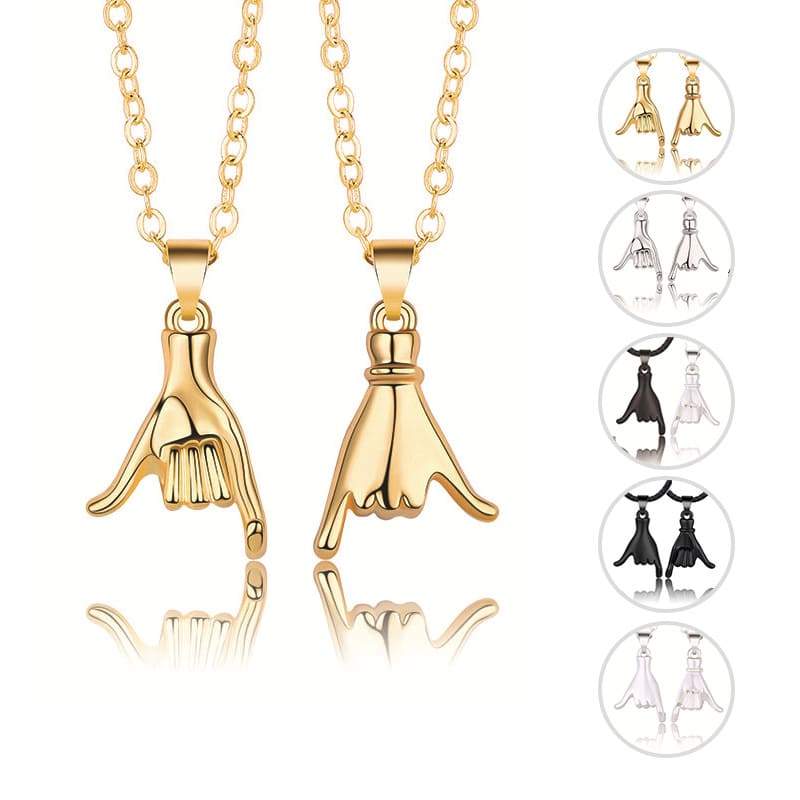 -MATERIAL & PRODUCTION-
Chain: link chain 55cm+5cm/21.6''+2''
leather chain 60cm+5cm/23.6''+2''
Pendant size:2cm×1.4cm / 0.8" x 0.6"
Material: Metal Plating
Weight: 11.08g/set
Brand: Belovejewel
Package: Premium Jewelry Box

Our Brass Plating will ensure a very long-lasting brilliant finish that is nic-free, lead-free, and hypoallergenic.
Additional information:
- Non Tarnish ( does not turn green)
- Durable Materials
- Resistant to water
- No skin discoloration