DESCRIPTION
Go with the flow. Dance in the rain. Your courageous dance will calm even the fiercest storms in life.
Enhanced with a meaningful message card, this ring is the perfect motivational gift.
CARD CONTENT
Life isn't about waiting for the storm to pass.
It's about learning to dance in the rain.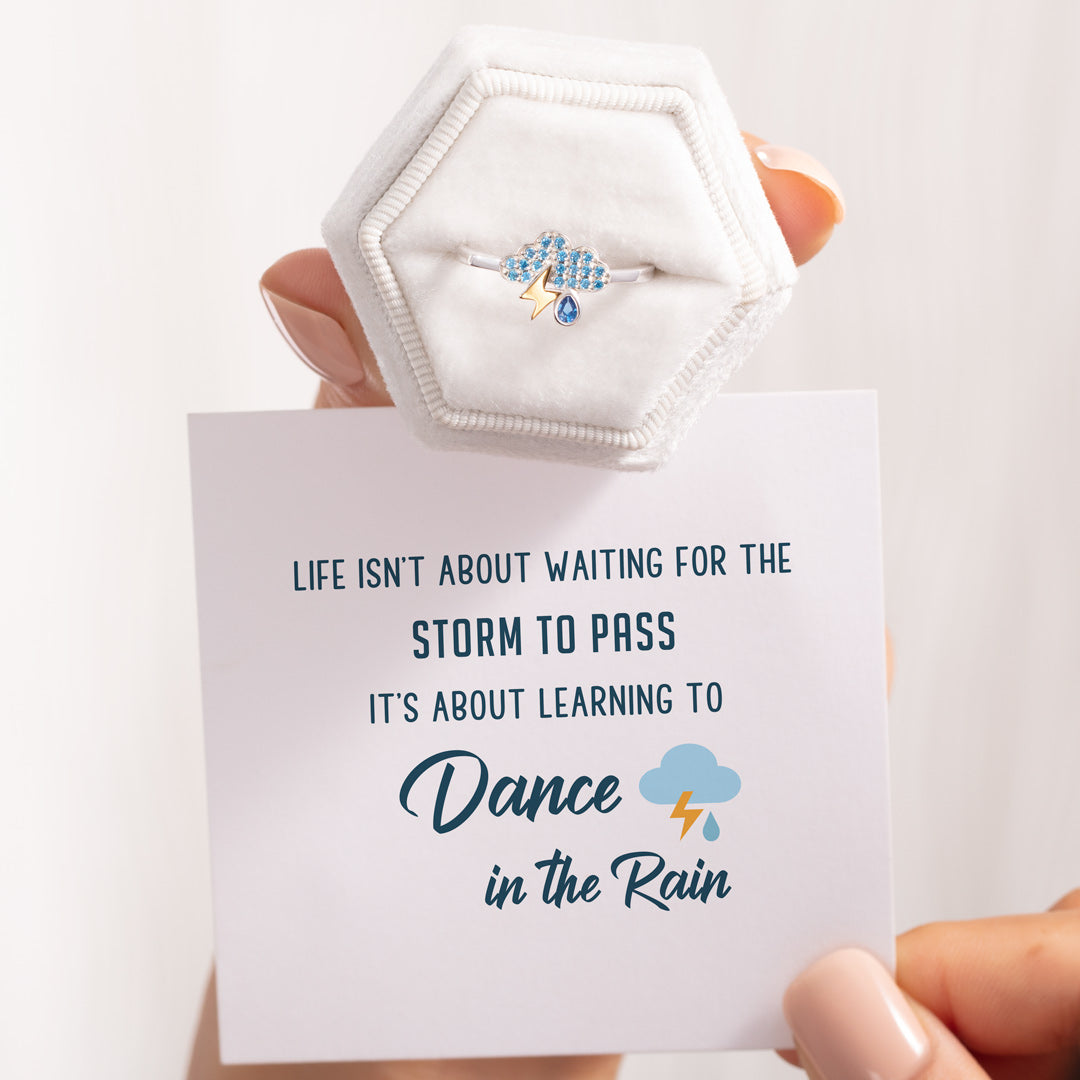 SPECIFICATIONS
Size: US 5-12
Nickel and Tarnish Free
FREE Original Message Card
Packaging: 1* Ring + 1 * Gift Box