As a gift for your loved ones, this limited-stock Handmade Dragon Chain Bracelet will be perfect!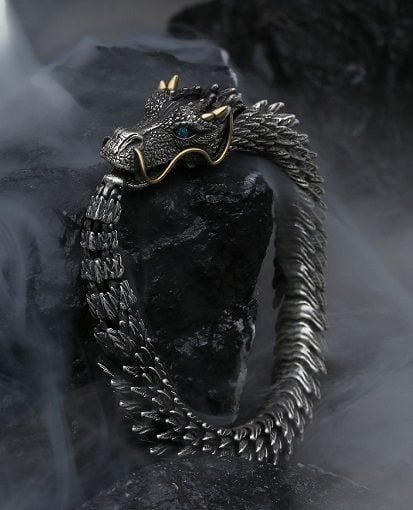 Dragon Symbol
Dragon is commonly found on ornaments. It is like performing a dragon dance when you wave your hand with the Dragon Bracelet. The Dragon Bracelet is a gorgeous ornament and at the same time a talisman to bring luck and protection.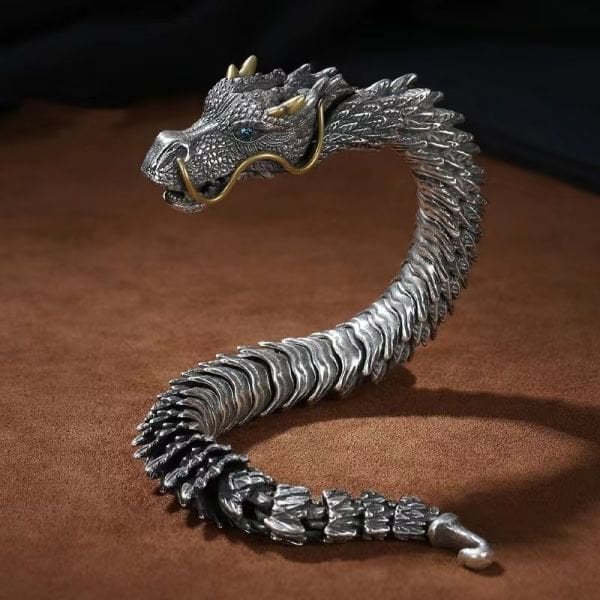 SPECIFICATIONS
Metal Type: Copper
Style: Vintage
Chain Width: 11 mm (0.43'')
Length: 19 cm (7.48'') / 20 cm (7.87'') / 22 cm (8.66'')
Weight: 56 g / 60 g / 65 g /
PACKAGE: 1*Bracelet + 1* Gift Box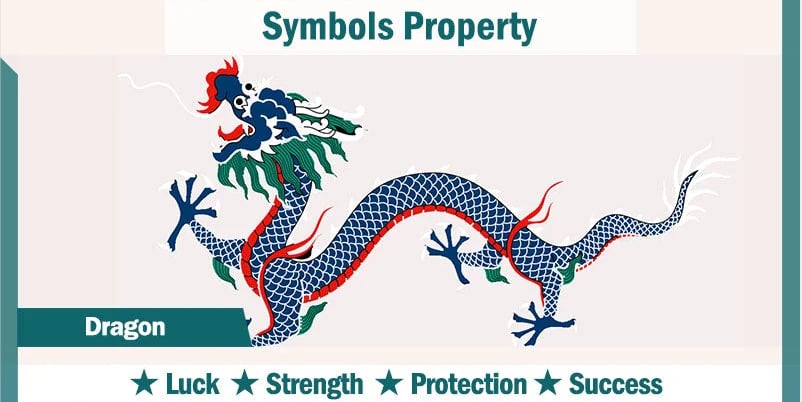 DRAGON Symbol-Luck and Protection: In China, the dragon and the phoenix are symbolized auspiciousness. The dragon is the fifth animal in the Chinese zodiac.

They traditionally

symbolize potent and auspicious powers,

particularly control over water, rainfall, typhoons, and floods.

In Chinese culture, the dragon represents good luck, strength, health, and also the male element Yang. In systematized mythology, the dragon is considered male and is paired with the phoenix (female); together the two creatures symbolize marital harmony. The dragon works as a mirror to the phoenix,

symbolizing masculine energy, strength, and protection.

As a core widely used in religious culture: Buddhastones offers an extraordinary opportunity to go directly and deeply into the heart of the rich and ancient practices of Tibetan Buddhism. Protection, healing, and faith are what symbols of buddha stones are all about, they are capable of

attaching positive forces

and dispelling negative energies, also

bringing good fortune all over you and your loved ones.

Feel its positive effects anytime, anywhere:

Wear it in your daily life

or

hold it in your hand while meditating and praying

, you can also use it as an energy ornament to place in any corner of your home and working space. Helps ease the mental state, dispel stress and anxiety, especially focus more and achieve enlightenment.