💖Pretty, classy, and comfortable,
The beads can rotate seamlessly with a light touch and this can serve as a great focal point to reduce anxiety and stress.
The mesmerizing design also helps calm the mind, so one can focus more on breathing and relaxing.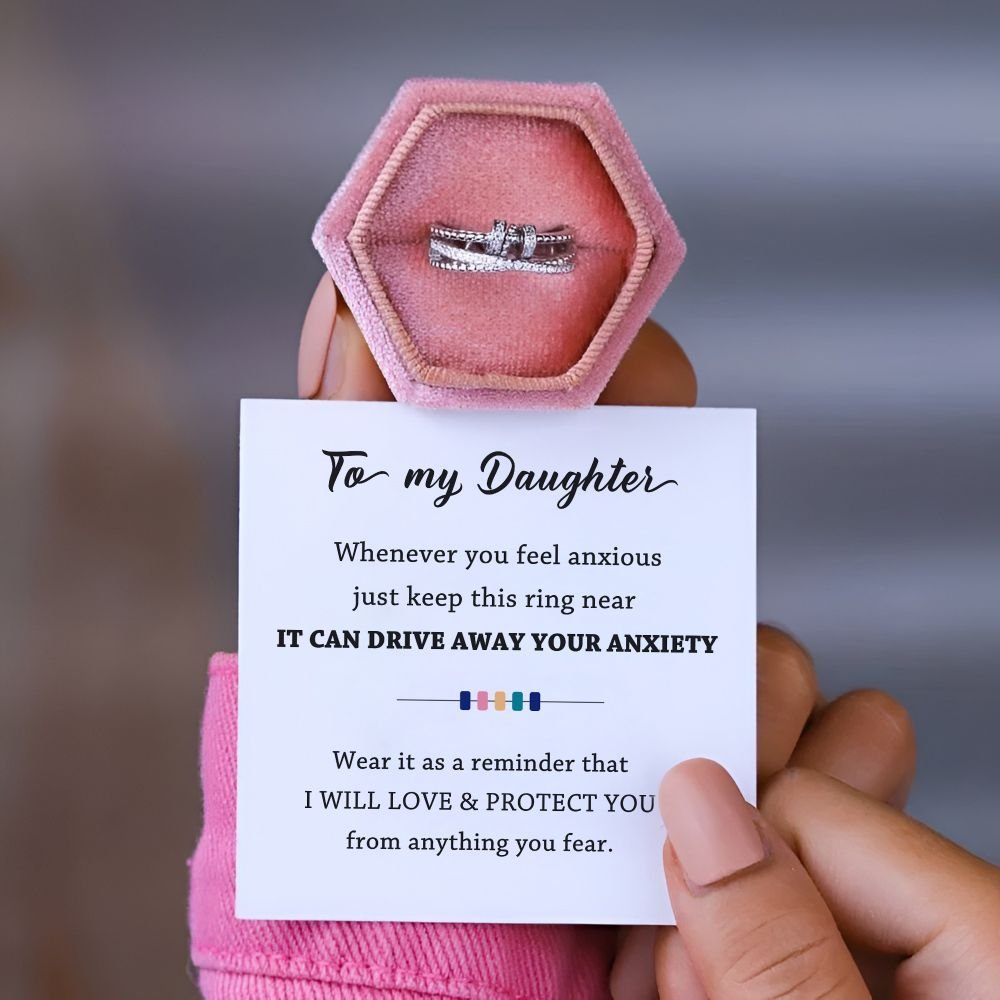 TO MY Daughter,
Whenever you feel anxious,
just keep this ring near.
It can drive away your Anxiety.
Wear it as a reminder that
I WILL LOVE & PROTECT YOU
from anything you fear.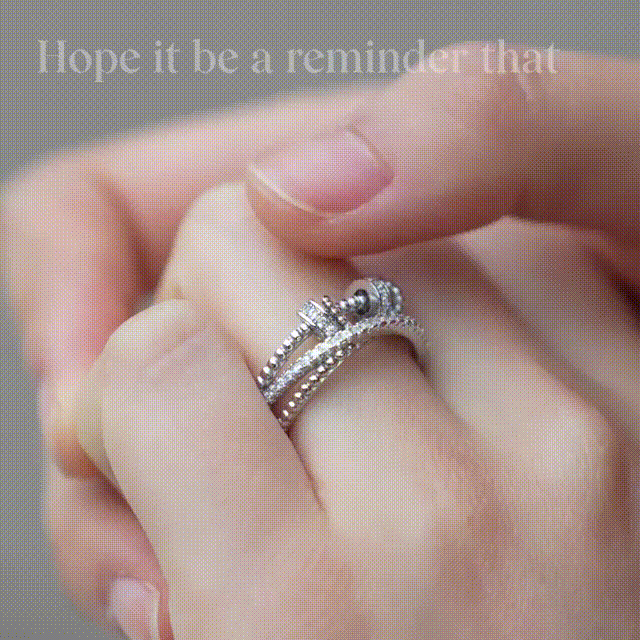 SPECIFICATIONS
Ring Size: Adjustable from 5-12
Not Allergic: Made of copper
Non-tarnish: silver plating
Hand-Picked: AAA cubic zirconia
Quality: 100% Brand New