🎁Show your love to your Granddaughter with this amazing best-selling ring featuring an emotional & beautiful gift card. Your Granddaughter will absolutely love it!💖
"TO MY GRANDDAUGHTER,
Whenever you feel anxious, just keep this ring near.
It can drive away your anxiety.
This is a reminder that I will love & protect you from anything you fear.
→Keep your loving words at their side forever.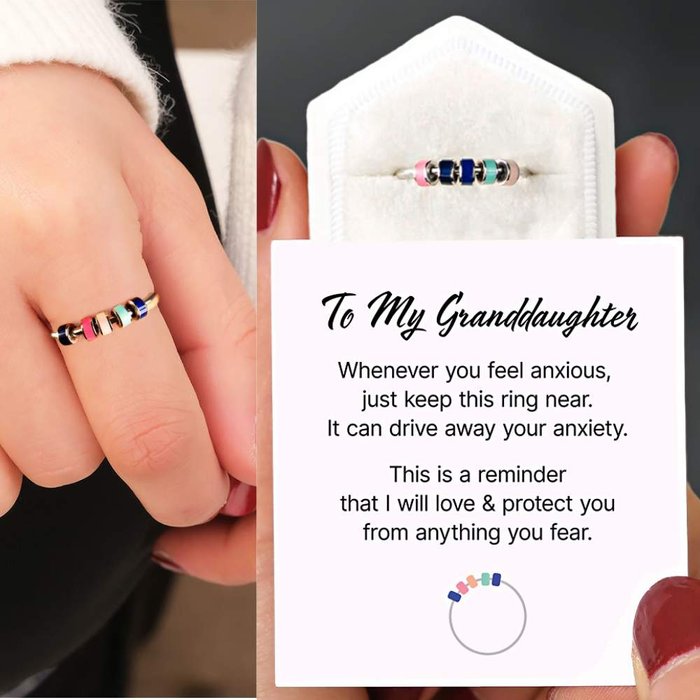 These are our spinner rings. Sometimes all it takes is a little fidget beads ring, diverting your attention when you're anxious. The beads can rotate seamlessly with a light touch.
Package Includes:
1* Anxiety Relieving Enamel Fidget Ring
1* Free Heartwarming Message Card
1* Gift Box