DESCRIPTION
The "Evil Eye" is a universal sign of protection to ward off anyone who wants to harm you. It's also believed to bring the wearer faith, hope, strength, peace, and prosperity.
This dainty necklace is the perfect gift to bring blessings and protection to a loved one.
CARD MESSAGE
The "evil eye" necklace stands for physical and psychic protection.
Wear it as a reminder that you are always protected.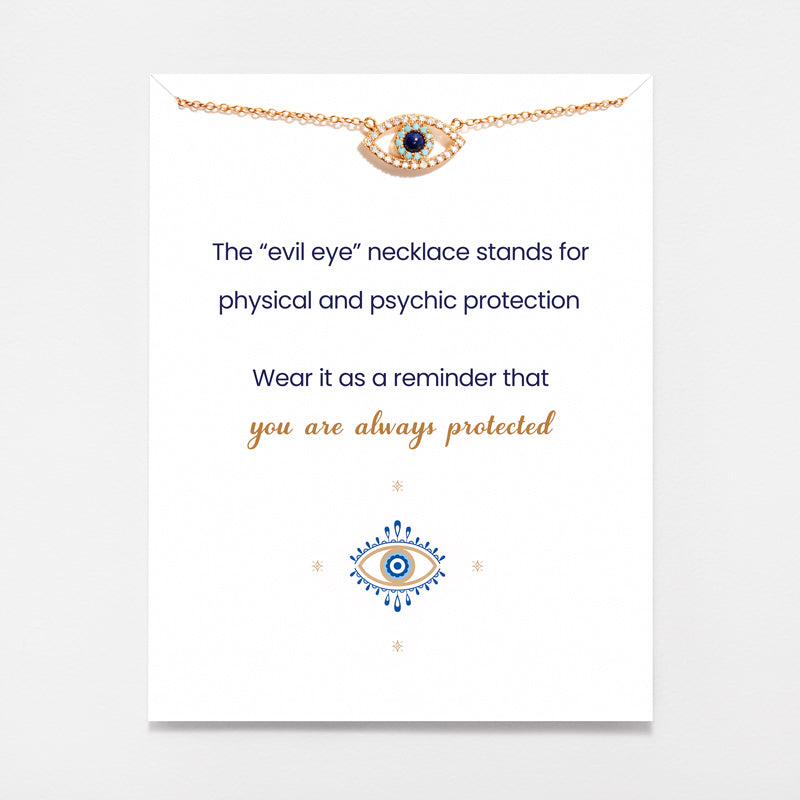 SPECIFICATIONS
Nickel and Tarnish Free
Length: 15" with 2" Extension
FREE Original Message Card.
Packaging: 1* Necklace + 1 * Gift Box