To My Grandson
Wherever you in life, I pray that God
will cover you with feathers that will make you fly
and flourish in every way. I pray that happiness and
good luck will follow you in every step of your journey.
NEVER FORGET THAT GRANDMA WILL LOVE YOU
TO INFINITY AND BEYOND.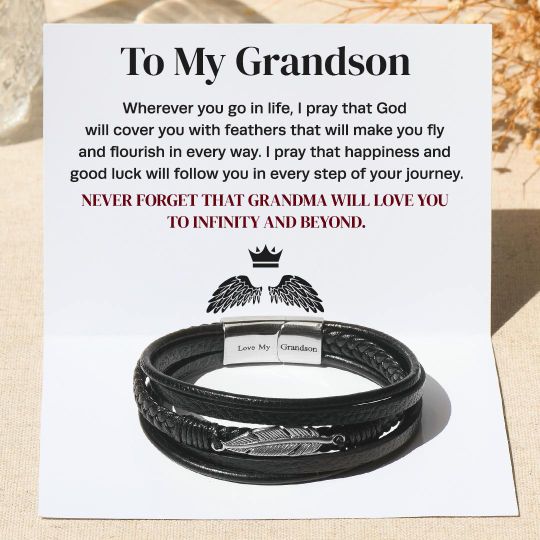 *Heartwarming Message Card Included
PRODUCT DETAILS
Material: Leather, Stainless Steel (silver buckle)
Quality: 100% brand new, high quality
Color: Black
Circumference: 21.1cm (8.3in)
PACKAGE: 1* Bracelet + 1* Gift Card + 1* Gift Box