⚽🏆The World Cup matches have begun and football is about to take over your life!

❤️While watching the game, don't forget to give your family a gift of love!
💌You will arrive in a Premium Gift Box with a cute football message card. 🎁The perfect gift for a soccer fan husband, soccer son, soccer wife, soccer player, or soccer coach!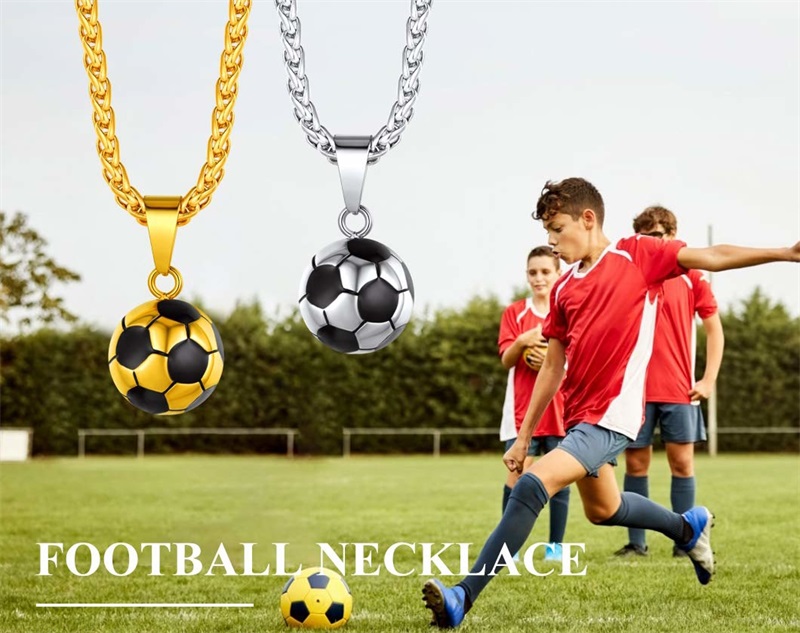 👩TO MY WIFE
MY FAVORITE TEAM MAY NOT WIN THE WORLD CUP,
BUT I HAVE ALREADY WON THE GREATEST TROPHY OF THEM ALL - YOU!
👨SOCCER LIFE LESSONS FOR MY HUSBAND
1. Always keep your eye on the ball
2. Never ever give up
3. Learn from your losses & celebrate the wins
4. Winning requires teamwork (& we make a great team!)
5. Believe in yourself like I believe in you❤️
Love you always, your wife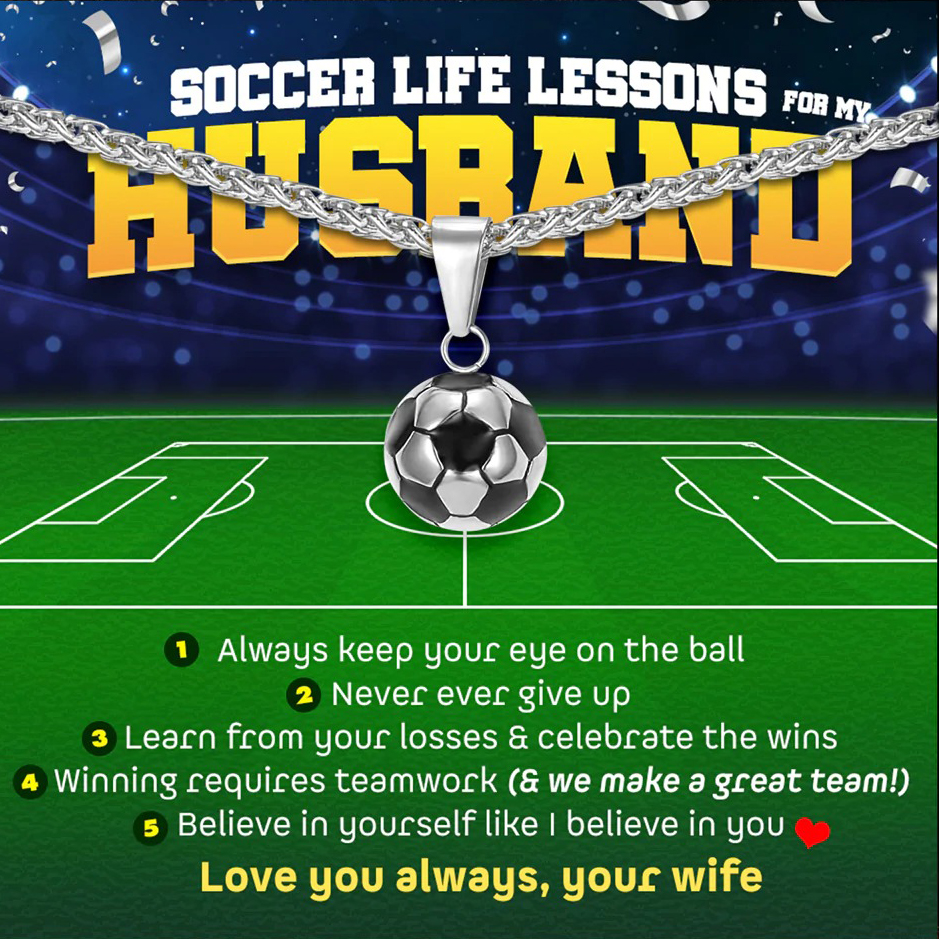 👱‍♂️To My Son
Some days are gonna be harder. Some days are gonna hurt more. Some days you want to give up. Some days you might even give up but there's always tomorrow! Get up & show everyone what you're here to do. Life's a journey it's not always easy, but always worth it.
I hope you believe in yourself as much as I believe in you.
Love always, Mom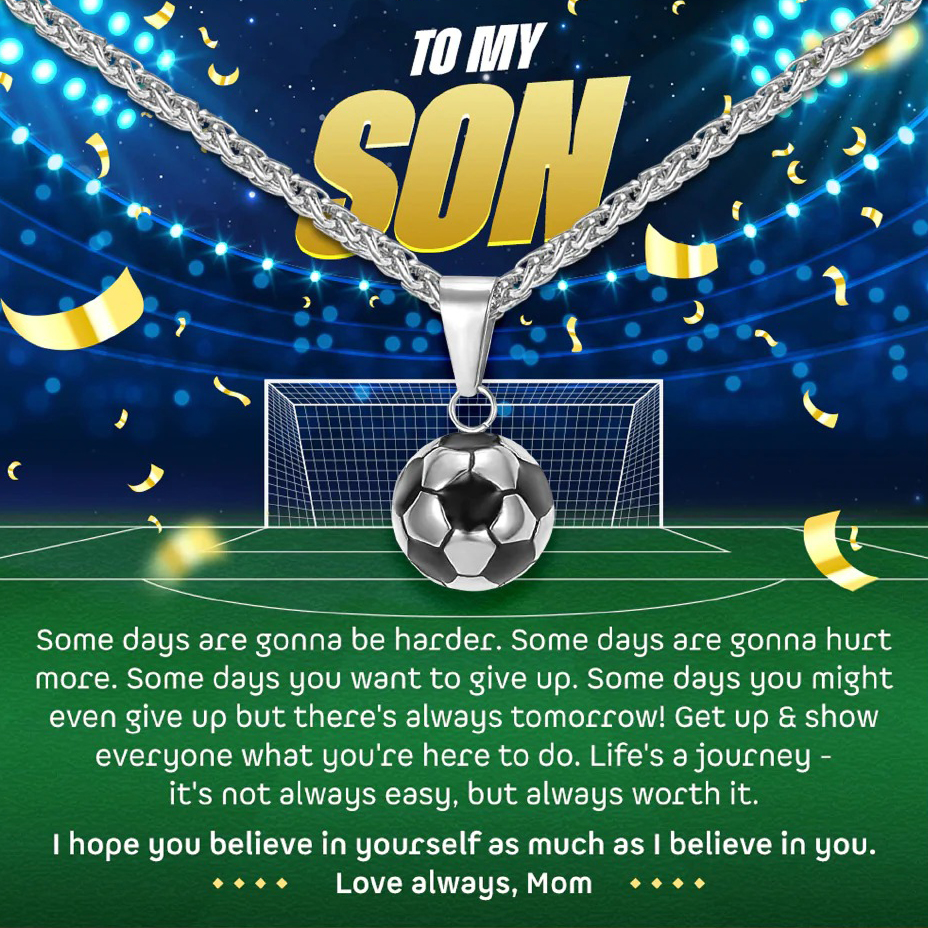 Specifications
Item Type: Soccer Ball Pendant Necklace
Chain Length: 22 inches (55.88cm)
Chain Style: 3mm Wheat Rope Chain
Pendant Size: 1 x 0.5 inch (2.54 x 1.27cm)
Metal Material: Stainless Steel
Necklace Type: Lobster Clasp Closure on Chain
Design: Soccer Ball
Color: Silver, Gold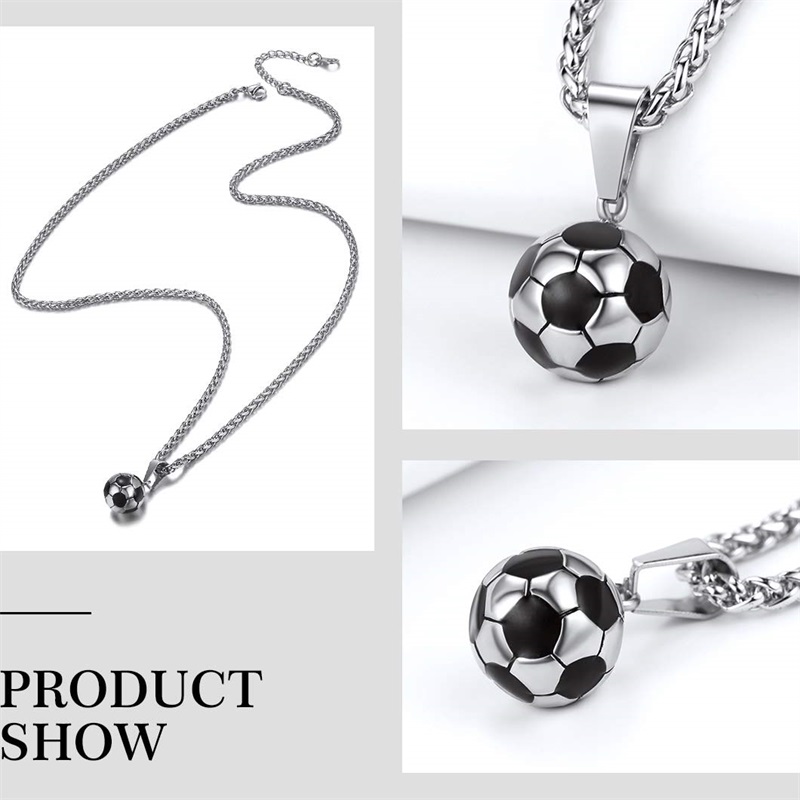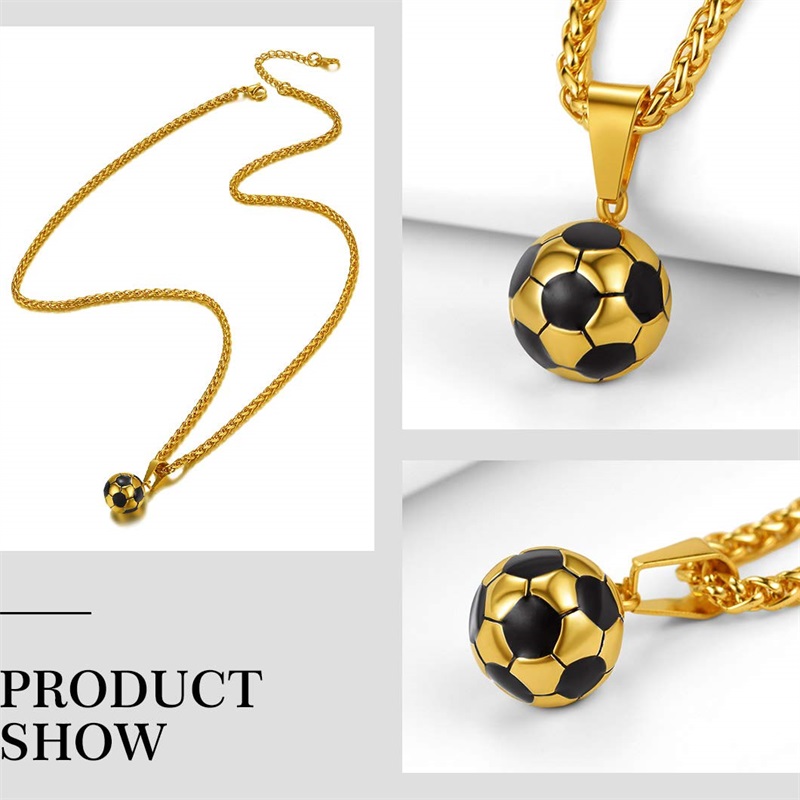 Package Includes
1* Football Necklace
1* Exclusive gift box with sentiment card.

Premium Leather Box
Box Size: 3.5 x 3.5 x 1 inches