DESCRIPTION
Enhanced with a meaningful message card, this sweet, dainty heart infinity ring is the perfect gift to warm your sister's heart. A reminder of your irreplaceable, everlasting bond.
CARD MESSAGE
Dear Sister
At times I may upset you
Sometimes I'll make you mad.
Sometimes my words will wound you.
At times, I'll make you sad.
But you'll never find another person who loves you more than me.
I love you with all my heart and soul for all eternity.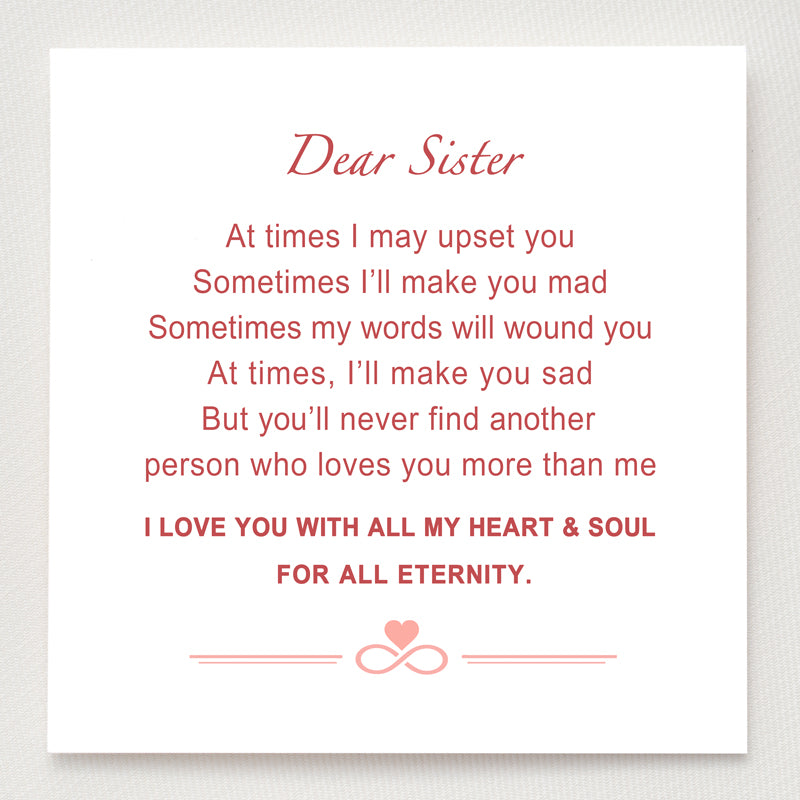 SPECIFICATIONS
Nickel and Tarnish Free
FREE Original Message Card
Packaging: 1* Ring + 1 * Gift Box