A symbol of unbreakable bonds and everlasting friendship. As we journey through life, we cross paths with many people, but only a select few become a part of our tribe. The kind of people who bring out the best in us, who we can confide in without fear of judgment, and who stand by our side through thick and thin. They are the ones who make our lives richer, brighter, and more meaningful. The GIRL GANG FRIENDSHIP RING celebrates these special relationships, reminding us to love and cherish our tribe fiercely. It represents the unbreakable bond between true friends - the kind who stay in your life forever, no matter what. Wear it proudly as a testament to the power of female friendship and as a reminder of the incredible women who make up your tribe.
*Heart Warming Message Card and FREE Jewelry Box Included*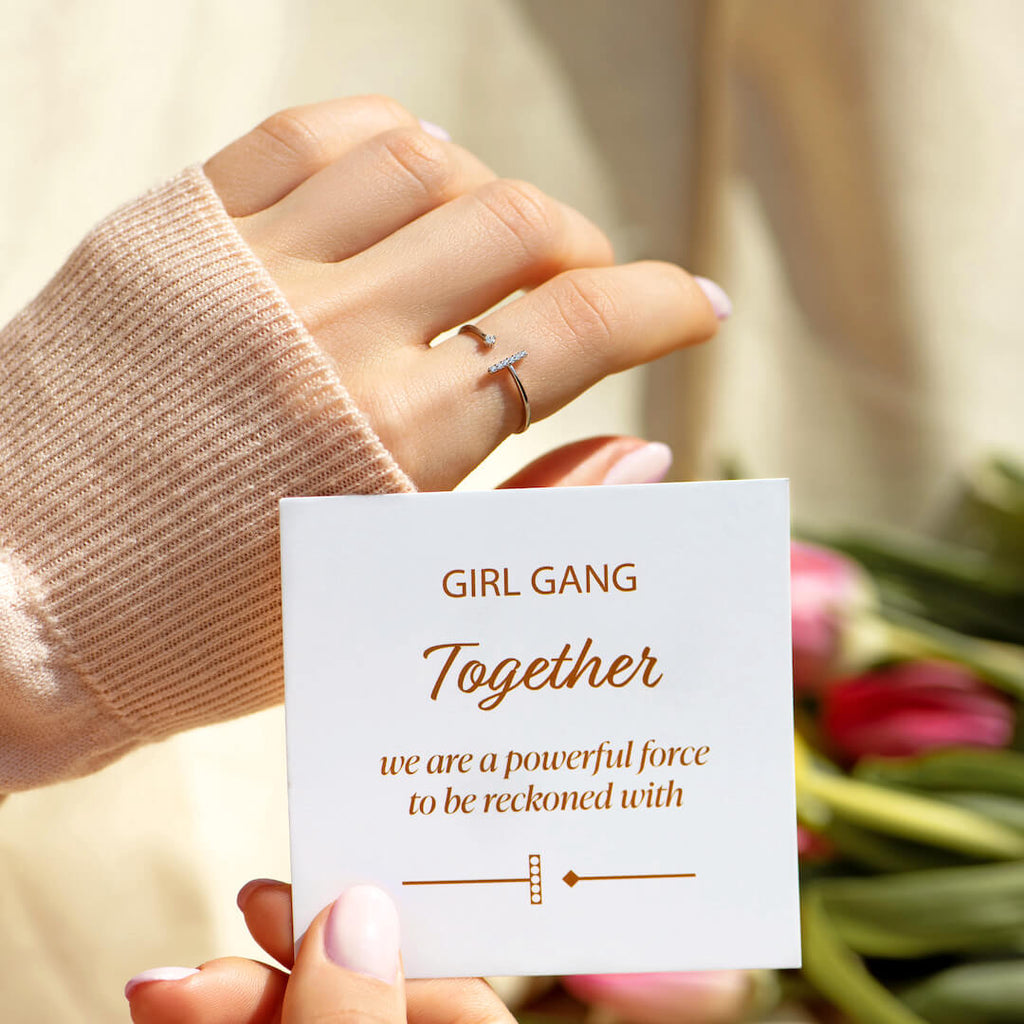 Our rings are not only adorable and durable, they are also Nickel-free, Lead-free, Cadmium-free, and hypoallergenic.

Carefully handcrafted from S925 Sterling Silver. Guaranteed to never fade, tarnish or lose its color.