The Most Unique Piece in the Universe
Each order is handmade, so no two Stardrip necklaces are alike, making yours a truly special and unique piece.
We've also made gifting easier for you, and even more memorable for your loved one.
For a limited time, every necklace comes with a Free Gift Box & Thank You, Card, from us!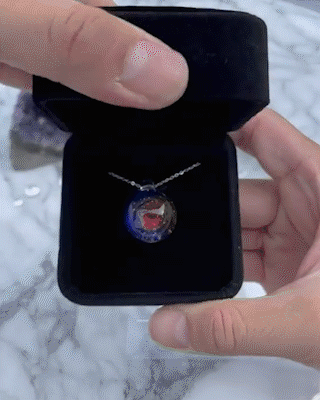 Light Up Your World
Star drops are one-of-a-kind glass bead that magically glistens depending on what angle the light hits them!
Each necklace is inspired by the different stars, galaxies, & nebulas that relate to each constellation: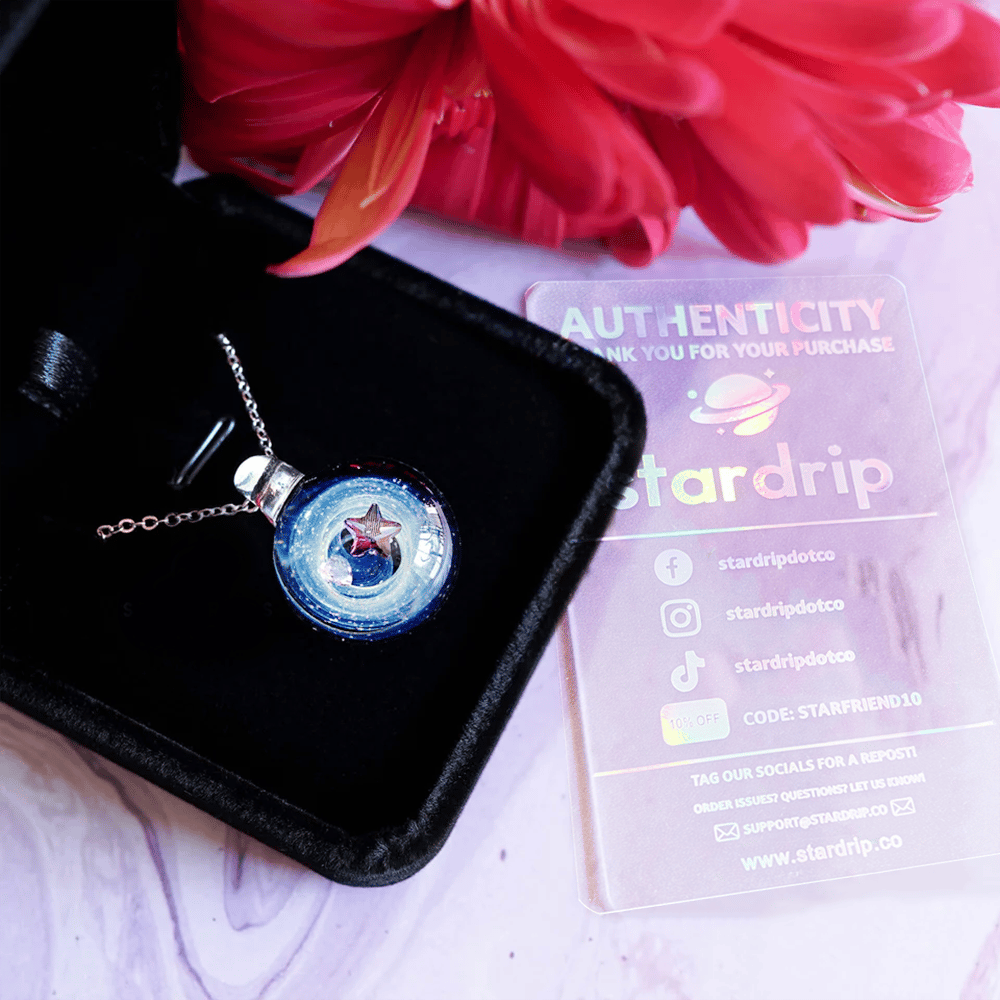 Out-of-this-world Quality
Each Stardrip necklace is handmade with care, using only the highest quality materials. The beads are made of glass and tiny glass prisms, giving them a luminous quality that is simply stunning.
The sterling silver chain completes the look, making it a perfect piece to wear day or night!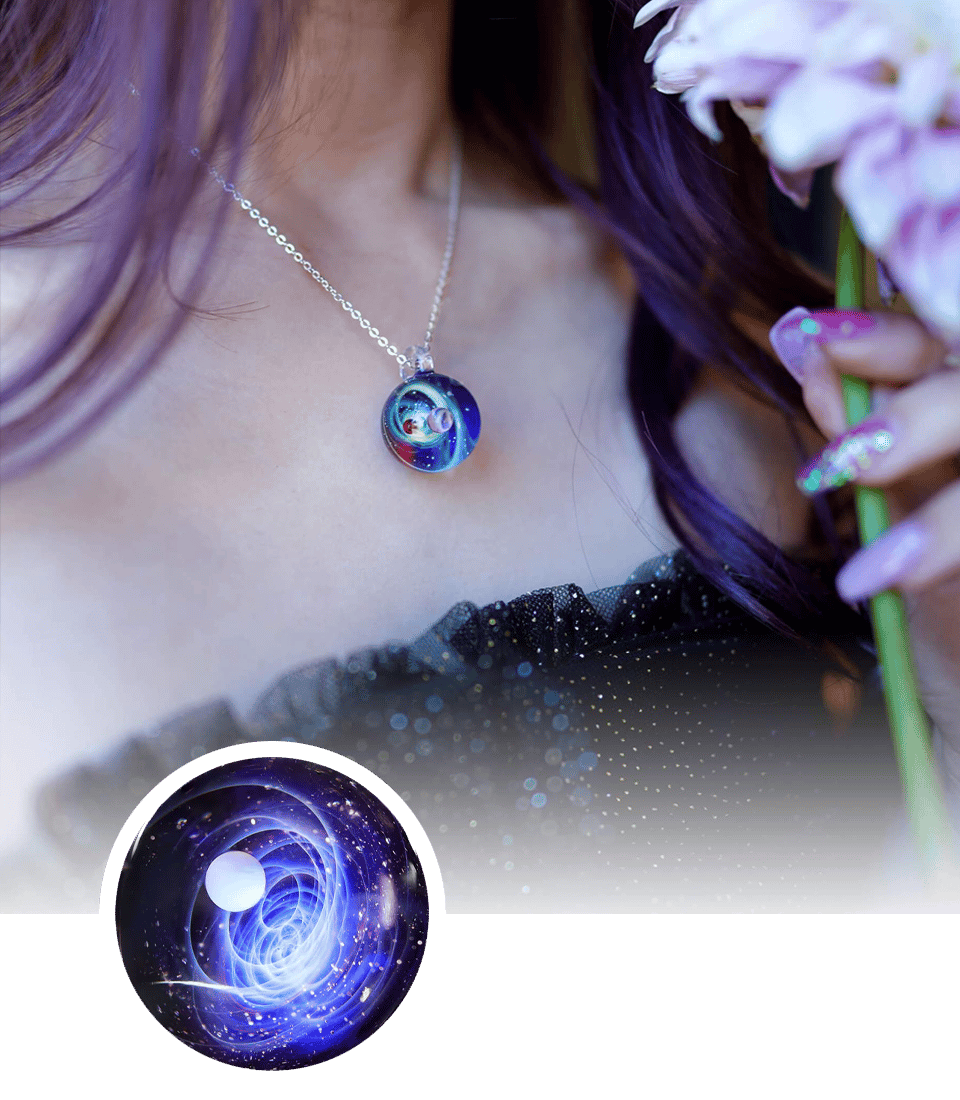 ♒ Aquarius - Blue Dwarf
♈ Aries - Alpha Arietis
♋ Cancer - Acubens
♑ Capricorn - Deneb Algedi
♊ Gemini - Eskimo Nebula
♌ Leo - Mu Leonis
♎ Libra - Beta Librae
♓ Pisces - Gamma Piscium
♐ Sagittarius - Epsilon Sagittarii
♏ Scorpio - Kappa Scorpii
♉ Taurus - Electra
♍ Virgo - Epsilon Virginis