DESCRIPTION
"Hamsa" is a universal sign of protection, and is often combined with the Evil Eye to ward off anyone who wants to harm you. The five digits of the hand are believed to bring the wearer faith, hope, strength, peace, and prosperity.
Perfect gift to bring blessings and protection to a loved one.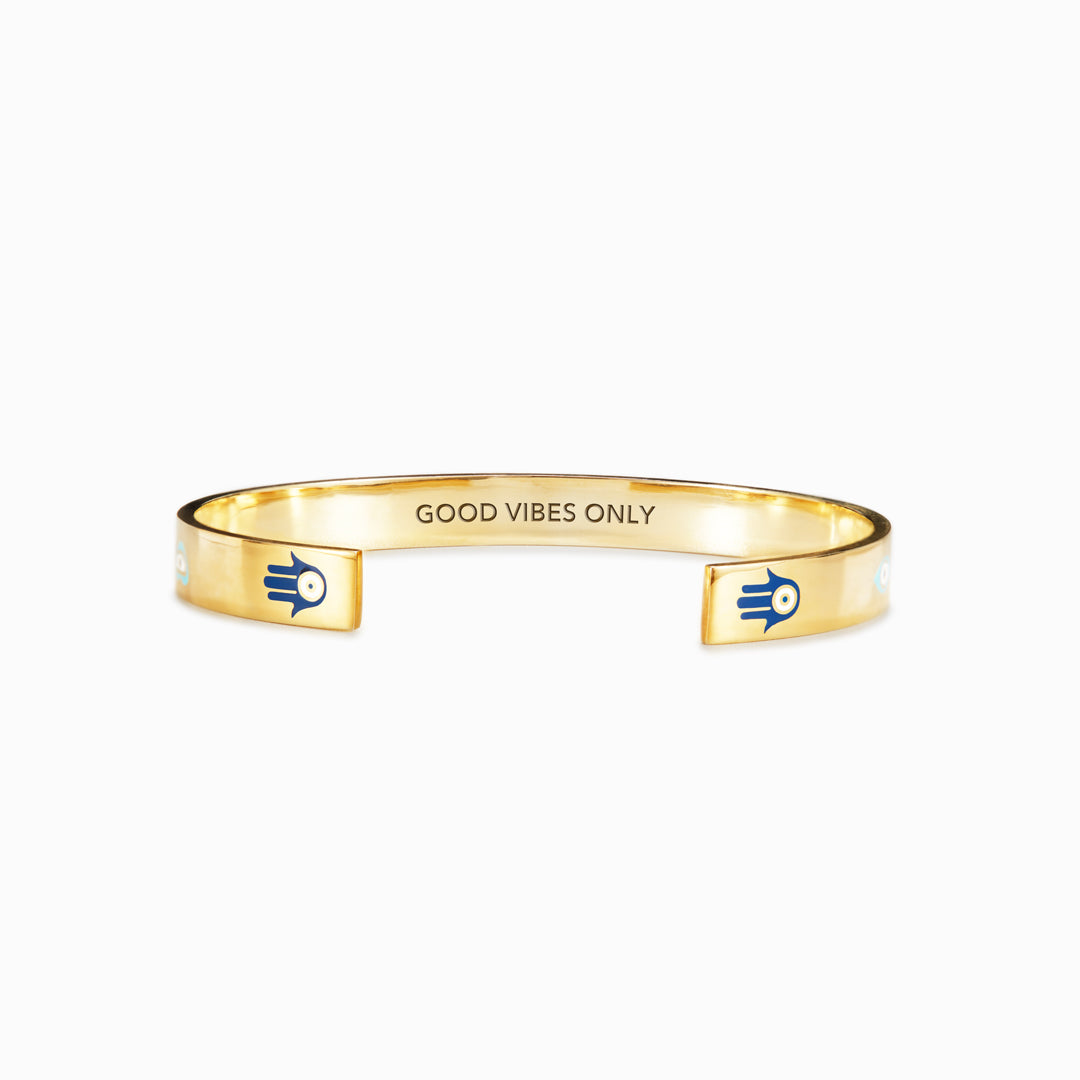 SPECIFICATIONS
The bangle bracelet is made of metal plating and glaze printing, strong and durable. Will not fade, tarnish or corrode.
Nickel free, hypoallergenic jewelry.
Measurements: Diameter 2.5", L/6.2", width: 7mm.
Slip-on; Semi-open, adjusts easily to wrists of all sizes.
Packaging: 1* Bracelet + 1 * Gift Box