DESCRIPTION
My dear granddaughter
BE STRONGER THAN THE STORM.
Life is tough my darling, but so are you.
After every storm, there is a rainbow of hope.
Believe in you as I do.
CARD CONTENT
To my granddaughter
Life sucks in 2021
it is the weirdest year ever.
But U can't enjoy the rainbow without the rain.
2022 is a NEW YEAR for HOPE.
I will always be by your side.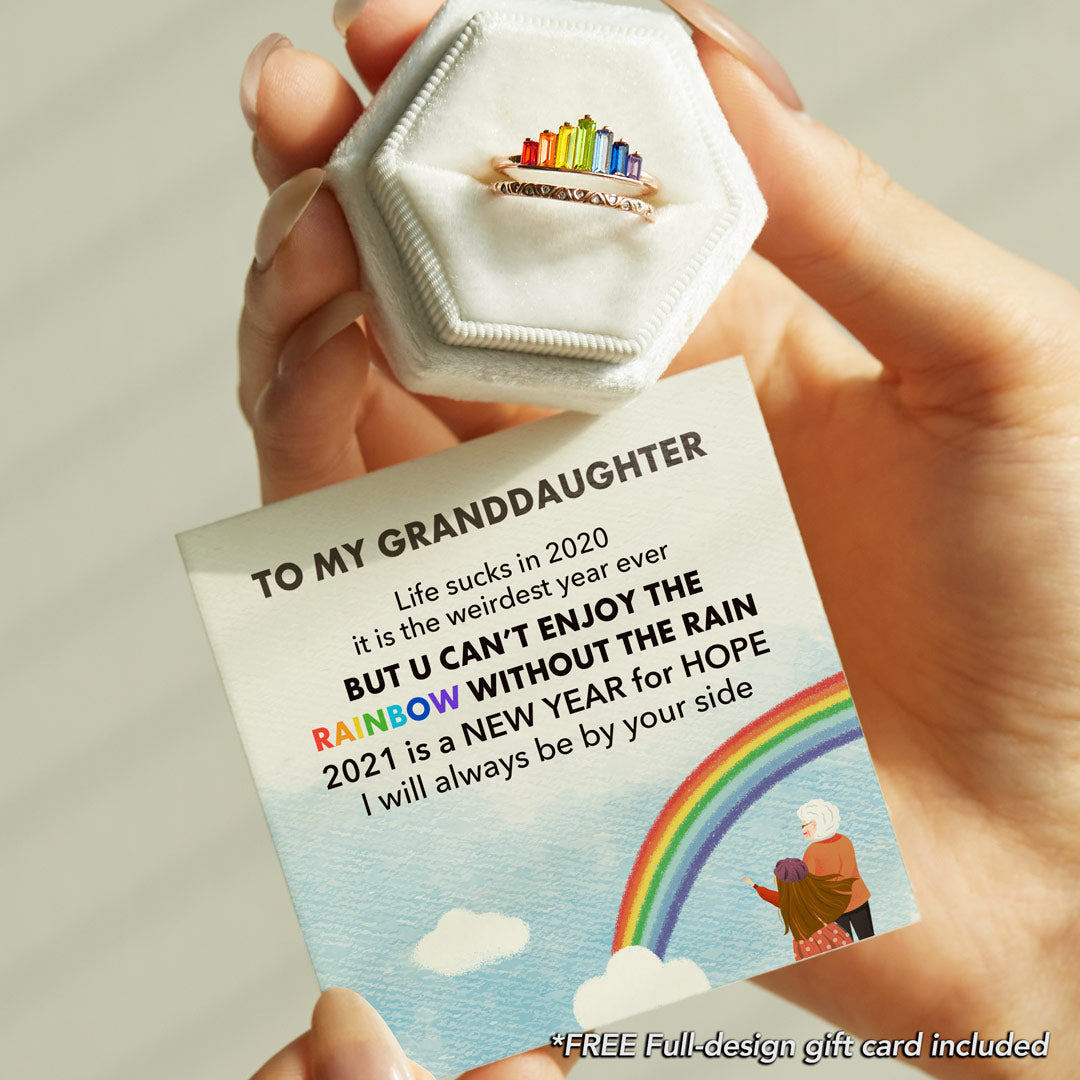 SPECIFICATIONS
Size: Adjustable from US 5-12
Nickel and Tarnish Free
FREE Original Message Card
Packaging: 1* Ring + 1 * Gift Box