✨ Give these vintage earrings covered in stars to your loved one and tell her that your love for her is as vast as the stars! ✨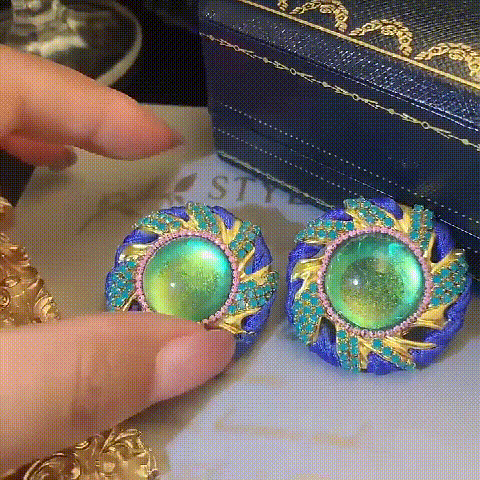 These round earrings have a beautiful blue and green color scheme. This unique earring has metal engraving and blue ribbon wraps as accents.The incredible mix of different materials creates a gentle yet tough character trait.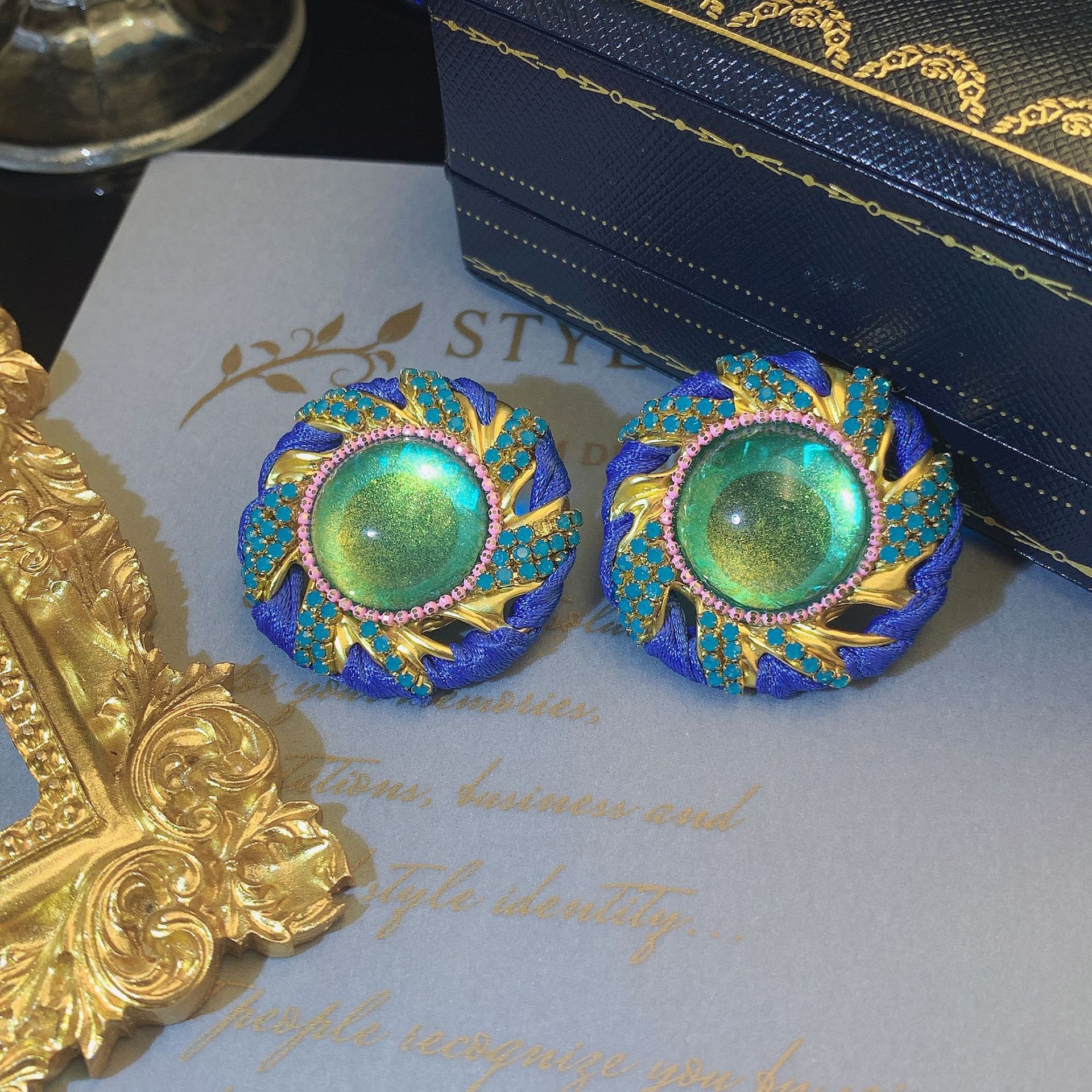 Vintage green fabric full of stars Earrings color will change brilliantly with different viewpoints. It combines special firing conditions to make it look like the deep eyes of a beloved one!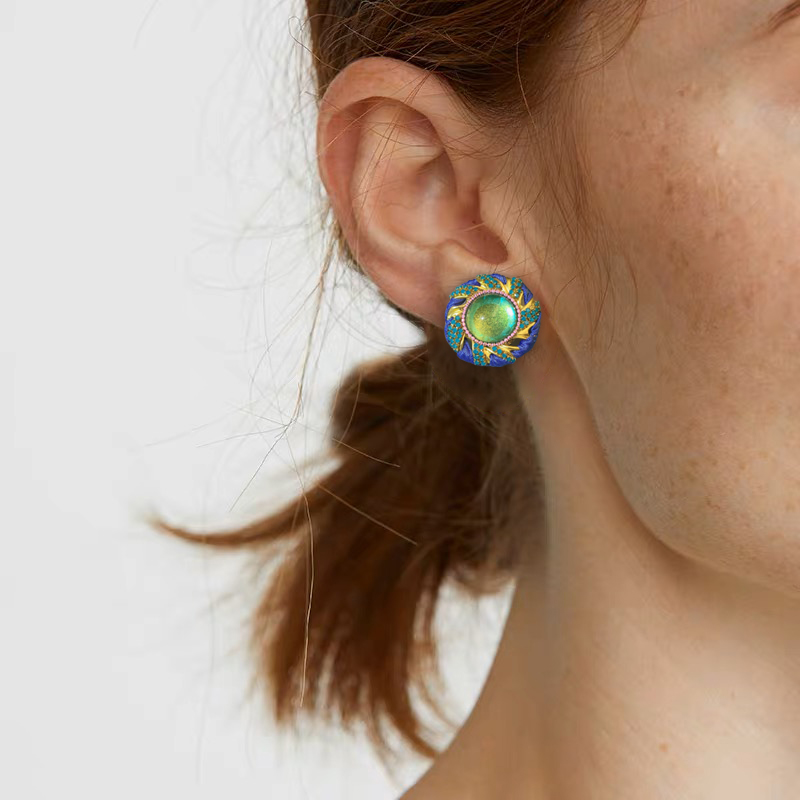 This ring set is a perfect gift to give to your female friends on Birthday, Mother's Day, Valentine's Day, Thanksgiving, Anniversary, Christmas and other festivals. They will be happy to receive such a wonderful gift.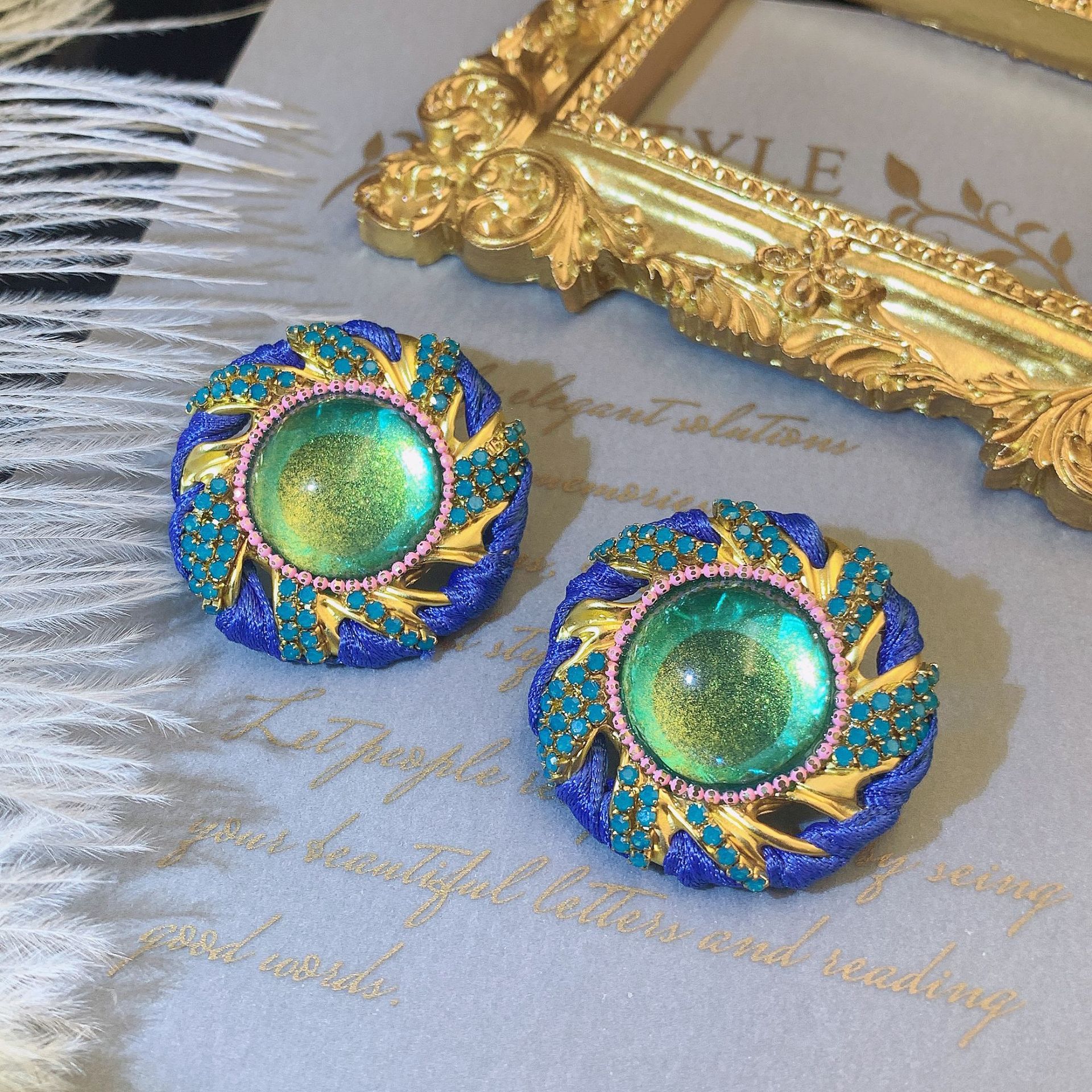 Package Includes:
1*Vintage green fabric full of stars Earrings
1*Gift box
Please take good care of your ring:
1. Keep away from irritating chemicals, such as perfume or lotion.
2. Take it off while bathing or swimming.
3. Wipe clean with a cloth after use.
4. Do not leave it in a humidor-exposed place for long.