Hug Ring for some one you care for and love.Tiny pair of arms designed in embracing like a tight hug that we all need to comfort us and feel loved. Gift to people you love as a reminder of your everlasting love and your warmth.
-Fully adjustable to all sizes!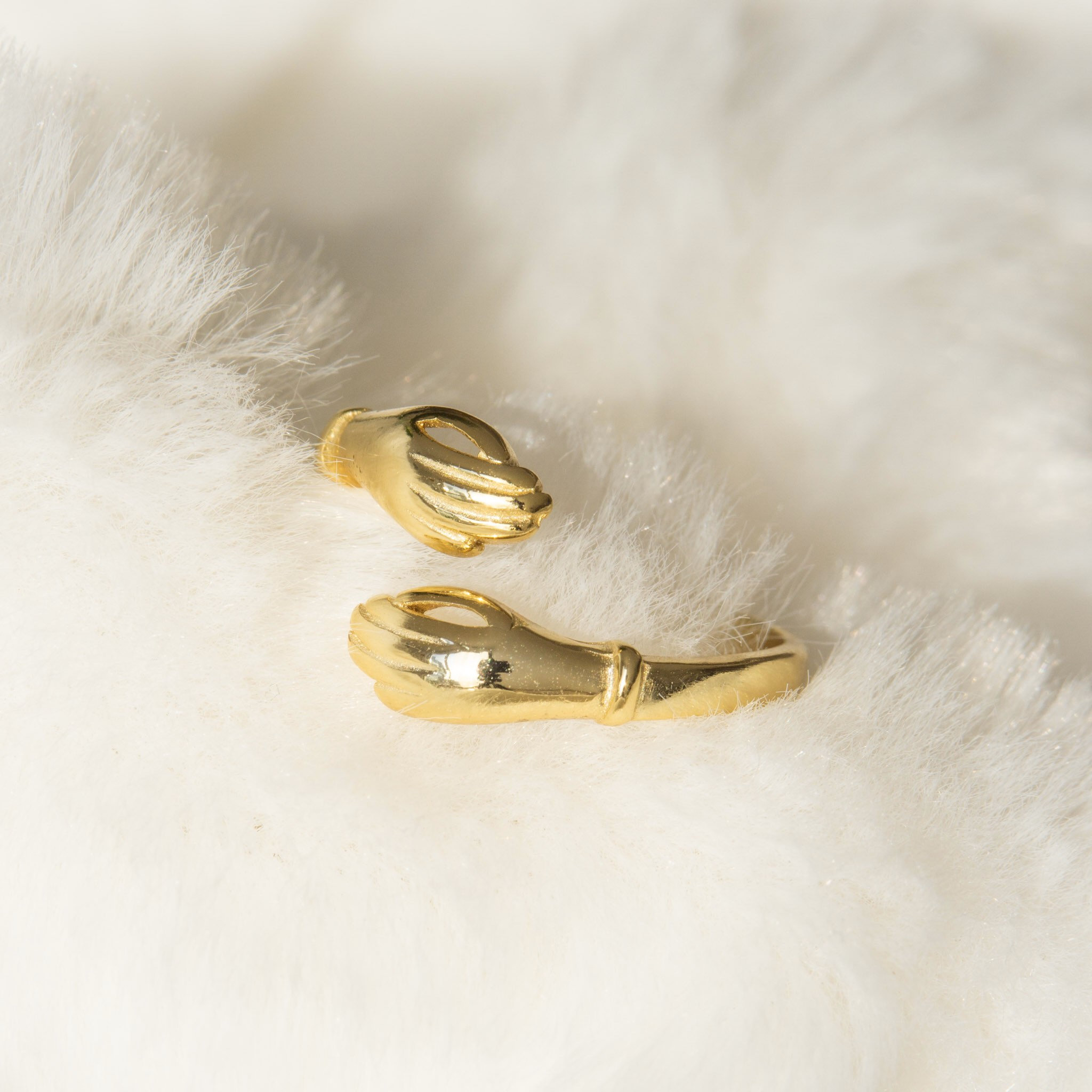 They are adjustable in size as they are front open rings.. gift them as Anniversary ring, or Valentine Ring. Gift your Mother or daughter or Son to say you are always with them.Wear a Hug ring to lift your spirit when you feel lonely.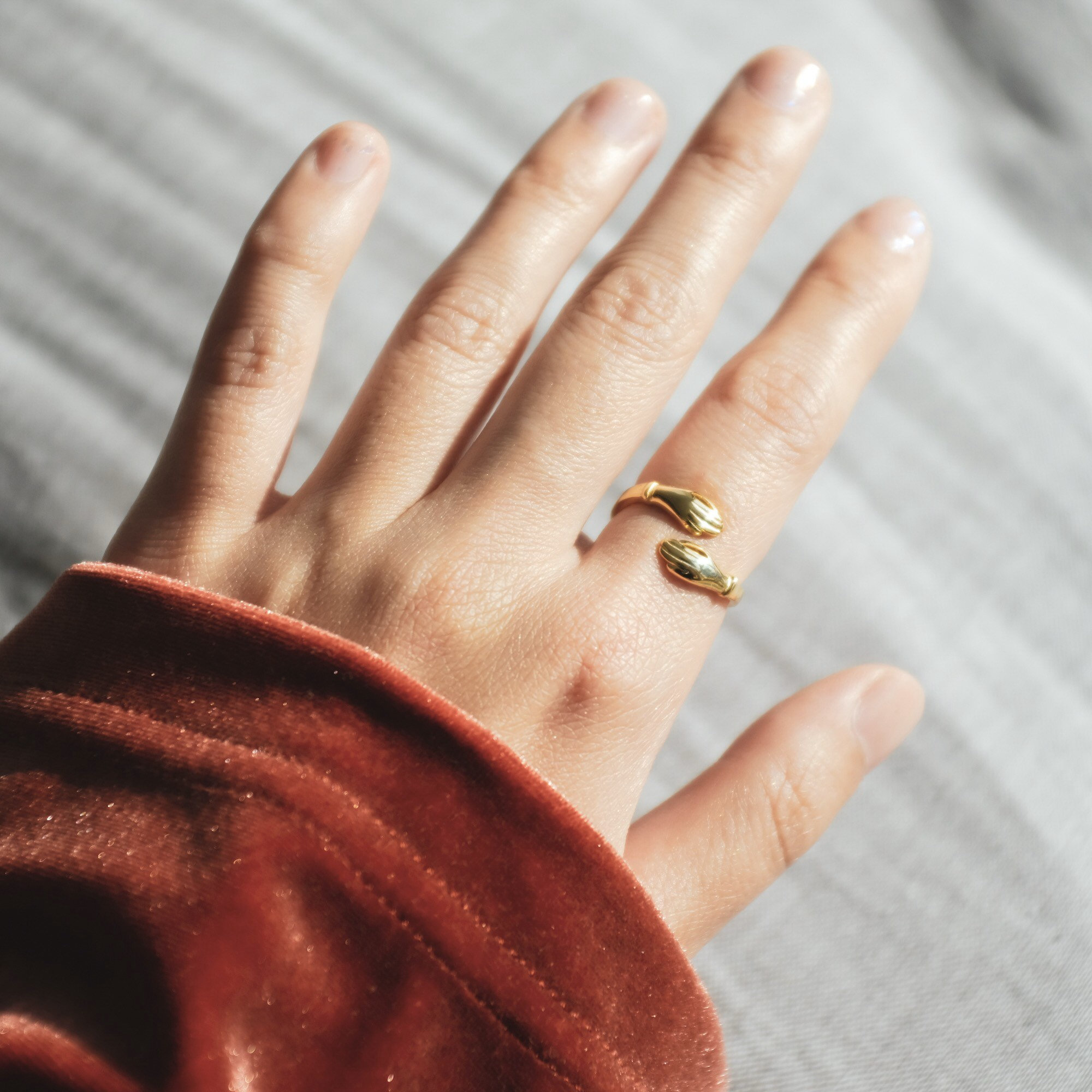 Tips to take care of your gold plated jewelries:

1. Please remove your jewelry before you swim in chlorine or salt water.

2. Please remove your jewelry before participating in activities that will cause you to sweat a lot.
Wait to put on your jewelry until after you have applied lotion, makeup or perfume.

3.Please remove jewelry if you will be bringing it into contact with something hard. (For example, take off your ring before lifting weights.)

4.Pleases store your plated jewelry where it won't rub against other hard substances (a soft bag—one per piece of jewelry—is ideal).