Believed to bring about good fortune and happiness, this Mixed Color Handmade Stretch Bracelet features gold vermeil charm embellished with a single cubic zirconia.
The rainbow chain is adorned with carnelian, chalcedony, sandstone, quartz, turquoise, hematite and black onyx. This is one piece you'll want to wear again and again.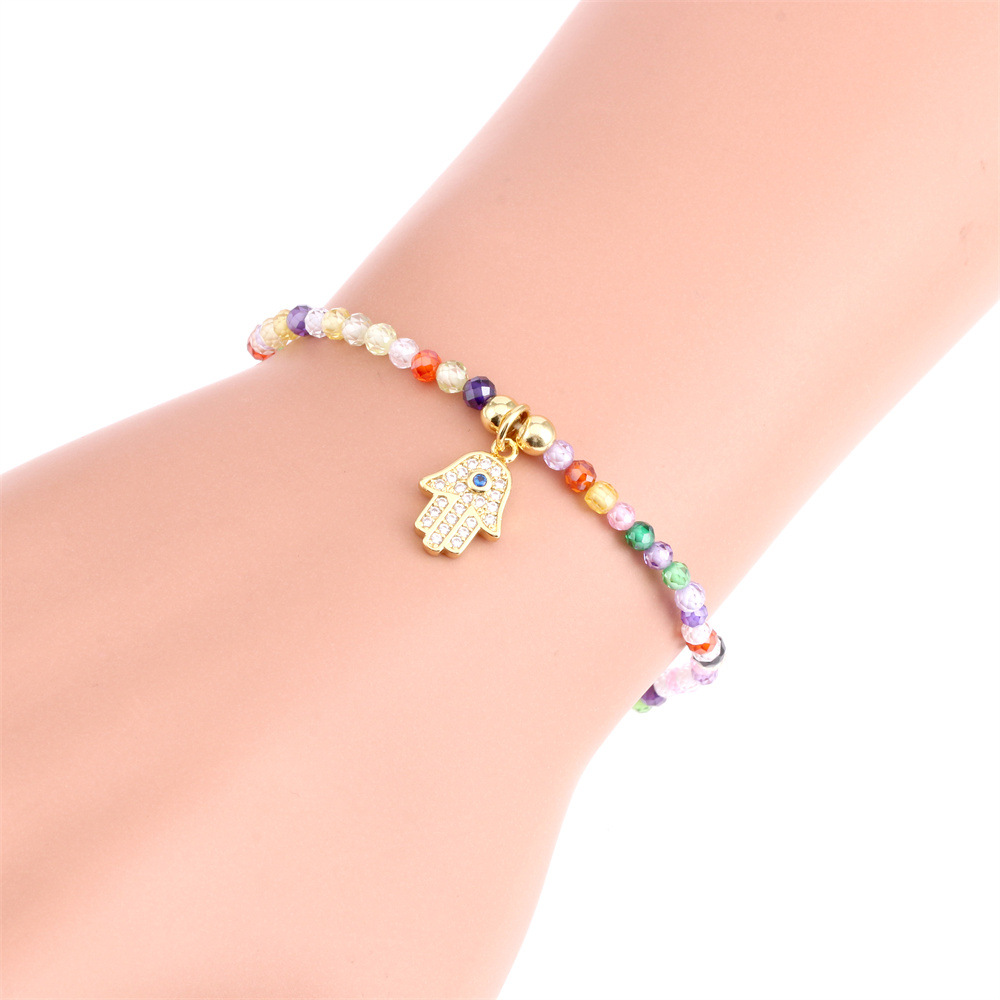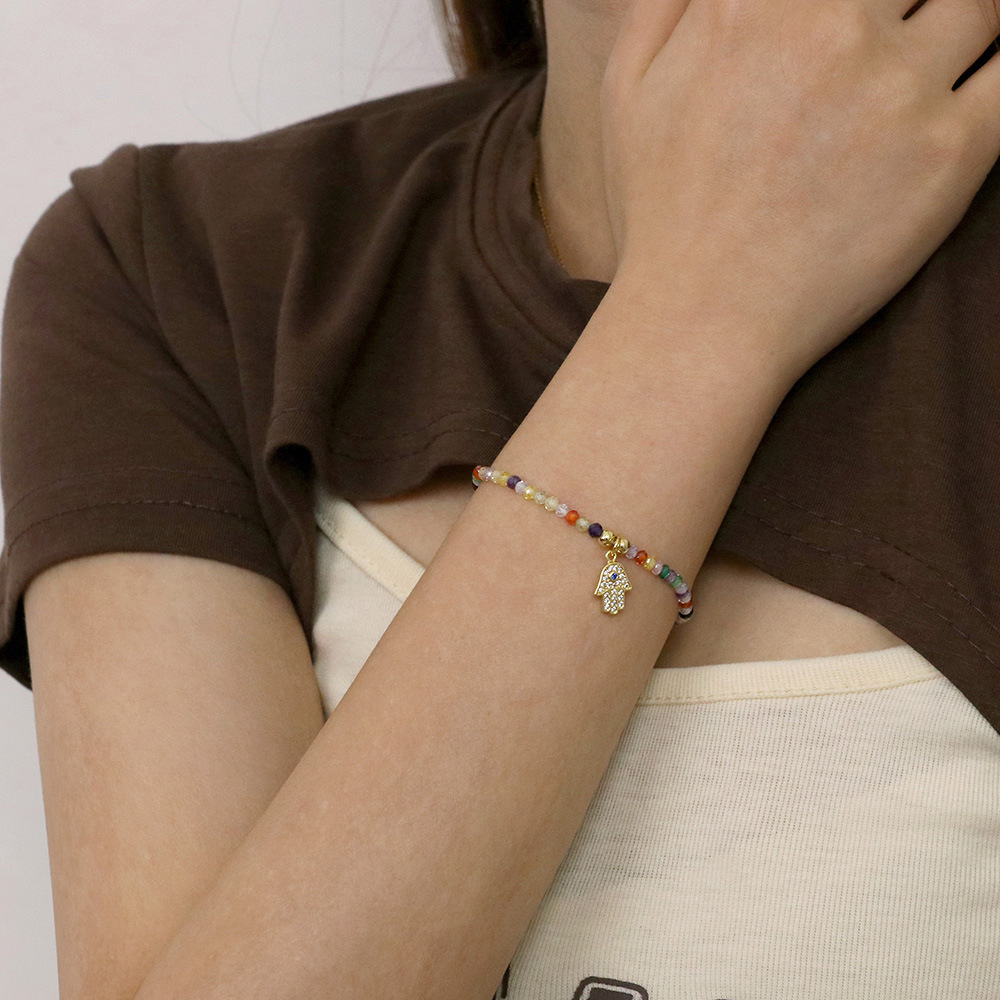 Gold Vermeil
At a fraction of the price of gold jewelry, our gold vermeil pieces are made of a thick layer of 14k gold on sterling silver which means it will last longer.

Sterling Silver
925 Sterling Silver is a lightweight metal made of 92.5% pure silver. It's highly durable and designed for everyday wear.

Gemstones
All of our gemstones are genuine mineral stones that are highly valued for their beauty, longevity and rarity. We use an array of high-quality, natural gemstones.

Freshwater Pearl
Carefully sourced cultured pearls from oysters and freshwater mussels add a classic touch to any piece. Please handle them with love and care.