Hug from Heaven Bracelet
A hug sent from heaven, found deep inside.
To always remind you, I'm right here by your side.
When you need me most, hold this bracelet tight.
Always remember I'm sending you my love.
Morning, noon, and night.
Until We Meet Again
..–.- .. .-.. / .– . / – . . - / .- –. .- .. -.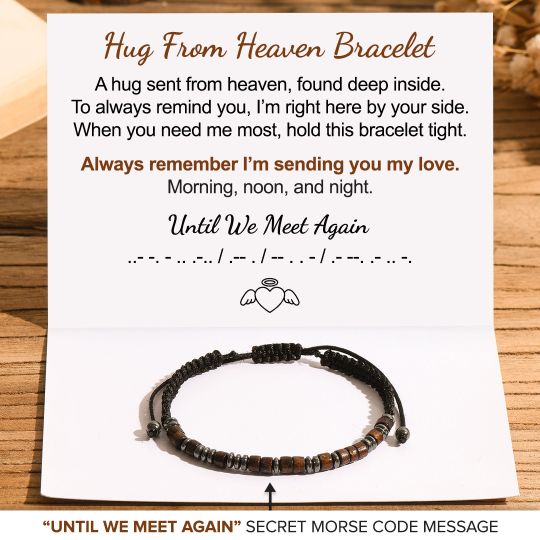 *Heartwarming Message Card Included
Morse Code is a method used in telecommunication to encode text characters as standardized sequences of two different signal duration, called dots and dashes. Give this bracelet as a gift with a hidden message.
It's a good way to honor the memory of your departed loved one while making it more personal and private. A meaningful bracelet your loved ones will truly appreciate.
PRODUCT DETAILS
Material: Copper beads and braided rope
Quality: 100% brand new, high quality
Length: Adjustable 15 cm to 26 cm