Elevate your style with our Leopard Deluxe Stripes Bracelets.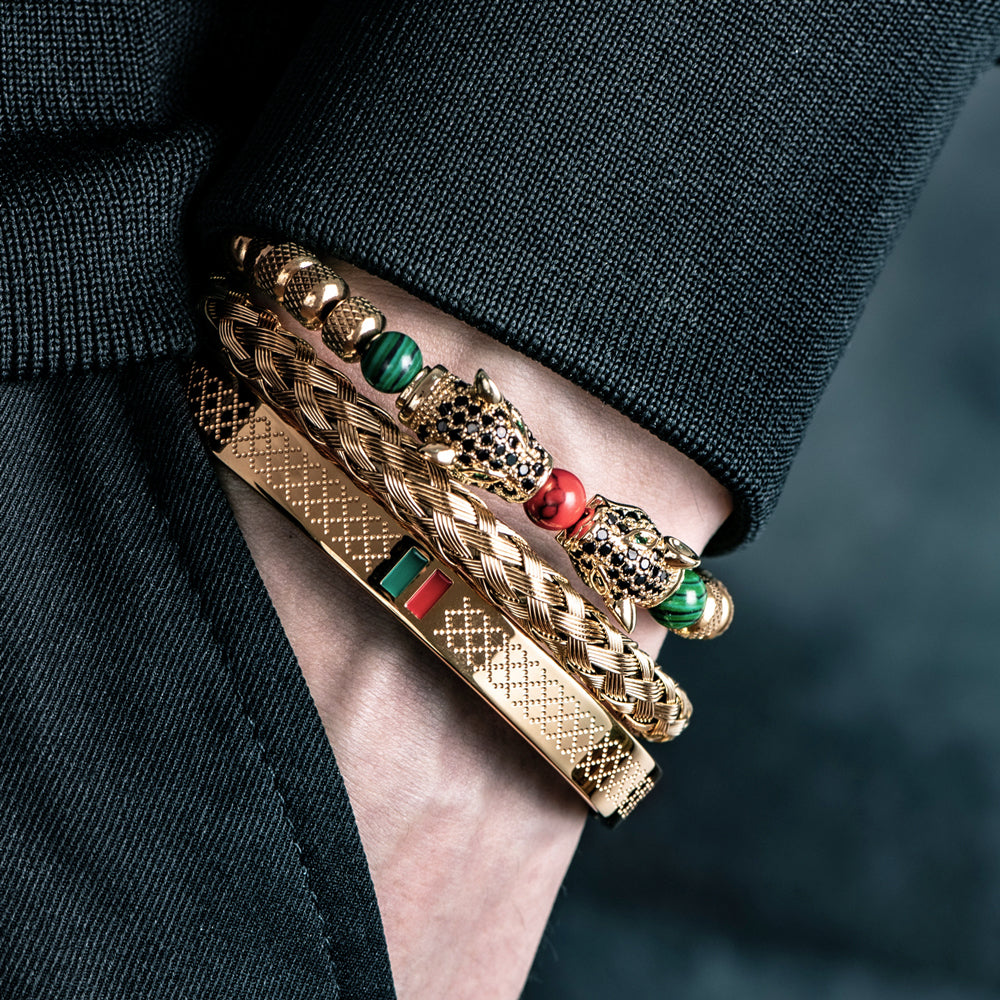 Crafted with high-quality Stainless Steel.
These bracelets are available in three captivating colors: Gold, Silver, and Black.
The bangle design is adorned with stunning stripes, adding a touch of boldness to your wrist.
Embrace the fierce and fashionable vibe with these statement-making accessories.
Perfect for any occasion, these bracelets are a must-have addition to your jewelry collection.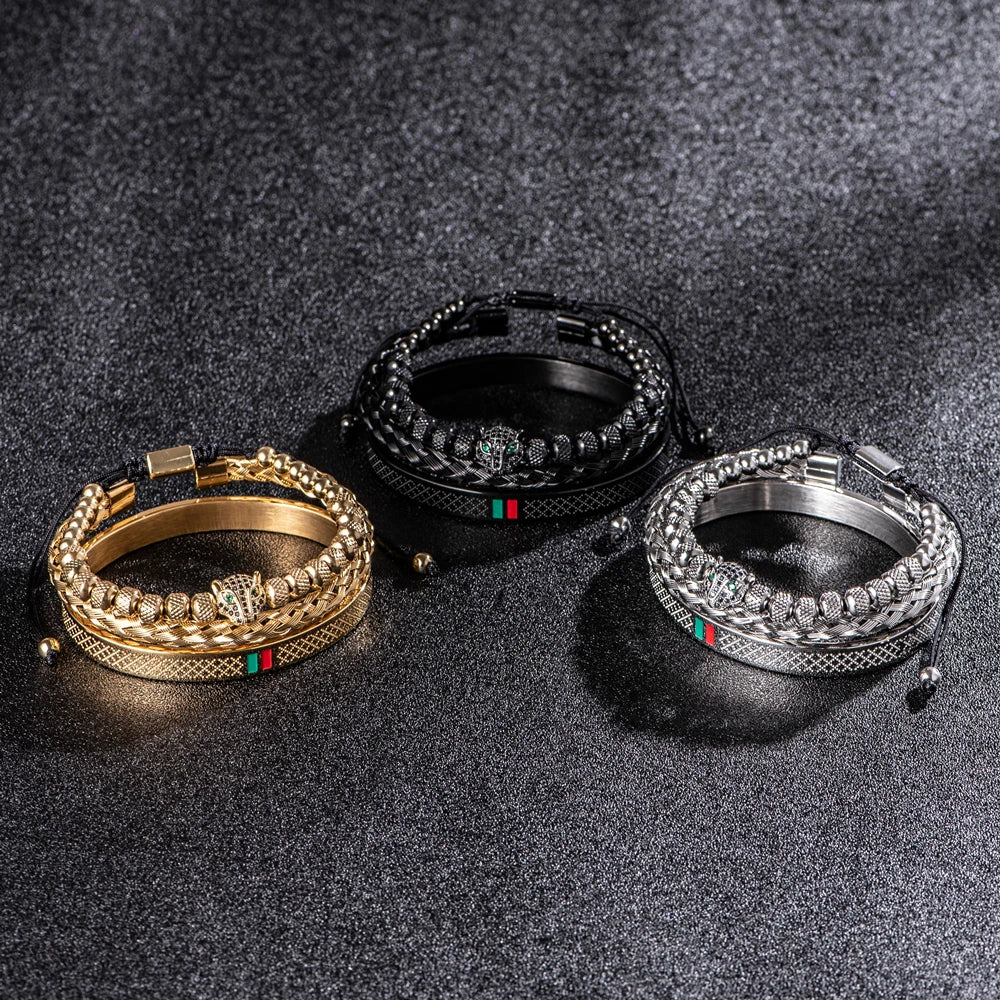 3 PCs/Set Which Includes:
1 x Leopard Deluxe Bracelet: 17cm - 22cm
1 x Cable Bangle: 17cm - 22cm
1 x Stripes Bangle: 18cm - 19cm