A perfect bracelet especially for your ever-dearest son. 💑🎁
Imagine him wearing this every day. 🧑
To My Son,
NEVER FORGET HOW MUCH I LOVE YOU.
As you grow older you will face many challenges in life, just do your best.
Life isn't about waiting for the storm to pass, it's all about learning how to dance in the rain.
Every day may not be good, but find something good every day.
Laugh, love, live. Follow your dreams, belief in yourself, and
remember to be awesome; I'll always be with you.
Love you forever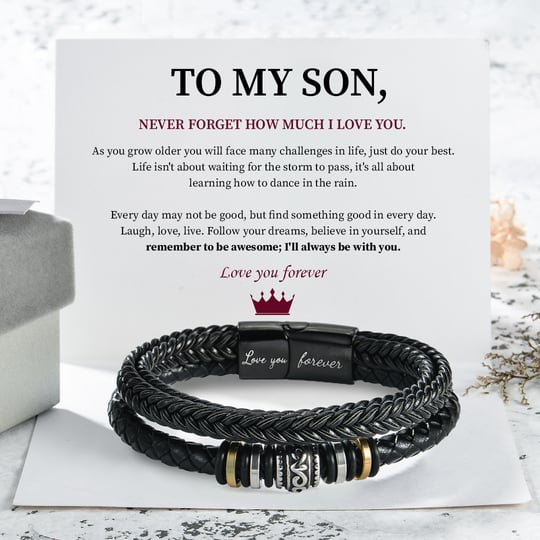 Morse Code Bracelet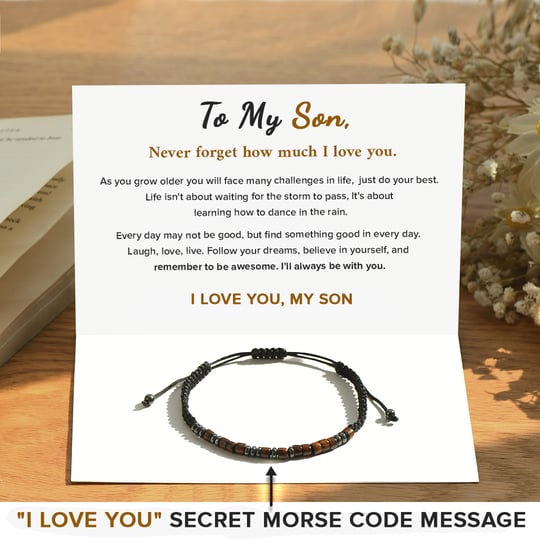 Braided Leather Bracelet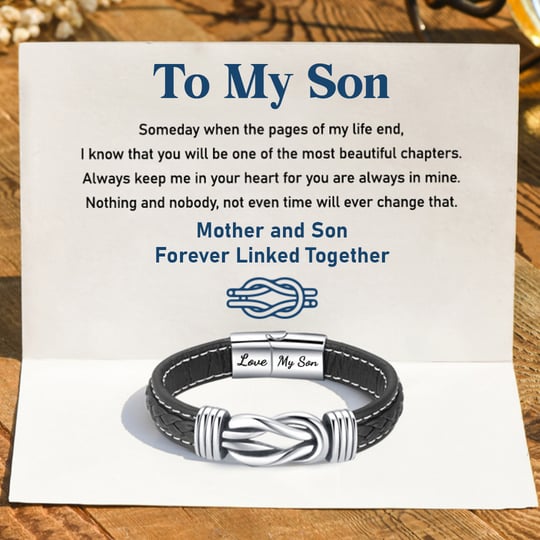 Forever Cross Bracelet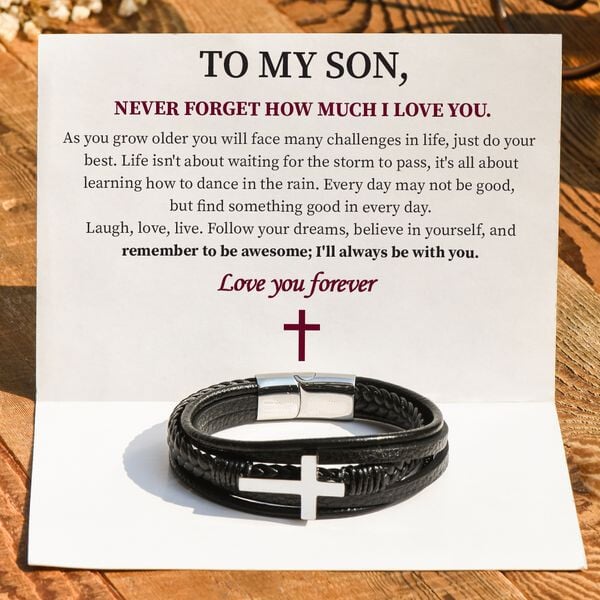 *Heartwarming Message Card Included
*With Free Gift Box
PRODUCT DETAILS
Material: Genuine braided leather with stainless steel charms
Quality: 100% brand new high quality
Length: 8.6 inches (21.8cm)