To My Daughter
Sometimes it's hard to find words to tell you how much
you mean to me. If I had to choose between
loving you and breathing, I would use my
last breath to say I love you.
Love, Mom

*Includes a Heartwarming Message Card
Express the depth of your love for your daughter with this heartfelt bracelet. Each meticulously crafted piece shows that your love knows no bounds and will endure for eternity.
The elegant design showcases the beauty of this sentiment, making it a perfect gift for birthdays, graduations, or any special occasion.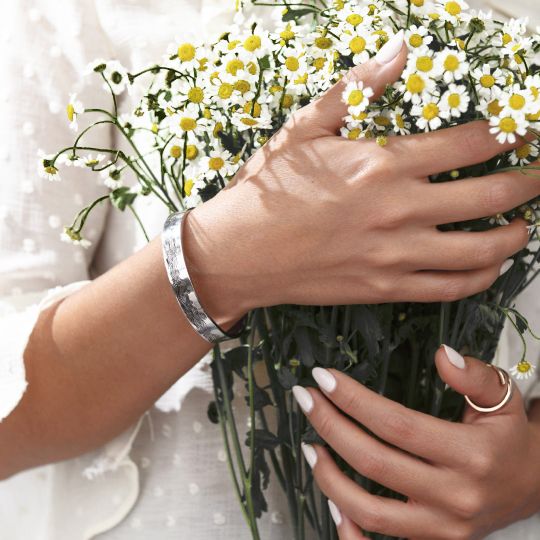 Let your daughter carry an extraordinary symbol of your unwavering affection wherever she goes. May this bracelet cherish the everlasting bond between you and your daughter.
PRODUCT DETAILS
Material: 316L Stainless Steel; Nickel-free
Quality: 100% brand new, high quality
Measurements: Diameter 2.5 in, Length 6.2 in, Width 3.8 in
Size: Adjustable opening