# There's a bright spot in every dark cloud #
In old Eastern culture, clouds are called yun which is a homonym for the Chinese character yun "good fortune". Clouds (especially the five-colored clouds) are perceived as an auspicious sign (e.g. an omen of peace), a symbol of Heaven, and the expression of the Will of Heaven which are associated with good luck as the cloud makes rain which moistens all things, and therefore, it brings good fortune to people.
The Mahayana Heart Sutra (Prajnaparamitahdaya, or Heart of the Perfection of Wisdom) is engraved on the bracelet to teach us the very nature of true reality. The mantra gate pāragate pārasaṃgate bodhi svāhā is often recommended as a daily recitation, as it contains some of the most profound lessons of the Buddha.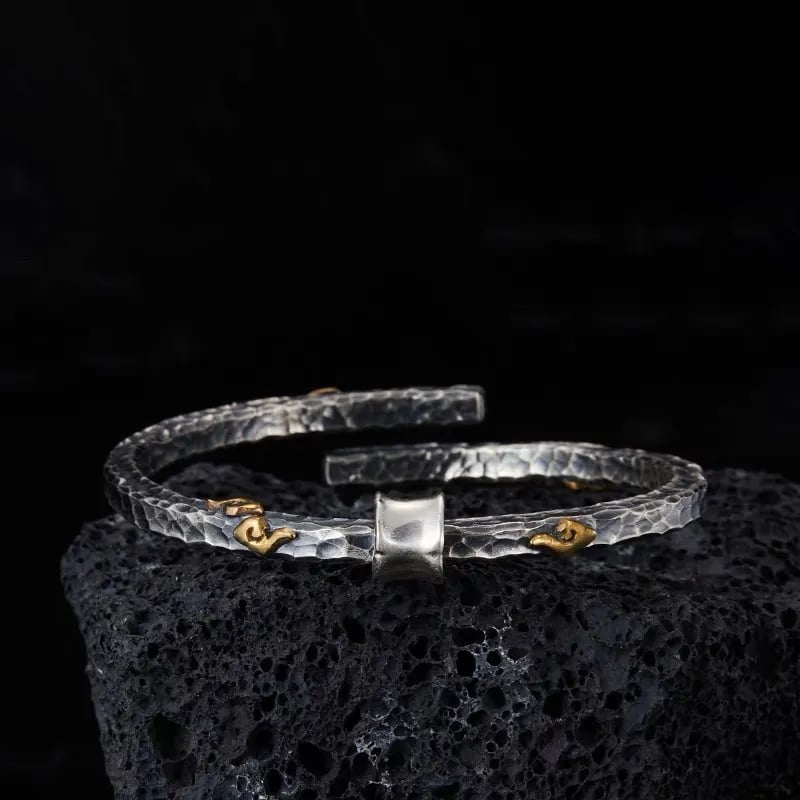 -MATERIAL & PRODUCTION-
Size: Adjustable bracelet size- one size fits all
Package: 1 xLucky Clouds Bracelet
Material: Sterling Silver
Weight:50g
Our jewelry will ensure a very long-lasting brilliant finish that is nickel-free, lead-free, and hypoallergenic.