DESCRIPTION
"Hamsa" is a universal sign of protection, and is often combined with the Evil Eye to ward off anyone who wants to harm you. The five digits of the hand are believed to bring the wearer faith, hope, strength, peace, and prosperity.
Perfect gift to bring blessings and protection to your family, friends, or anyone you love and care about.
CARD MESSAGE
May every evil eye in your life go blind.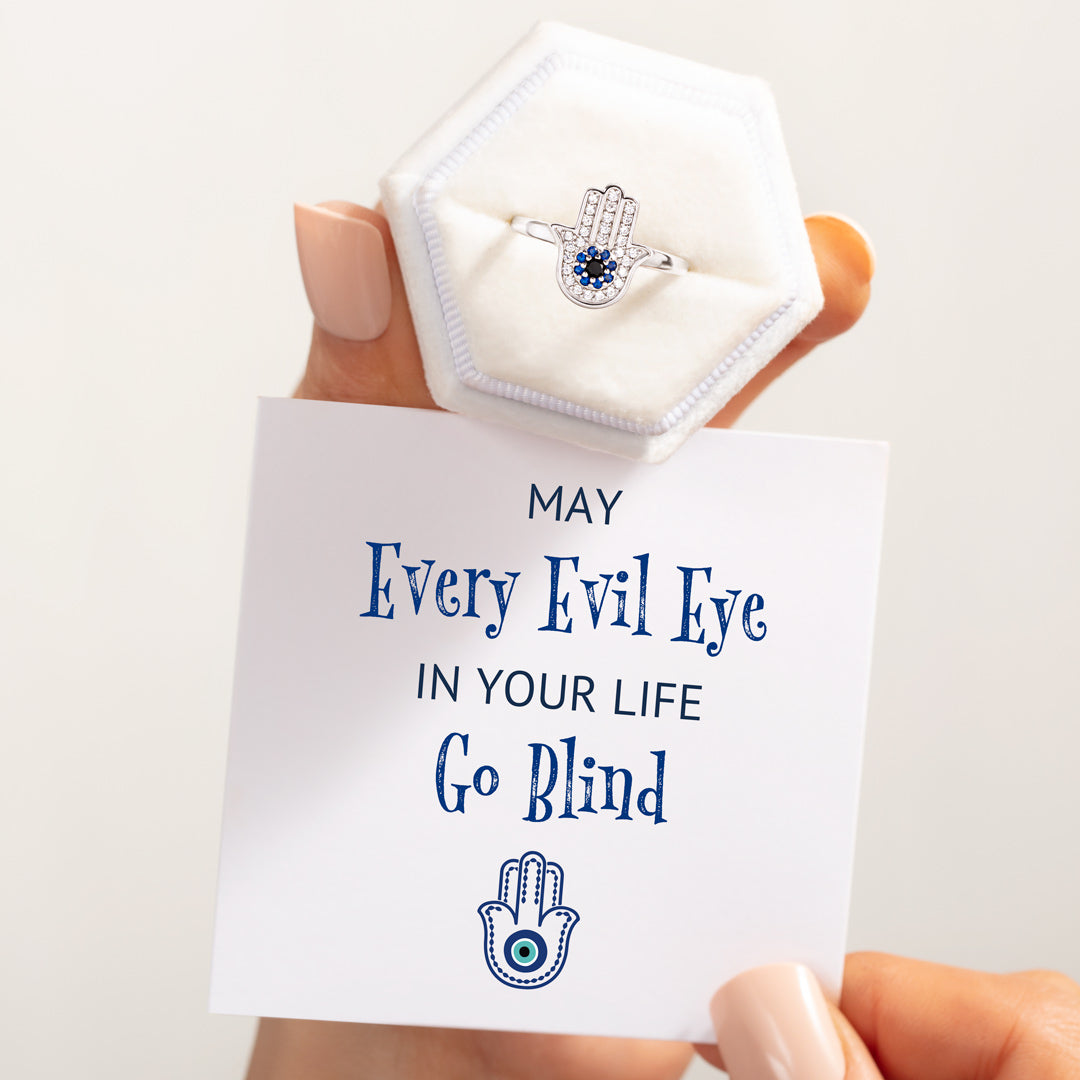 SPECIFICATIONS
Size: US 5-12
Nickel and Tarnish Free
FREE Original Message Card
Packaging: 1* Ring + 1 * Gift Box