DESCRIPTION
To My Husband In Heaven,
I was SUPPOSED to spend the rest of my life with you.
And then I realized… you spent the rest of YOUR LIFE with me.
I smile because I know YOU LOVED ME till the day you went away.
And will KEEP LOVING ME… till the day we're together again.
From: Your love!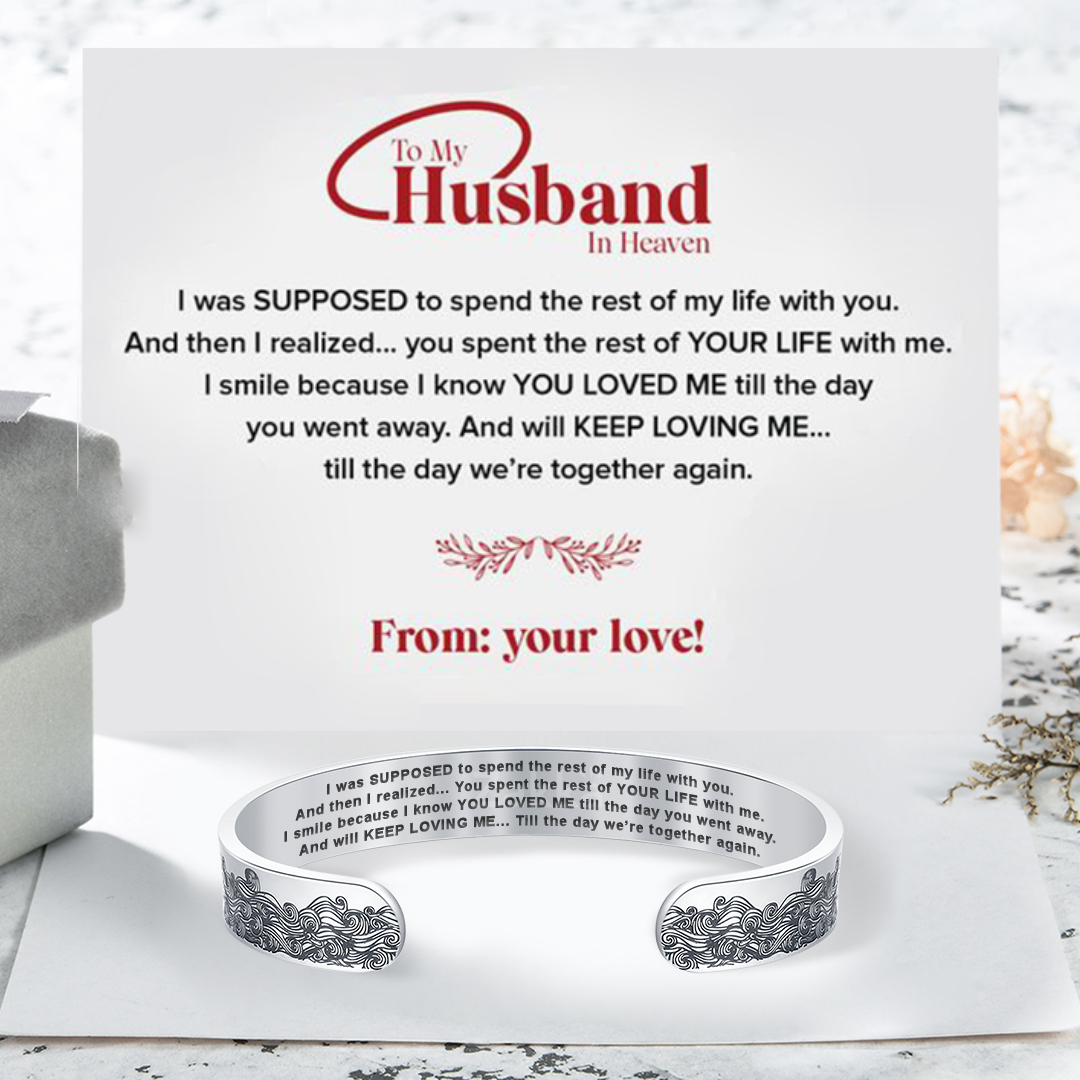 *Heartwarming Message Card Included
The bracelet serves as a constant reminder of the cherished memories shared with a loving husband who has now departed. It provides comfort and solace to those left behind, helping them to keep their loved one's memory alive in their hearts forever.
Whether worn as a personal keepsake or as a gift to a grieving family member or friend, the To My Husband In Heaven Memorial Bracelet is a timeless and meaningful tribute to the everlasting bond of love between a husband and wife.
PRODUCT DETAILS
The cuff bracelet is made of 316L stainless steel, stronger and more durable, and will never fade, tarnish, corrode, stain, or cause allergic responses. Its adjustable openings provide a comfortable and secure fit, making it a versatile accessory for any occasion. Diameter 2.5", L/6.2", W: 3/8".
Package Includes:
1 * Memorial Bracelet + 1* Gift Box + 1 * Card