☽ Wear the moon around your neck ☾
This coin of Earth's Moon features a design of the surface texture of both its near and far sides. A great worry coin, gift, or reminder coin.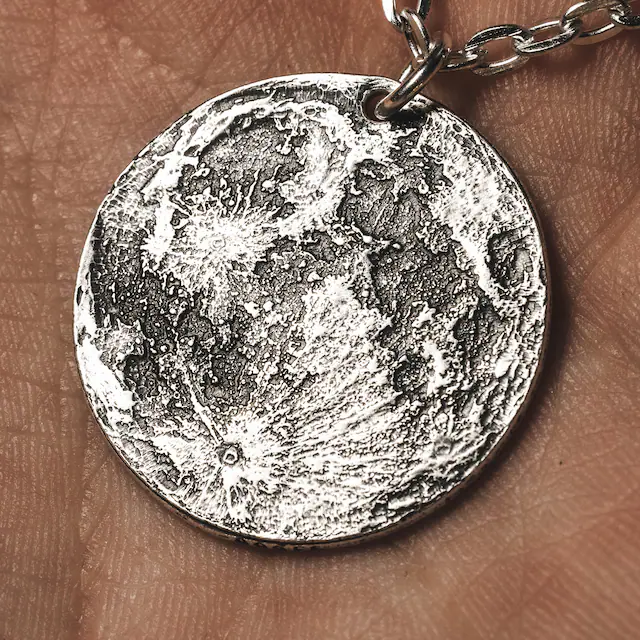 • 2-sided: both near and far side of the Moon
• struck in solid 999 fine silver
• 1" coin weighs 1/4 oz
• Broad struck for a rounded edge
• 999 FS stamped on the edge
• Expert patina to highlight the engraving
• Archival packaging comes with a description of the coin and Moon Facts!
• Design is geographically (technically it's selenographically) correct at 136,794,240:1 scale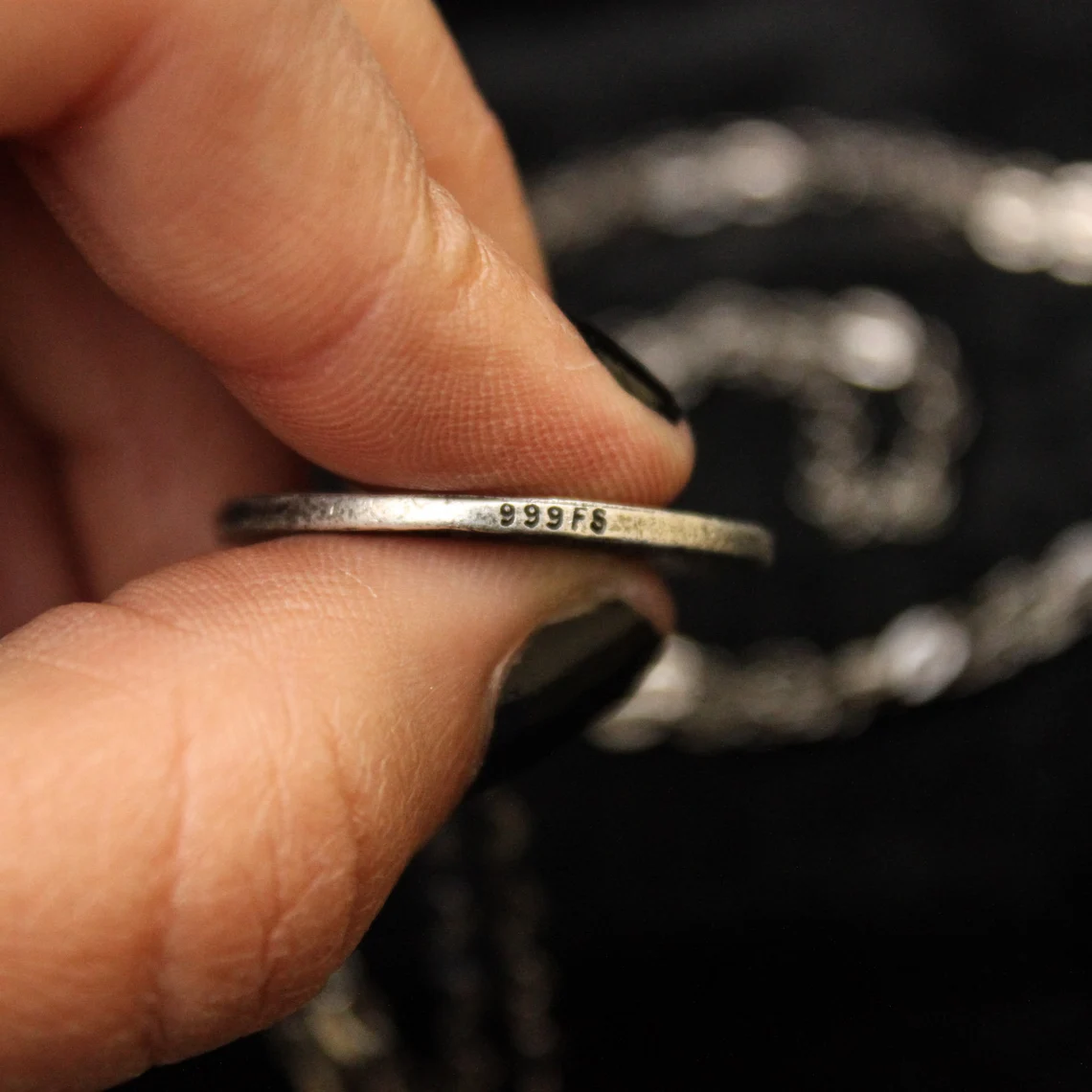 Our coloring/patina process is done by hand, and it is both an art and a science so coins will vary slightly. Coins are struck one at a time in the USA using antique machinery and traditional coining techniques.
Every item in our shop is handmade, hand-painted, and unique. The image provided is an image of the actual product you will receive.
Specification:
Handmade
Materials: 999 fine silver, solid silver coins, struck in solid metal, Realistic Moon engraving, Gift envelope with wax seal, Archival coin holder