Our triple moon Moonstone ring "Soma" to reveal the sacred meaning of number "3". The three Moons - waxing, full and waning - indicate circles of life of every woman and represent 3 mayor properties essential for you: intuition, creativity, wisdom.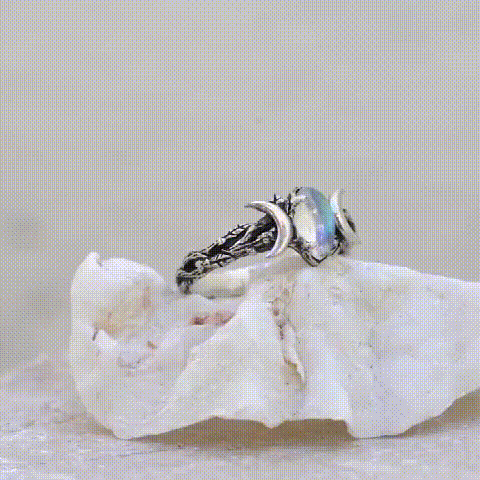 The Rainbow Moonstone displays the Moon in the full phase and portrays all superpowers every woman possesses.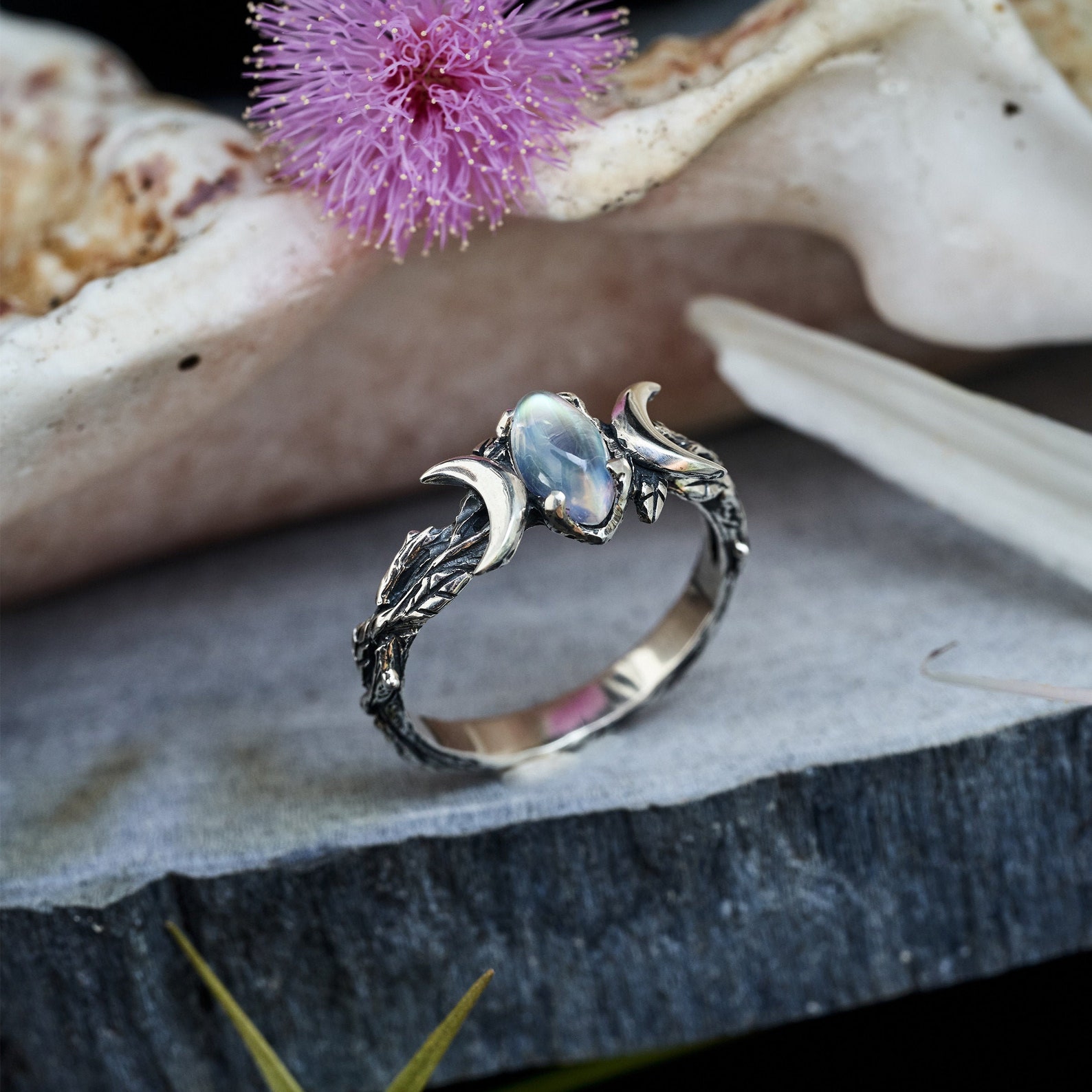 Details:
• Natural Rainbow Moonstone
• Moonstone: marquise shape, 8mm*4mm
• Oxidized finishing
• 100% handmade work
• Express worldwide delivery
• Lifetime warranty
Please take good care of your ring:
1. Keep away from irritating chemicals, such as perfume or lotion.
2. Take it off while bathing or swimming
3. Wipe clean with a cloth after use.
4. Do not leave it in a humidor exposed place for a long time.