I still need you close to me.
Shopping for cremation jewelry means that you have and want a wonderful way to keep loved ones close to your heart. It lets you keep your loved ones with you every day with style.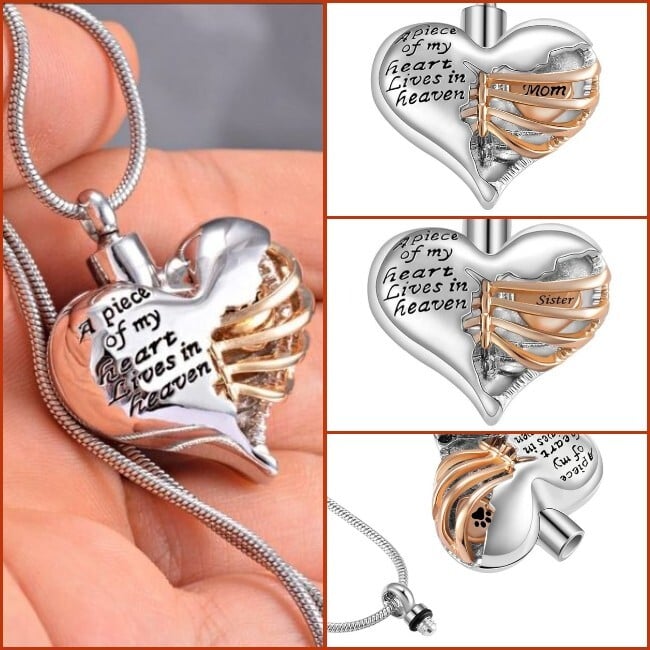 To most people, it just looks like a beautiful necklace. However, it's more than that. It's a meaningful necklace that holds a tiny amount of ashes or a hairpiece.
👼 Many people find cremation jewelry to be comforting as it keeps the memories of a loved one nearby❤️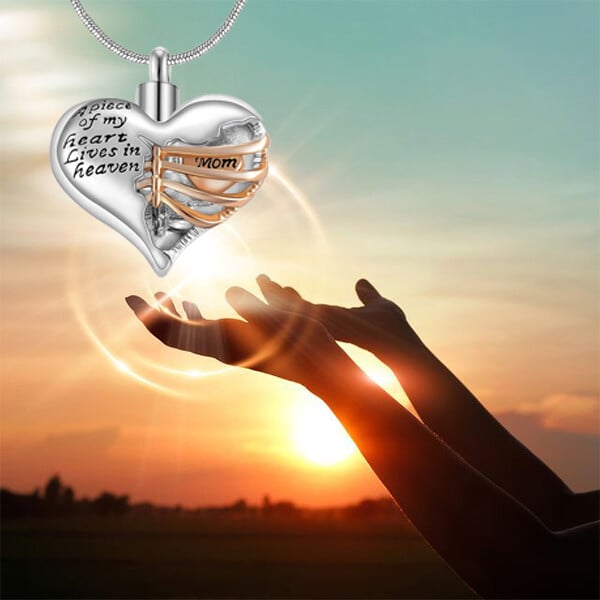 It is also a good way to comfort someone who has lost a loved one. And we want to do something so we decided to offer our Gift Box for FREE While stocks last! I hope it helps.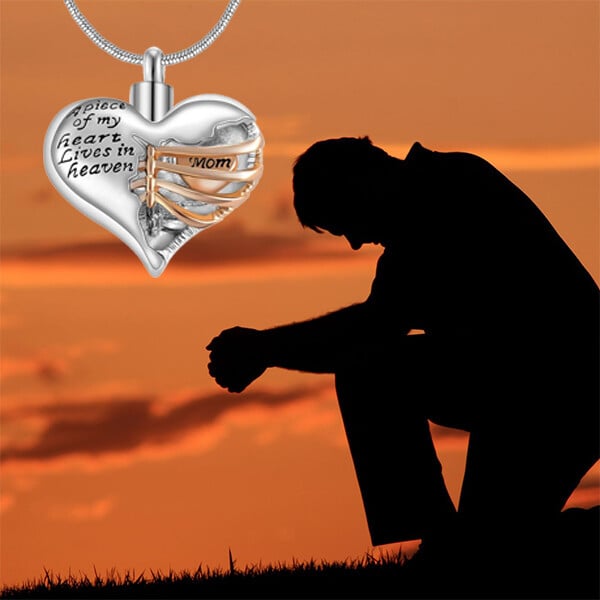 A piece of my heart lives in heaven Necklace puts the loved one in the heart. This comforting necklace for ashes is made of stainless steel, making it durable and easy to care for. A small number of ashes can be placed in the Necklace which can then be worn around your neck.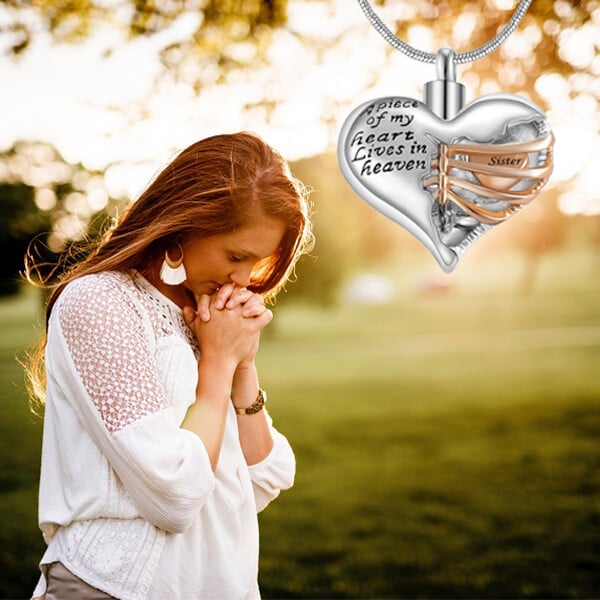 We understand how important this necklace will be to you so we use high-quality stainless steel that won't tarnish or rust over time. This necklace will last generations.
The inner compartment is accessed from the top -- a threaded screw attached to the bail opens/closes.
We do not recommend wearing this piece while showering, swimming, exercising, or sleeping as this can increase exposure to moisture which can expedite the tarnishing process.
Details:
💓Premium Quality: The pendant and chain are made of Alloy, plated with white gold it will not fade, tarnish, rust or stain, and is plated with gold or silver! We tested by keeping the pendant in water for more than 24 hours.
💓 Pendant Size: The pendant size is 3 cms * 3 cms and the chain is 53 cm long.
💓 Great Gift: It's the perfect necklace for someone who is grieving or to gift someone who is grieving.
💓 Package Includes: Pendant*1 + Chain Necklace*1 + Black Gift Box*1.