I lost my daughter six months ago, and not a day goes by that I don't think of her. I wear this memorial pendant necklace every day, and it helps me feel like she is close to me. The pendant is in the shape of a broken heart, It's a reminder that even though she is gone, she will always be a part of me. The necklace has given me some comfort during these tough times, and I'm grateful to have it. Sharing a picture of us in happier times - Susan, Sydney, Australia
Losing a loved one is painful, it is like a part of the heart that is torn, there is grief that is so hard to be explained. Losing a loved one is or will never be easy.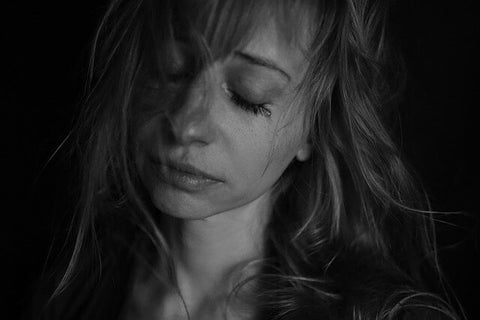 We cried so much making this pendant. But the memories and love, thinking about the ones we lost brought a small smile to our faces and we know that those memories will always stay. So we wanted to make a one-of-a-kind pendant, the pendant is designed to metamorphically display a part of the heart torn apart, while still keeping the other half, knowing that they are happy in a better place.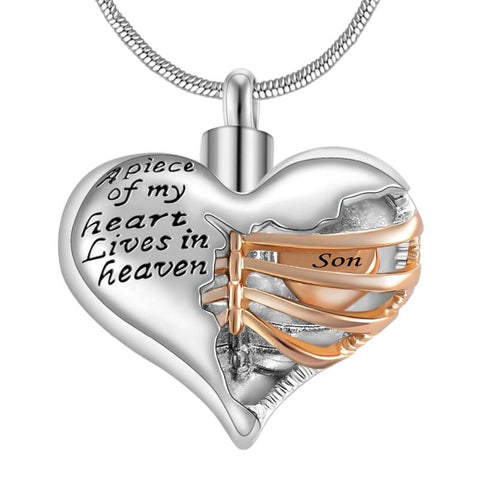 It's the perfect way to remember a Son, Daughter, Dad, or anyone. This necklace is sure to be cherished for many years to come, either as a gift or to own.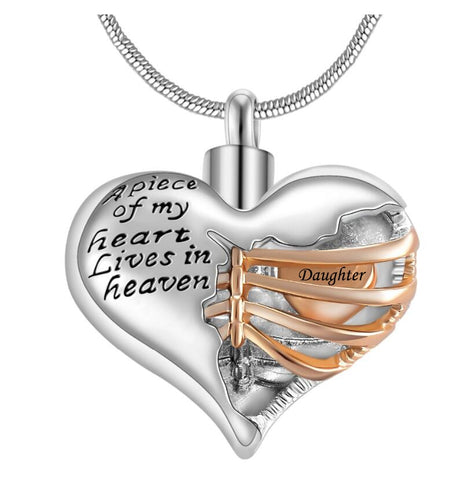 "I saw this and knew I had to buy one for my brother and myself. We lost our parents far too soon, but a piece of their hearts will always live on in heaven. This is the perfect way to keep them close to us always. This beautiful memorial gift will remind us every day of the immense love our parents had for us." - Julia, New Mexico
Comes with space, and can also be used as an Urn.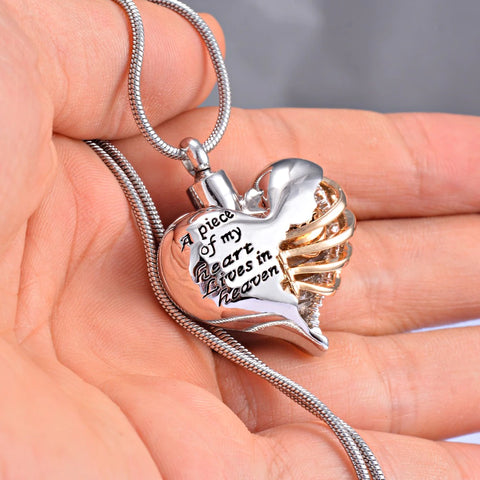 We can never lose the memories of our dear and near ones, but this special gift will help us feel closer to them every day. Give it to someone you love who has lost someone special, and know that you are giving them a cherished reminder of the amazing bond they shared.
Additional details:
💓Premium Quality: The pendant and chain are made of Alloy, plated with white gold it will not fade, tarnish, rust or stain, and is plated with gold or silver! We tested by keeping the pendant in water for more than 24 hours.
💓 Pendant Size: The pendant size is 3 cms * 3 cms and the chain is 53 cm long.
💓 Great Gift: It's the perfect necklace for someone who is grieving or to gift someone who is grieving.
💓 Includes: 1pc Pendant + 1pc Chain Necklace + 1pc Black Gift Box..