DESCRIPTION
Just as the three petals bound together at the base of the sweet French emblem, Fleur De Lis, friends or family are always tied together by love that lasts forever. Enhanced with a meaningful message card, this dainty ring is the perfect gift with sentiment and style.
CARD MESSAGE
Our lives are tied together.
With a love that will last forever.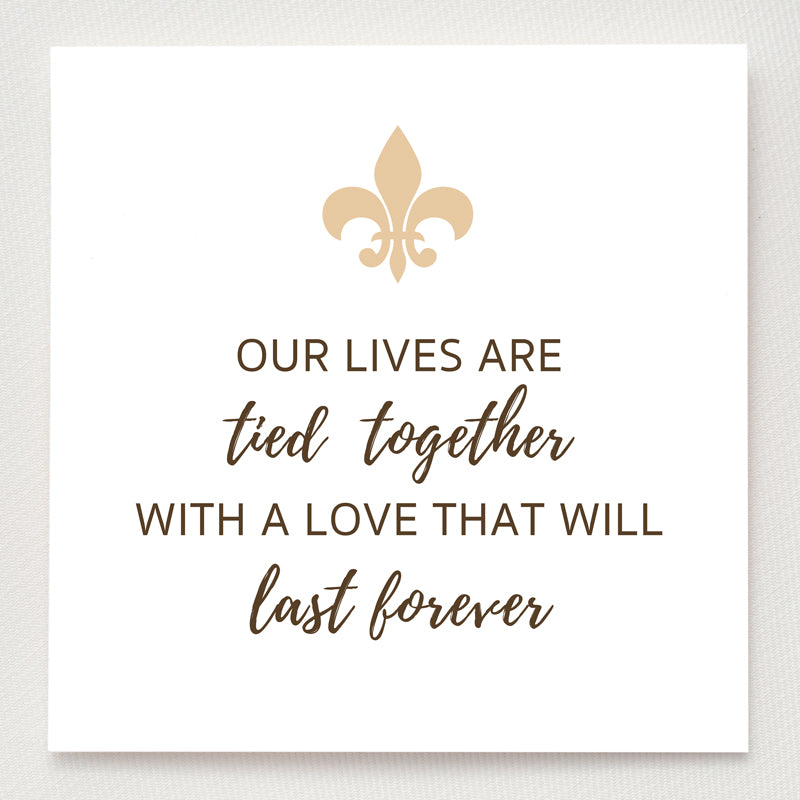 SPECIFICATIONS
Nickel and Tarnish Free
FREE Original Message Card
Packaging: 1* Ring + 1 * Gift Box