Our stunning Classic Oval Cut Solitaire Moissanite Ring is a show-stopper from this collection. Its irresistible flare for uniqueness and charm is undeniable.
With a shimmering Radiant Crushed Moissanite stone, you'll be sparkling as much as the galaxy. Stars shine all day.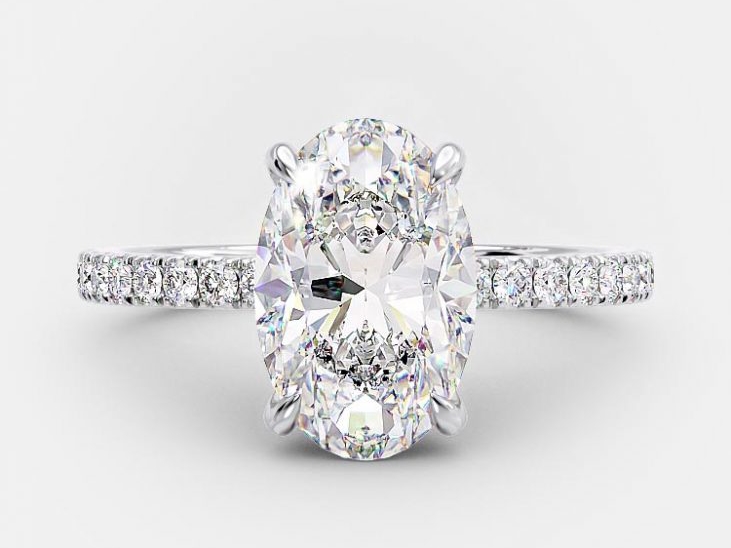 - 925 Sterling Silver
- Rhodium plated
- 8A Crushed Moissanite
- Radiant cut stone size: 12*8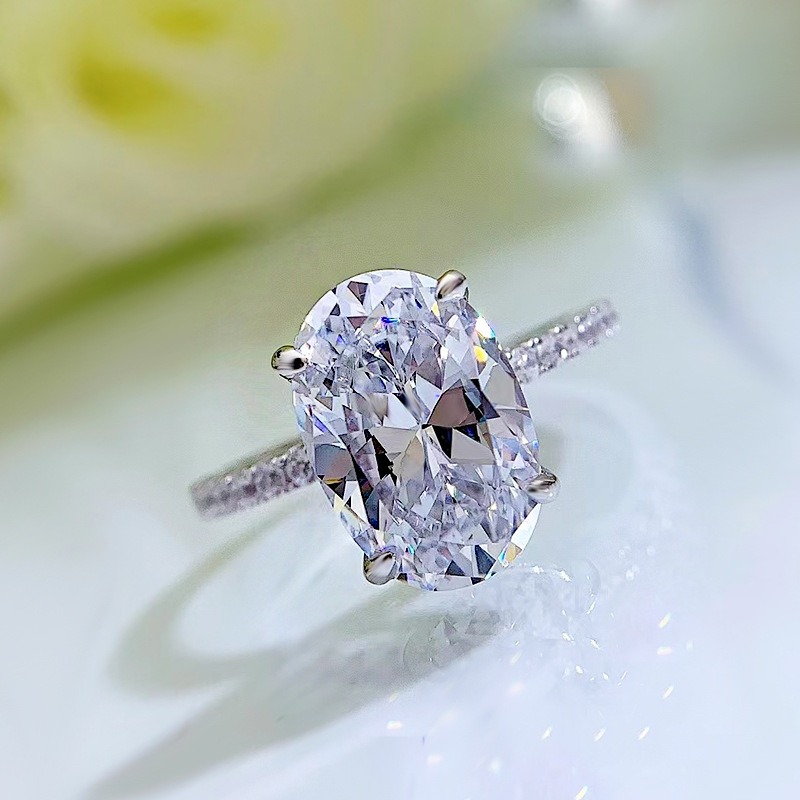 - Center Stone Color: White Stone
- Center Stone Weight: 3.50 Carat
- Side Stone Shape: Round Cut
- Side Stone Size: 1.1mm*20/1.5mm*16
- Side Stone Color: White Stone
- Band Width: 2.00mm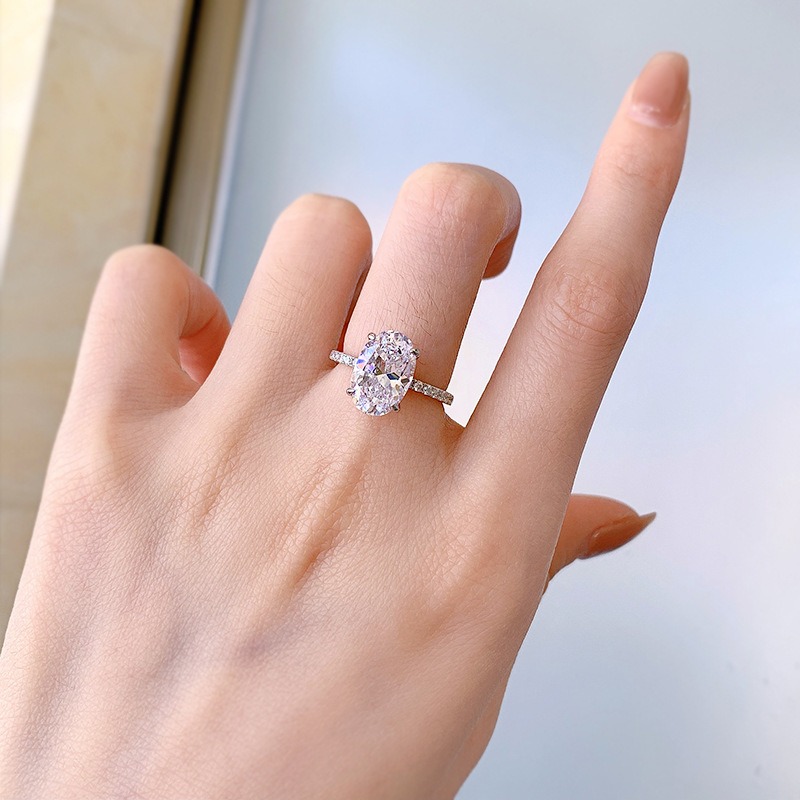 JEWELLERY CARE
Here at Blove Jewelry, we source quality metals and use high-quality plating. With that said, fashion jewelry (including plated, 925 Sterling Silver, and expensive jewelry brands) can experience normal wear and tear like this over time. To extend the life of your jewelry, please give them occasional breaks and keep them away from any moisture and creams.
Please follow these tips to maintain the quality and prevent early tarnish:
Avoid sweat
Wipe with a soft cloth
Do not sleep in your jewelry
Avoid chemicals (especially hand cream)
Avoid bathing, showering, or washing your hands with jewelry on
Wait for hand/face cream to dry before putting on any jewelry
If your 925 Sterling Silver jewelry oxidizes, you can easily get rid of the dark marks and tarnish with a polished cloth