Do you have a precious photo that you want to keep with you all the time? Turn it into a crystal keepsake you can wear around your neck! Whether it's a photo of a family member you miss or a close friend in your heart, this personalized engraved necklace will showcase the beauty of your photos with dazzling realism. The elegant rectangular pendant is carved from flawless crystal and features a meaningful photo, making it the perfect gift for birthdays, graduations or to remind others that you care. Choose a favorite portrait of a loved one or pet and our designers will turn it into a personalized necklace that you will treasure forever.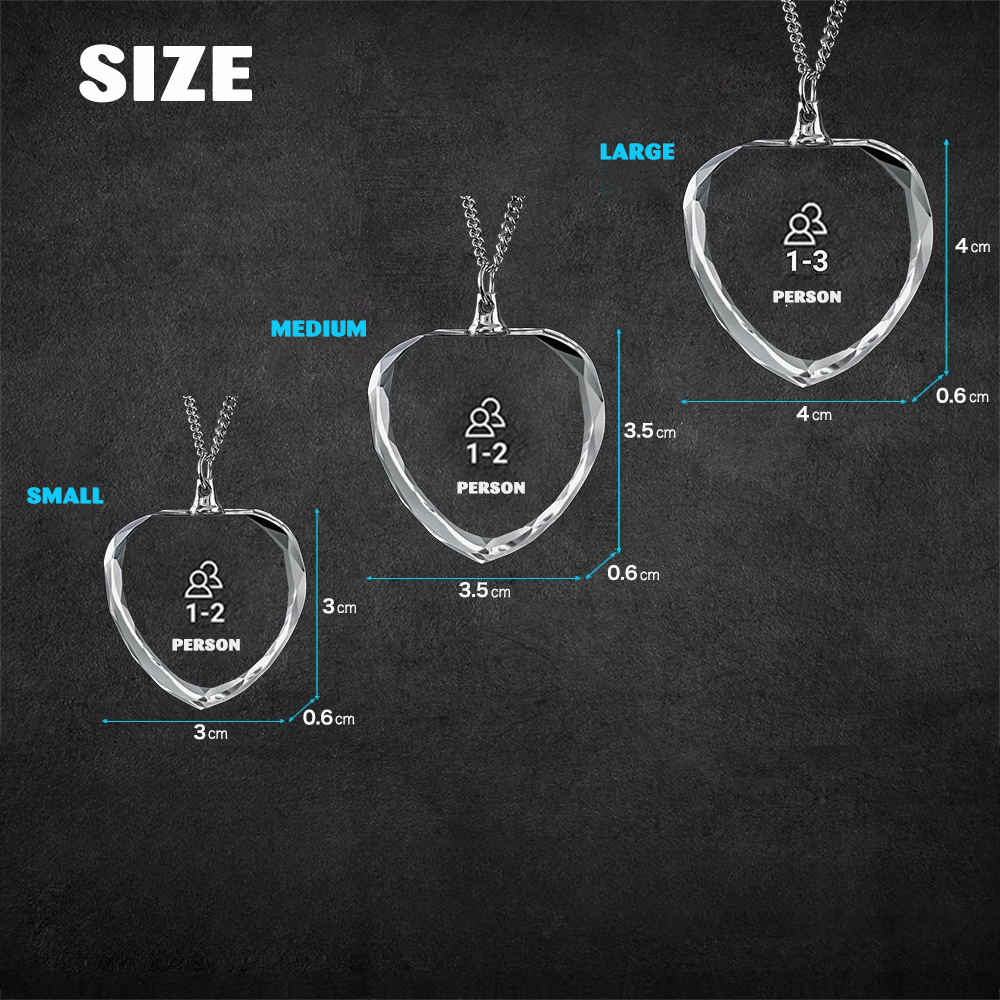 size:
Small: 1.18" x 0.79" x 0.39"
Medium: 1.38" x 0.98" x 0.47"
Large: 1.57" x 1.18" x 0.47"