Disclaimer:
Whether all custom surname styles require a plural form, and whether the surname requires The in front of it, please fill in the complete form. We will copy your content directly without any processing.
Please double-check your submitted personalization! We are not responsible for errors that were provided to us incorrectly.
Because it is made of natural wood, please be aware the wood can appear darker/lighter from one to another.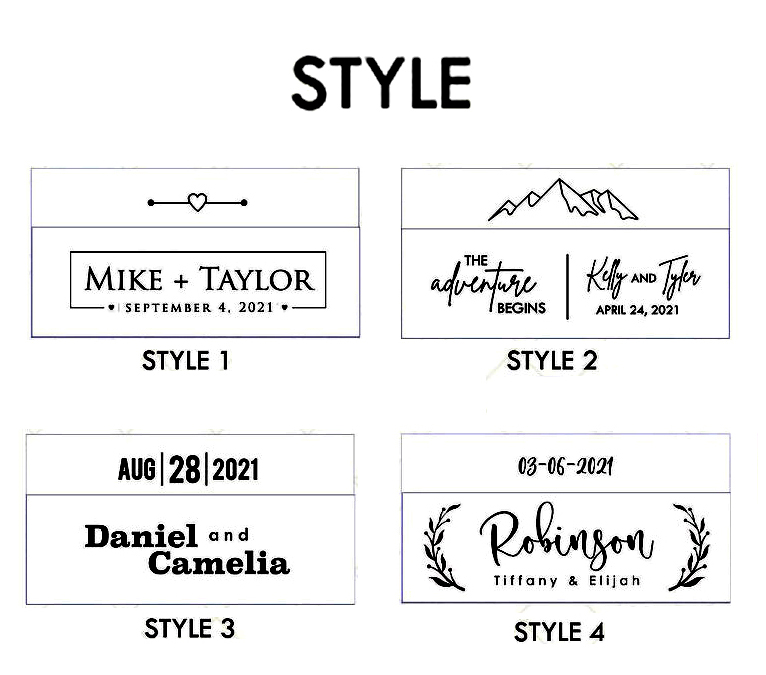 The Ring Box can easily become a beautiful Memory Box for warm memories and small details of the living day!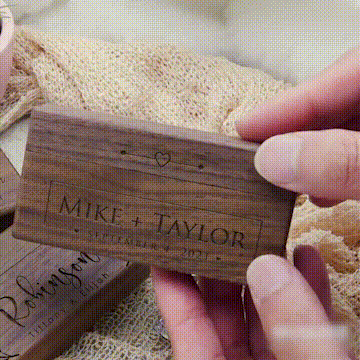 🎉Our personalized Ring Box will help you to complement and decorate Your Wedding. You can use this box as storage for small items or something else.👰‍♀🤵‍♂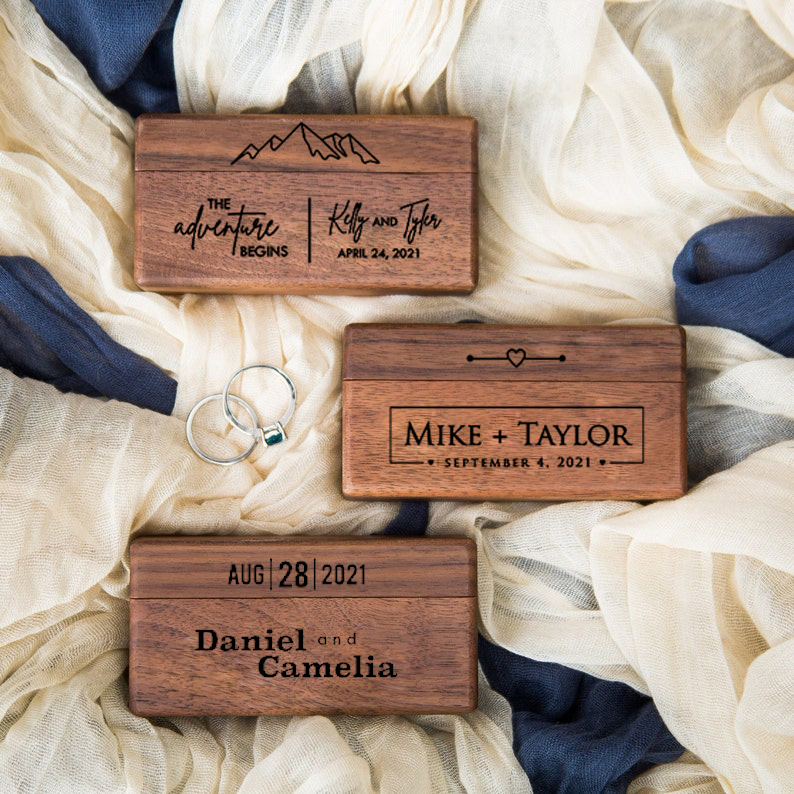 💌We are happy to share the warm moments of your Wedding Day with you!💏🎊Not only can be used as a wedding gift, but also a great choice for a wedding anniversary!🎁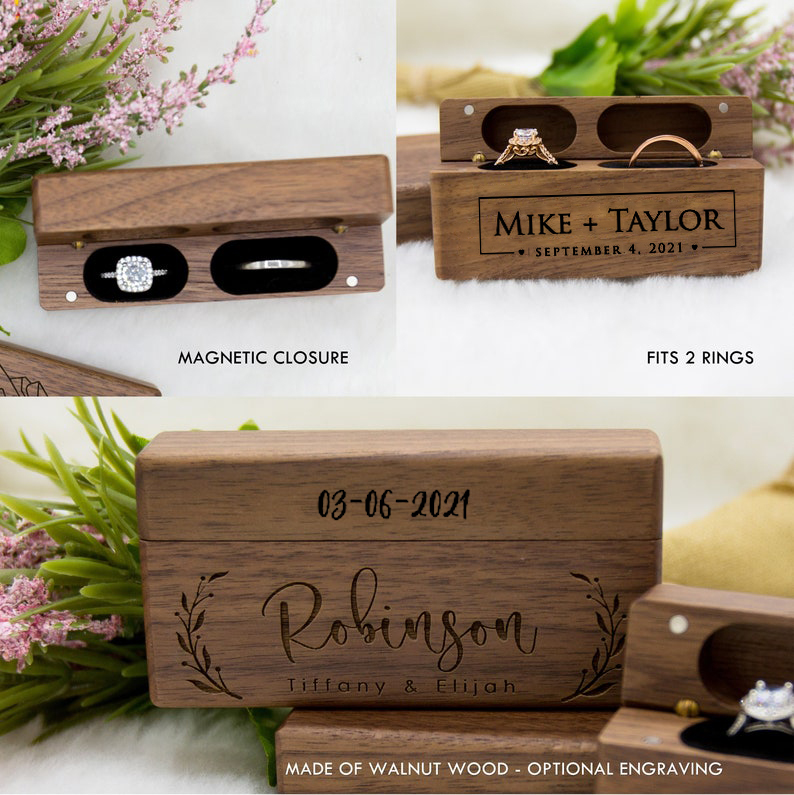 Ring box size:
3.8 x 1.3 x 1.5 inches (9.6cm x 3.2cm x 3.7cm)
Handmade/Materials:
wood, magnet, laser engraving, handmade