DESCRIPTION
Enhanced with a meaningful message card, this ring is the perfect reminder that those we love never go away, they stay with us forever.
CARD MESSAGE
Those we love don't go away.
They walk beside us everyday.
Unseen, unheard but always near.
Still loved, still missed.
And forever dear.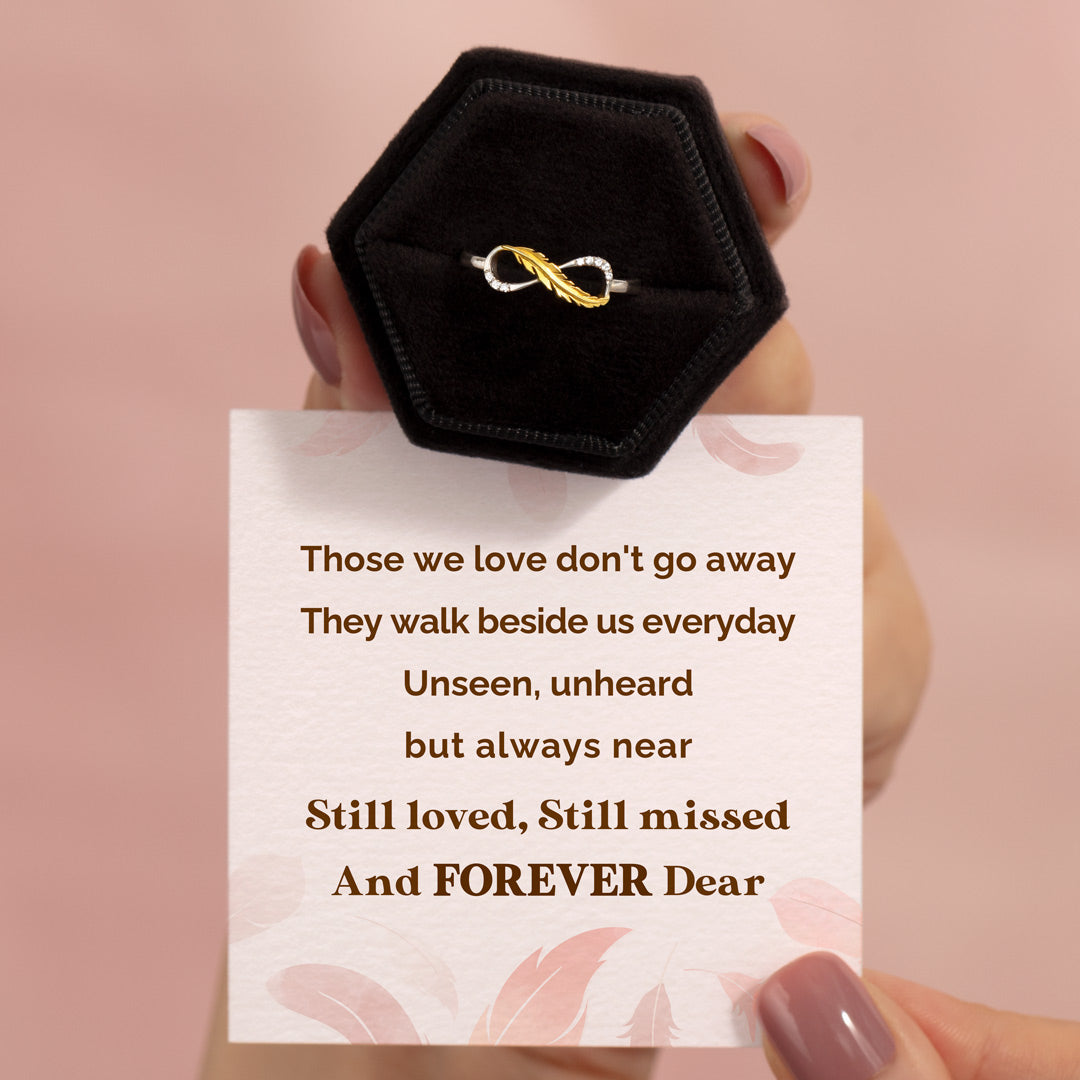 SPECIFICATIONS
Nickel and Tarnish Free
FREE Original Message Card
Packaging: 1* Ring + 1 * Gift Box