DESCRIPTION
Combined with a meaningful message card, this sweet crown ring makes for a perfect inspirational gift for a loved one.
CARD MESSAGE
QUEEN
When you look at yourself in the mirror, I hope you see a queen. I hope you see bravery, courage and strength. I hope you see an effortless glow that changes the lives of everyone it comes in contact with. Because that's what I see.
From your #1 fan, your cheerleader, your confidant, & your friend.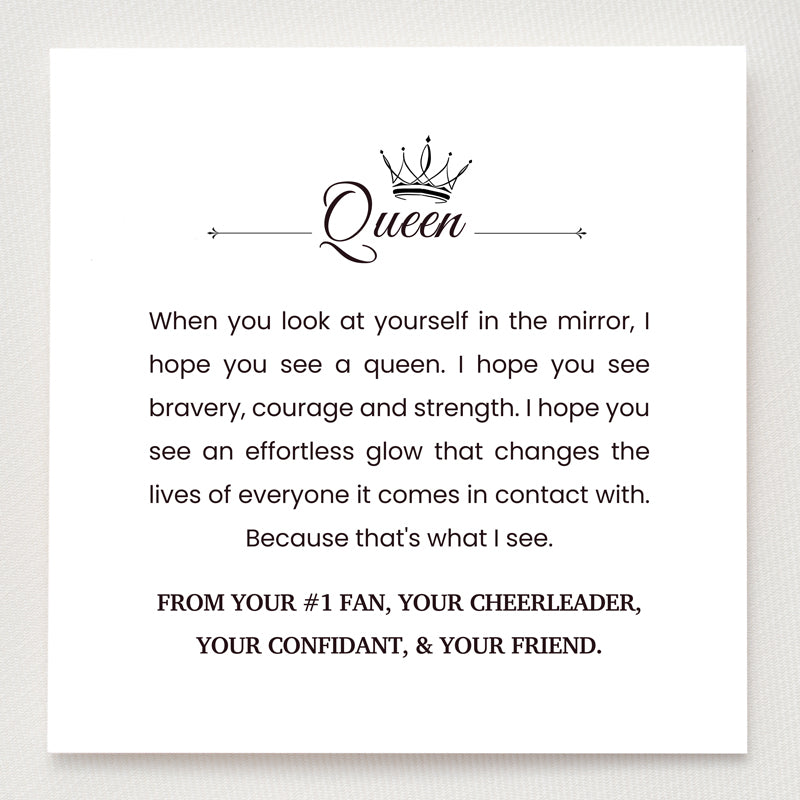 SPECIFICATIONS
Size: US 5-12
Nickel and Tarnish Free
FREE Original Message Card
Packaging: 1* Ring + 1 * Gift Box