Crafted with precision and designed to compliment your outfit, say goodbye to ring mishaps and embrace a necklace that holds your rings close to your heart at all times.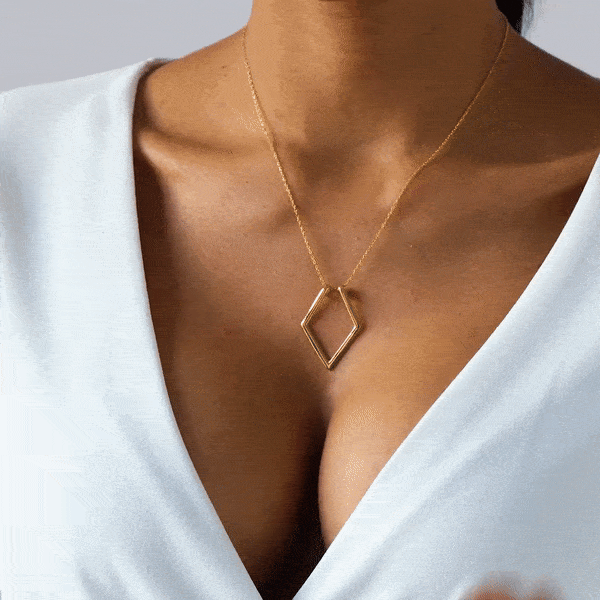 There are times when we cannot or do not want to wear our rings on our hands but still show them off. Our exquisite Ring Keeper Necklace is the perfect blend of fashion and function, designed to hold your rings whilst also looking like an elegant necklace.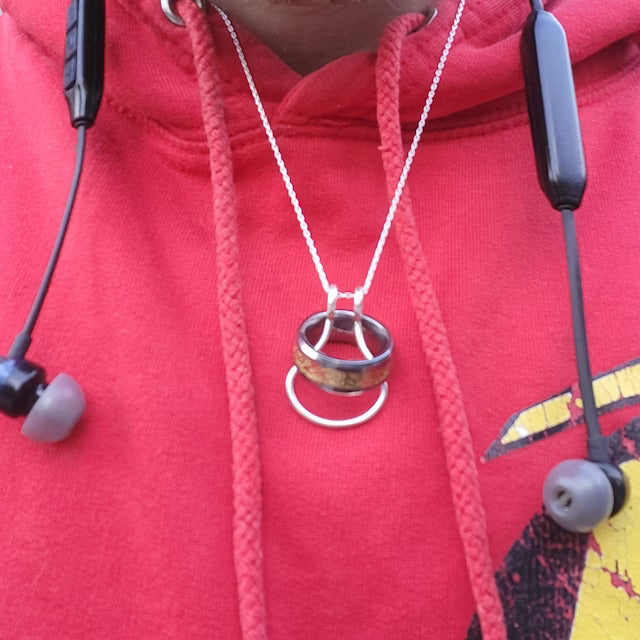 Stop misplacing or forgetting your rings and always have them within reach close to your heart.
Luxury 18-karat gold/925 sterling silver plated stainless steel.
Chain Length: 18+2in / 46+5cm
Pendant Size:
- H: 1.4in / 3.5cm
- W: 0.95in / 2.4cm
Comfortable and durable for years of everyday wear.
100% waterproof.
Innovative anti-tarnish protective coating.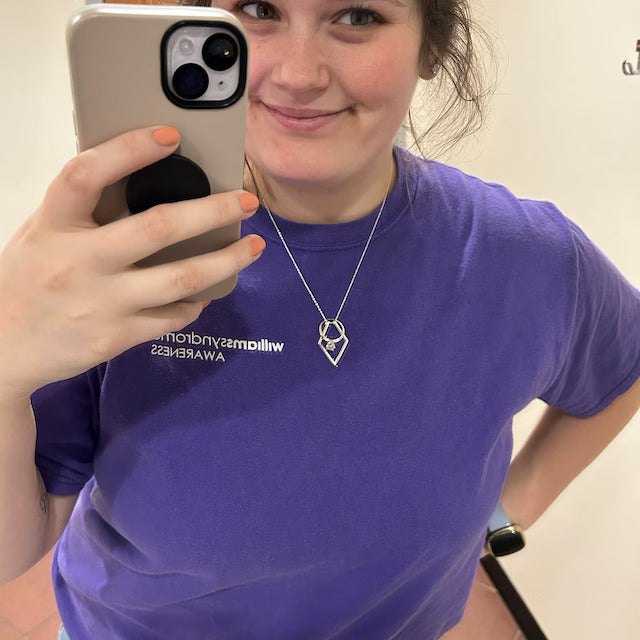 All of our jewelry is made from the highest quality stainless steel and plated using a technique called PVD (Physical Vapor Deposition). This new, modern way of plating, is ten times thicker than standard gold plating, is environmentally friendly, and uses a vacuum coating process, resulting in an extremely durable finish.
It is advised to avoid any harsh chemicals as they could potentially tarnish your jewelry.