DESCRIPTION
A semicolon is used when an author could have chosen to end the sentence, but chose not to. That author is you, and the sentence is your life. You are more resilient than you think. You will make it through when you decide you can.
Embodying a meaningful message, this ring is a perfect empowering gift to remind yourself, family or a best friend that to have faith in oneself is the first step to success. It may also serve as a congratulations gift to celebrate a loved one's achievement.
CARD MESSAGE
She believed she could,
So she did.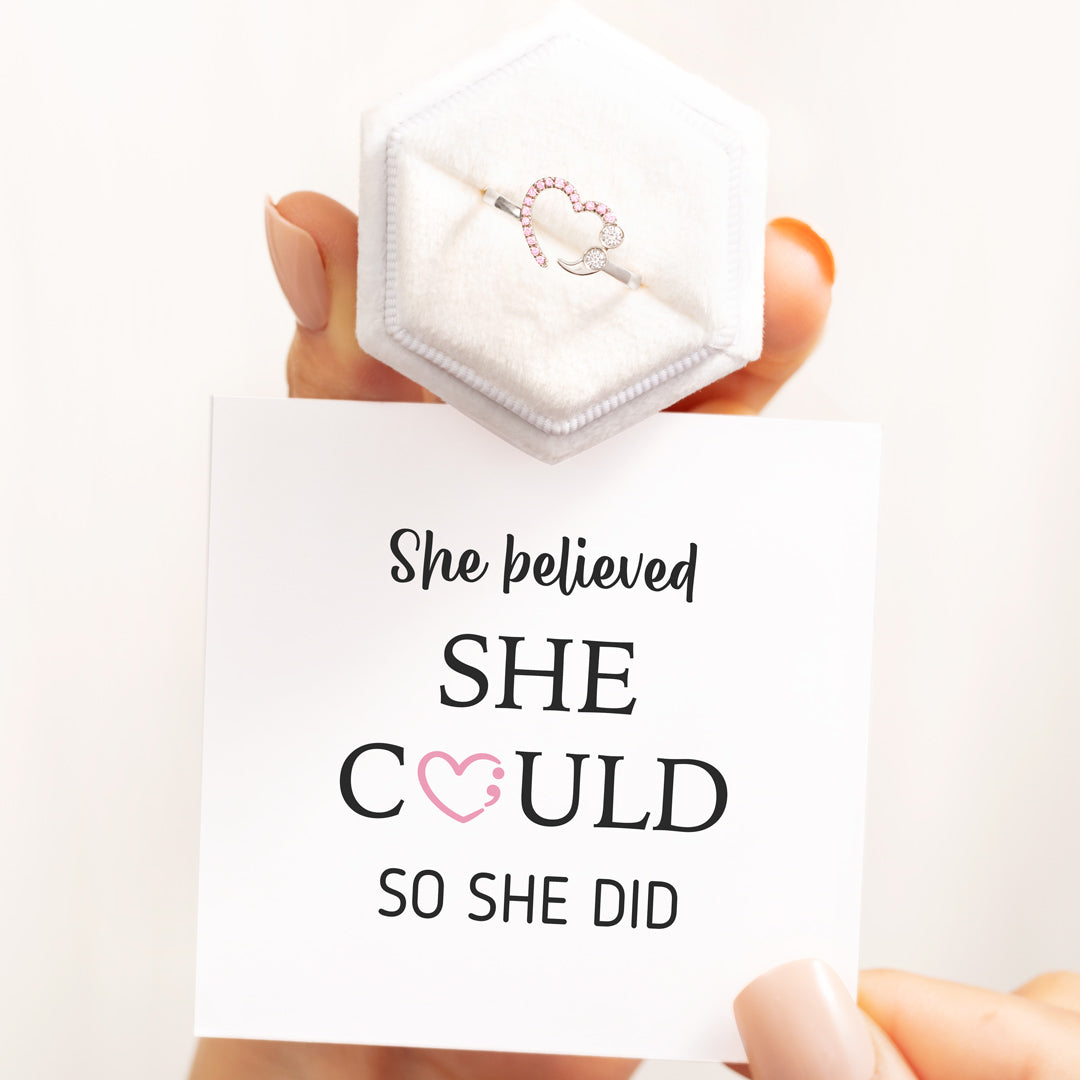 SPECIFICATIONS
Nickel and Tarnish Free
FREE Original Message Card
Packaging: 1* Ring + 1 * Gift Box