Materials
- Half Skull Bead Sterling silver Black Oxide
- Signature Brass bead Brass Black oxide
- Knot Stoppers Brass Black oxide Finishing
- Natural solid black onyx 10mm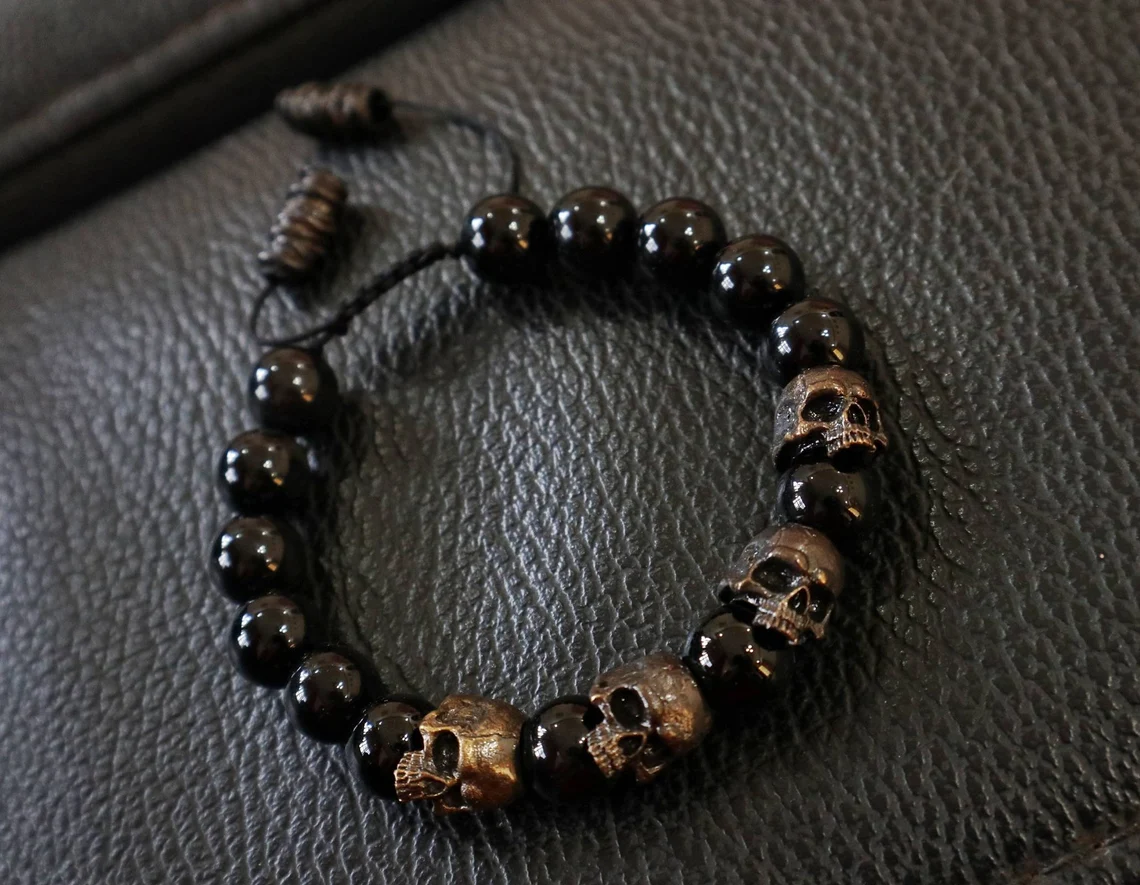 One of the most nightmarish and haunting symbols throughout history has been the human skull. It's sometimes frightening, sometimes a warning, and sometimes a friendly reminder that eventually, death claims us all. This simple yet masterfully designed bracelet features a skull inspired by pirates, treasure, and warnings on ancient maps. It's definitely a statement, a conversation piece, and is great for a variety of looks and styles.