☠"The cage of reality can't trap a heart that dares to fight against destiny! "💪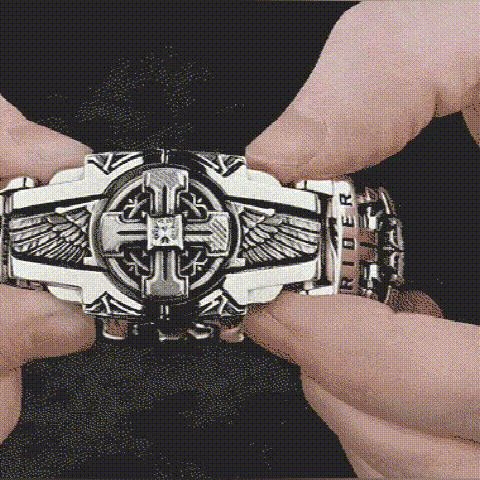 ☠The Interlock is an innovative new hidden clasp mechanism that's more than just a pretty face. It's the secure dual-trigger lock that's also the centerpiece of all the Interlock bracelet designs. Simple, secure, and stealthy.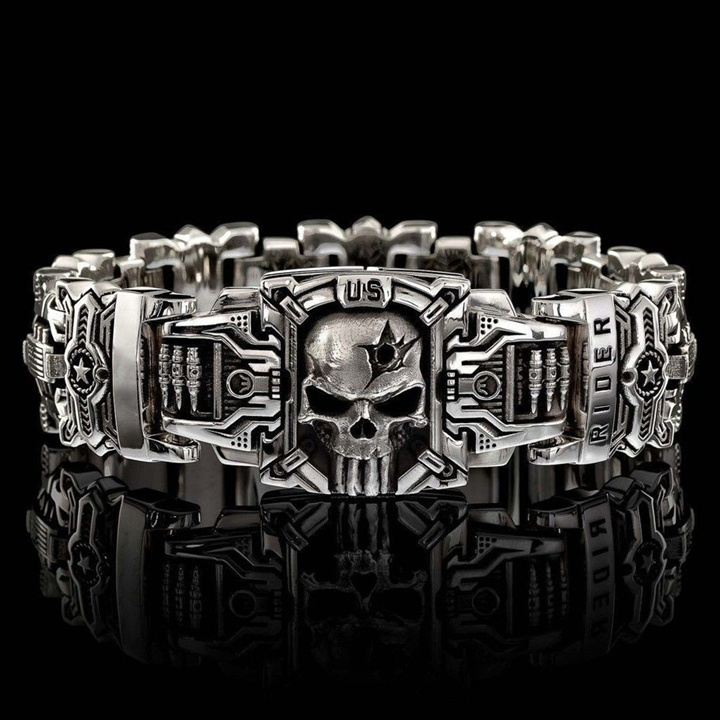 ☠The Patriotic Rider Skull Bracelet is handmade and features the Stars and Stripes, different military medals, and bullet details. Super bold, chunky, heavy metal, and totally badass, this bracelet is an impeccable piece of wearable art.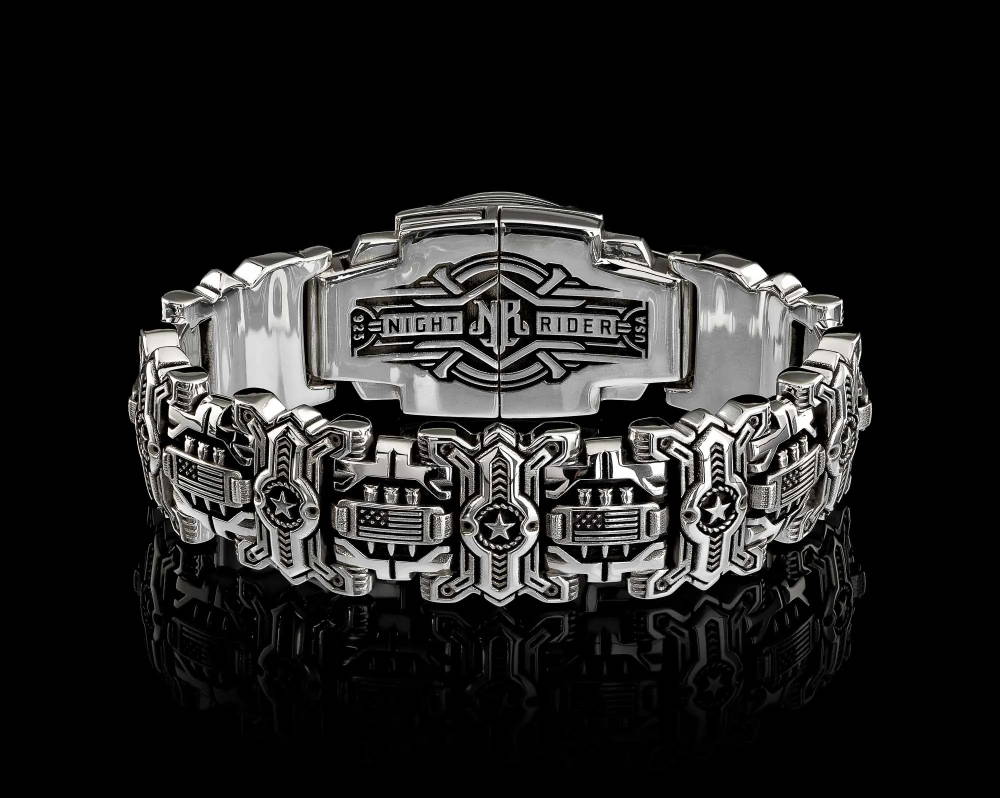 ☠ Bracelet length: 21.5cm (8.5'')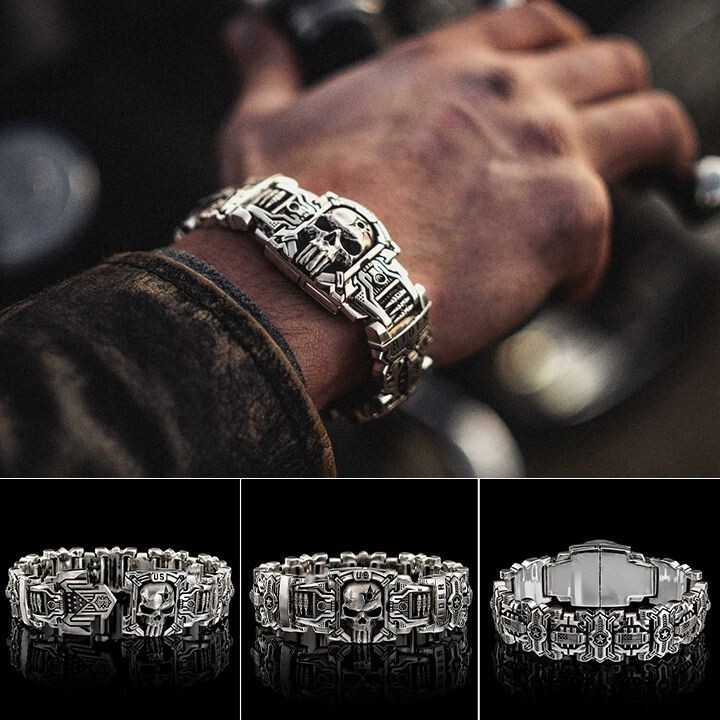 ☠Purely Handmade & Unique Design
☠ Gift pack ☠ Armed Forces Destiny Struggle Skull Interlock Bracelet comes with a gift box.