Into your Golden Slumbers with glitter of this ring.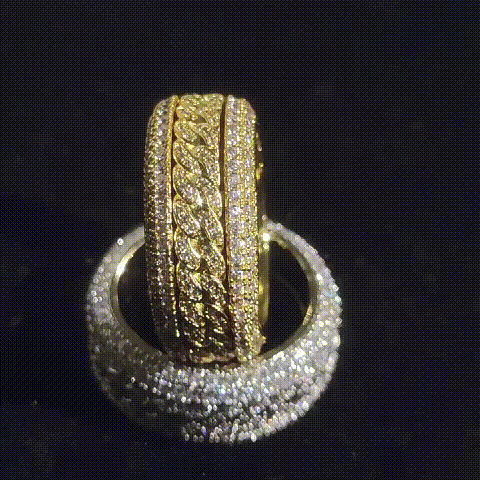 This Golden Slumber Spinning Ring is studded with sparkling stones, in addition to the 18K Gold Plated cross marks to create accents.
With this hand-crafted ring of top quality, you will never have to worry about allergy problems. It is equally gorgeous with a dinner dress, or spectacular in casual wear.
Details
Stone Type: CZ Stone
Weight: 30g
Brand: Belovejewelry
Package Includes:
1* Golden Slumber Ring
1* Gift Box