⚽Remind your son that though some days he might fall, it's the getting up that counts! As his mom, you will love and believe in him always - and this necklace is just a little reminder of that love that he can take with him wherever he may go.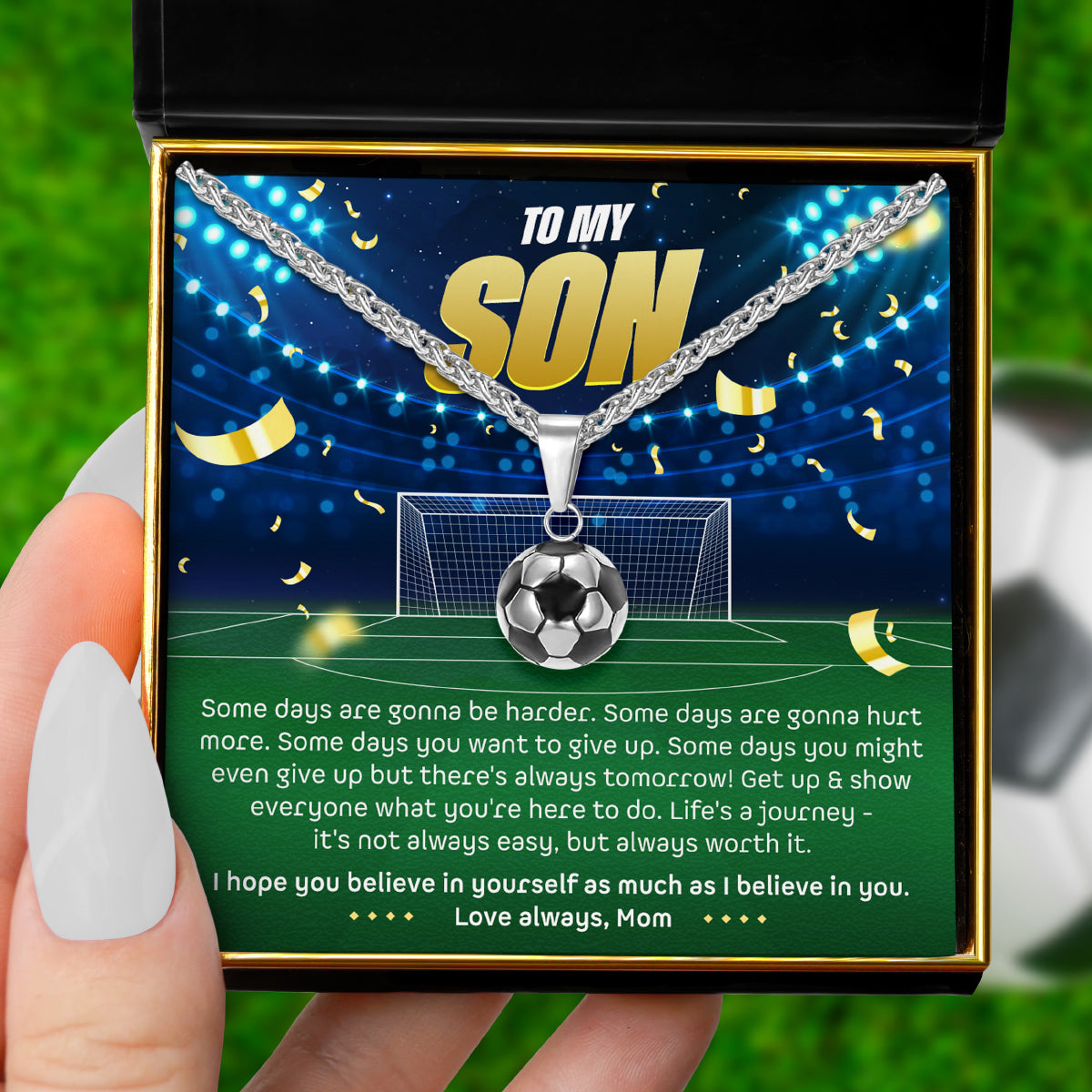 ⚽Your necklace will arrive in an exclusive gift box with cute football / soccer message card. The perfect gift for football soccer son, soccer or football player, or fan!
Specifications
Item Type: Soccer Ball Pendant Necklace
Chain Length: 22 inches (55.88cm)
Chain Style: 3mm Wheat Rope Chain
Pendant Size: 1 x 0.5 inch (2.54 x 1.27cm)
Metal Material: Stainless Steel
Necklace Type: Lobster Clasp Closure on Chain
Design: Soccer Ball
Included with each order:
Soccer/ Football Necklace*1
Exclusive gift box with sentiment card.
Exclusive gift box with sentiment card.

Premium Leather Box
Box Size: 3.5 x 3.5 x 1 inches

Exclusive Card Within

The card reads "To My Son,Some days are gonna be harder. Some days are gonna hurt more. Some days you want to give up. Some days you might even give up but there's always tomorrow! Get up & show everyone what you're here to do. Life's a journey - it's not always easy, but always worth it.
I hope you believe in yourself as much as I believe in you.
Love always, Mom"