SPACE, SCIENCE, & BEAUTY COLLIDE
Customforher Jeweler brings century-old astrological science into beautiful, innovative, & magnificent jewelry.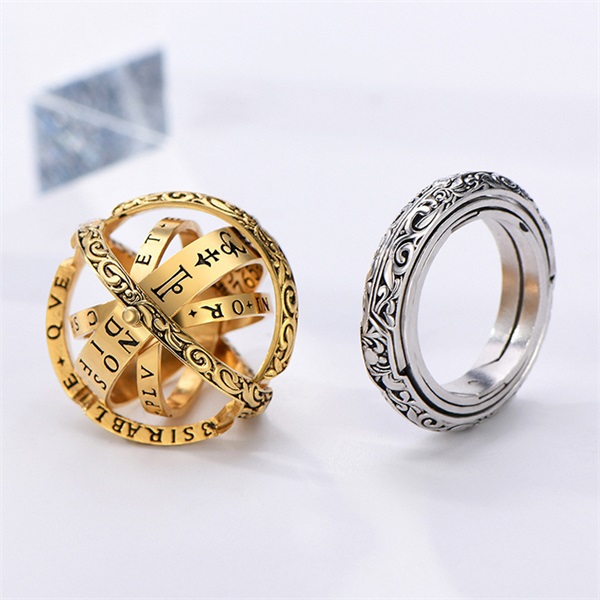 This is one of our unique anxiety spinner rings.
They are designed as anti-anxiety rings by providing a focal point to calm the mind down. Science has proven that focusing in this manner can calm the mind and relieve anxiety in the worst moments. The ring itself opens into a sphere and the individual rings can spin when touched.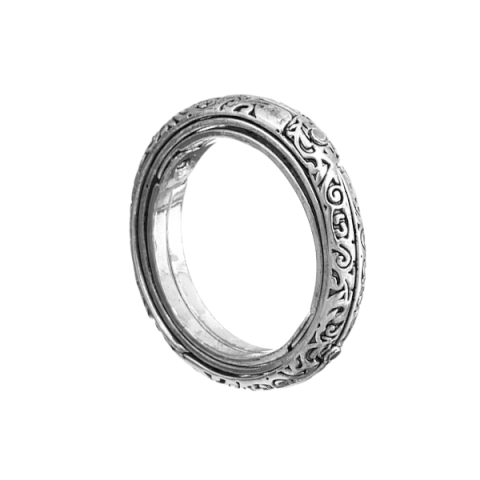 The mesmerizing design also helps calm the mind, so one can focus more on breathing and relaxing.
When closed the ring is a beautiful piece that sits comfortably on your hand, but when opened it reveals zodiac symbols and inspirational messages of love such as 'life is brief but love is long, it is a unique piece of jewelry to inspire you and give you comfort during hard times.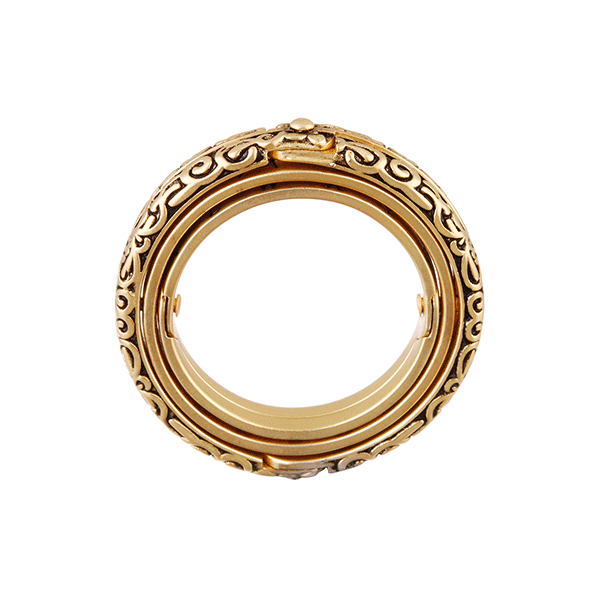 Wear the universe on your finger.
This ring consists of three rings, each representing the celestial equator, declination, and meridian. When closed, it represents everlasting love and abundance. When open, it represents the entire universe.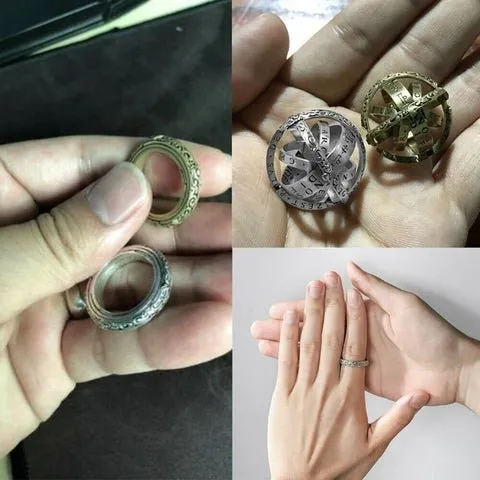 PRODUCT SPECIFICATIONS:
Size ranges from 5 to 12 (unisex)
Handmade within our own factory
Finish: Alloy
Material: High-quality stainless steel base (allergy-friendly)
Package: 1*Ring+1 Ring Gift Box