Embrace a wave of positivity into your life through our exquisite zodiac bracelets. Grasp the bracelet gently within your dominant hand, allowing the enchanting amulet to gently dispel any lingering traces of negative energy from your very spirit.
The transformation will be remarkable—unveiling a newfound sense of joy, tranquility, and fulfillment that radiates from within. Make it a daily ritual to wear your bracelet, and experience the continued embrace of this empowering change.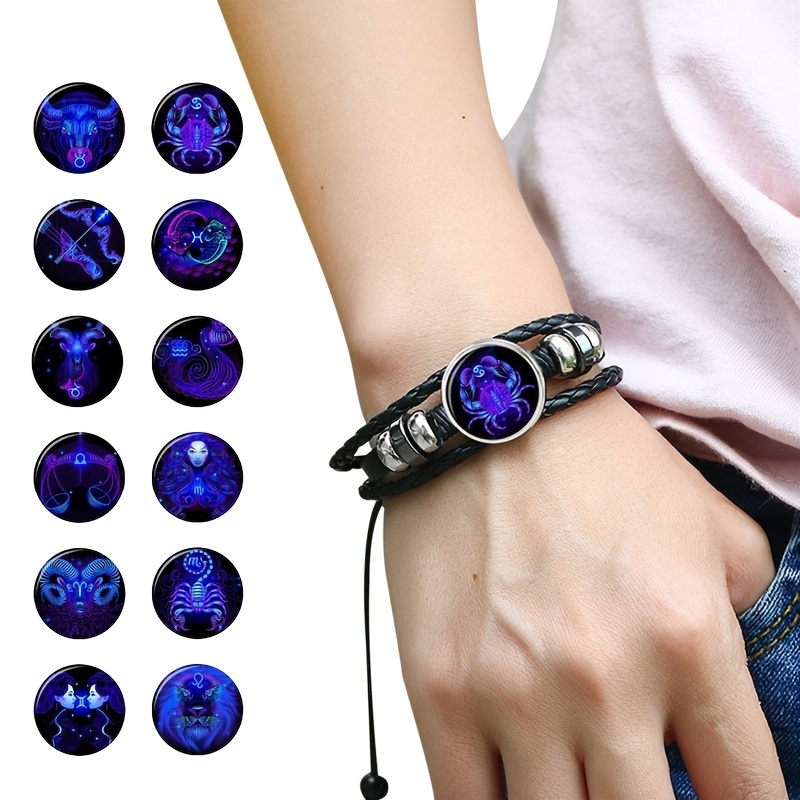 Wear this Zodiac bracelet
filled with positive energy.
Shout to the universe,
"All good things come to me!"
Then watch your manifestations
become your reality.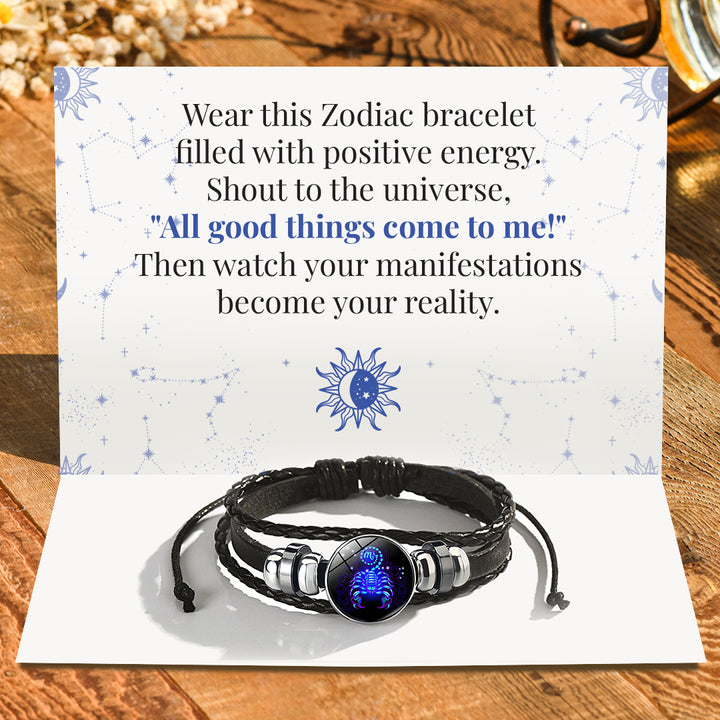 *Heartwarming Message Card Included
THE PERFECT GIFT
Ignite a cosmic connection like never before with our captivating Zodiac Bracelet, tailor-made for your unique star sign.
As you adorn your wrist with this exquisite piece, you'll embark on a journey that harmonizes your essence with the celestial forces that shape your destiny.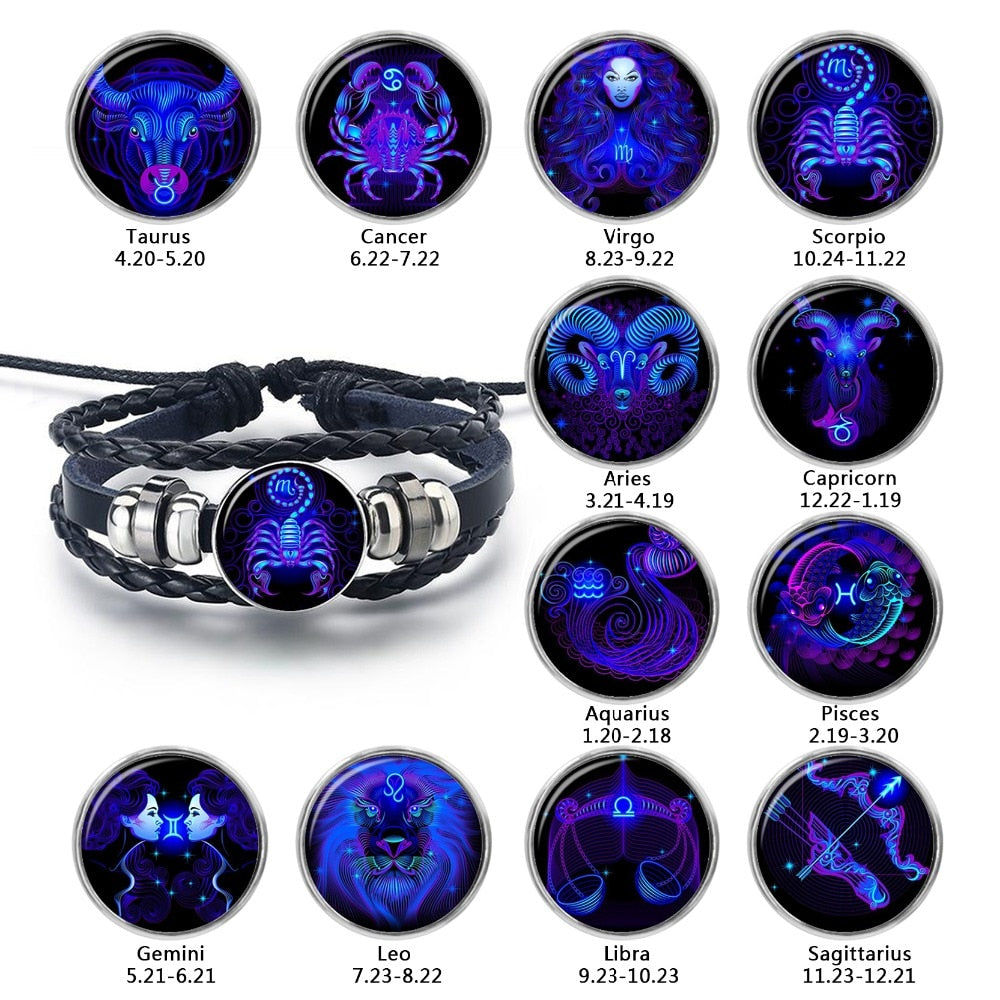 HANDCRAFTED WITH CARE
Hold the power of your star sign in your grasp, as the bracelet's energy envelops you. Feel the surge of confidence and purpose as it empowers your spirit, encouraging you to embrace opportunities and conquer life's adventures.
Allow the bracelet's magnetic aura to cleanse negativity, leaving you refreshed and revitalized, ready to embrace every day with newfound vigor.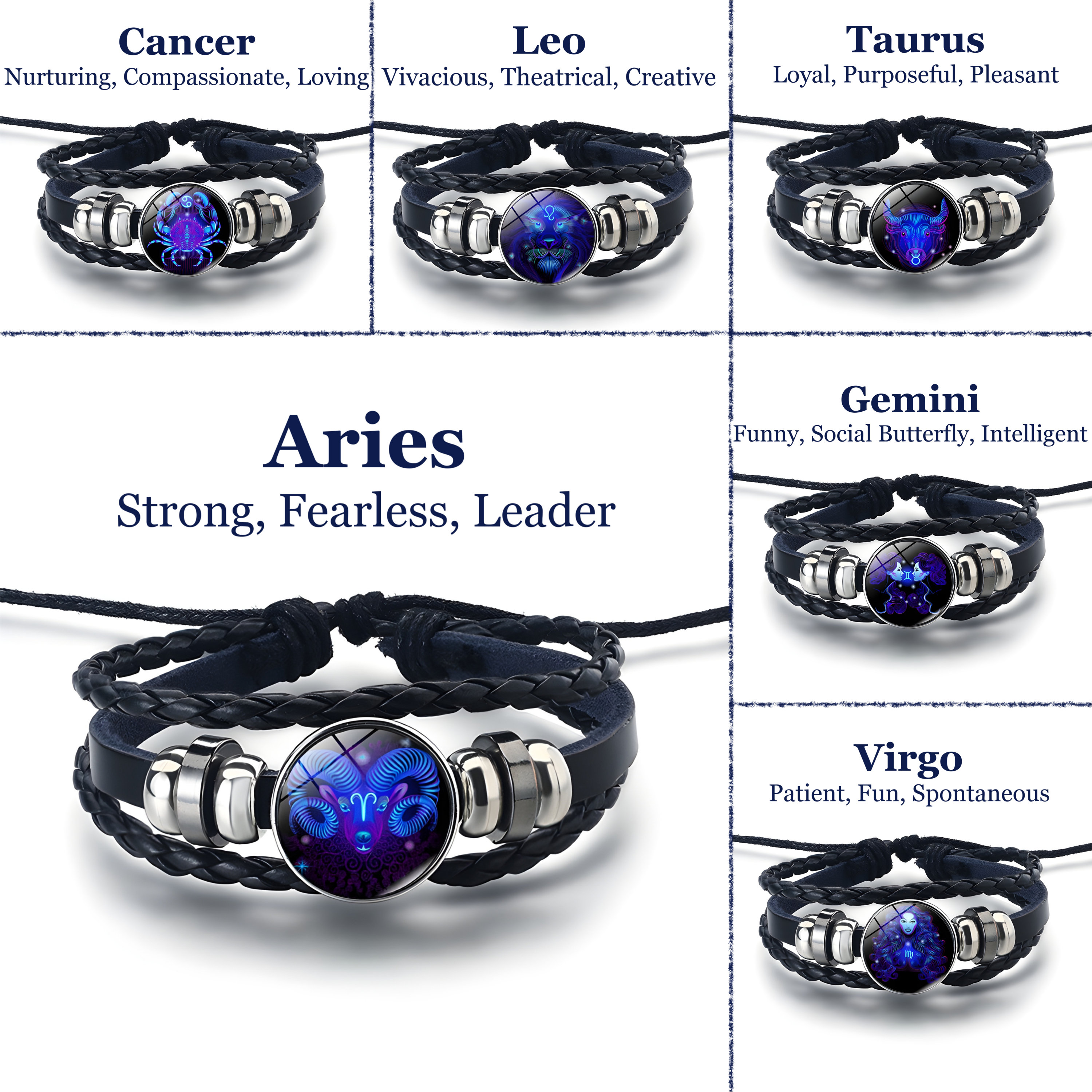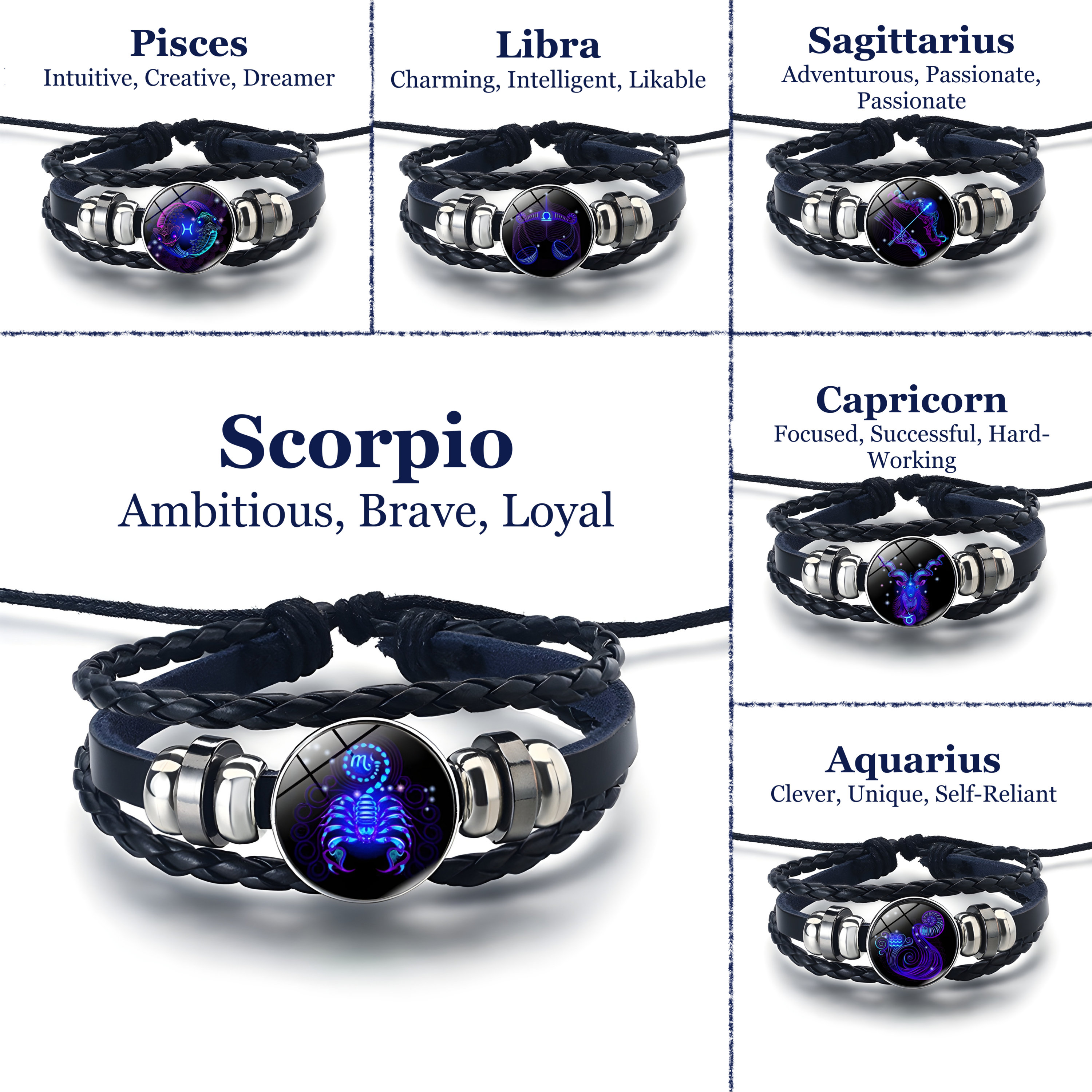 - Material: PU Leather and Wax Rope
- Quality: 100% brand new, high quality
- Sizes: 18.5 cm +10 cm extension chain, suitable for all adults