🌞" YOU ARE MY SUNSHINE"🌞
This incredibly unique necklace serves as a symbol of strength, health, happiness, vitality, and prosperity, making it the perfect gift for the sunshine in your life!
Did you know that Sunflowers are one of many flowers that carry and provide vital nutrients that are extremely helpful for keeping bees alive?
Wear it as a daily reminder of strength, positivity, and a sense of pride knowing that you contributed to a worldwide cause that impacts us all.
SHARE YOUR CARE WITH A LOVING GIFT
This is sweet for a better dad and daughter/son relationship, for improved couple affection and intimacy. Leaving someone temporarily to catch up with the day-to-day activities can be hard, this necklace would let them know you're always connected with them no matter where they are.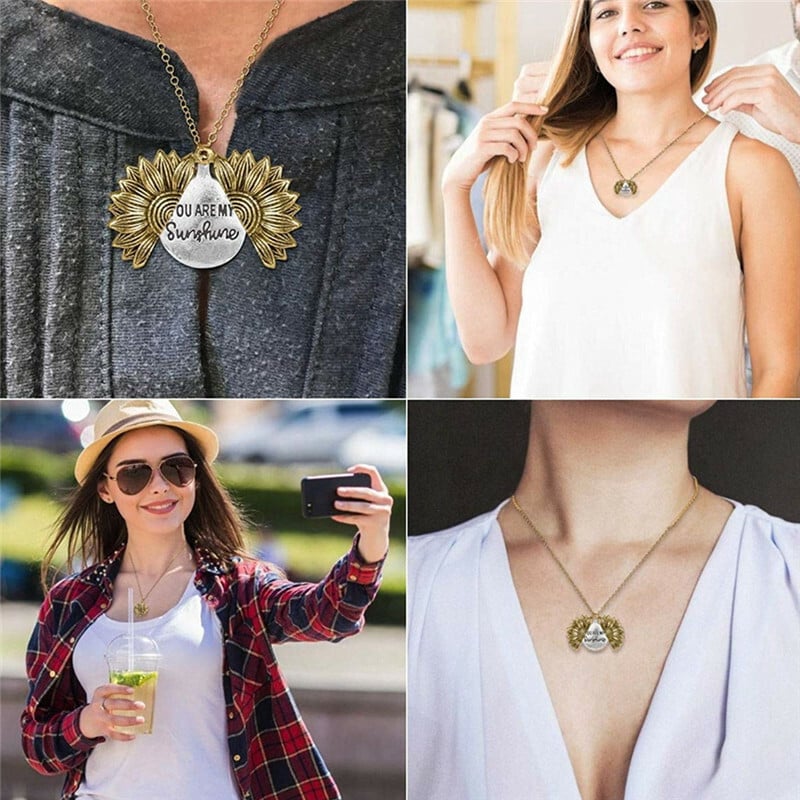 SHIPPING
Each piece is handmade. Due to the complexity of this design, the production cycle is about 1-2 weeks. Logistics transportation 10-15 days.
We will be very grateful for your patience and understanding because we will strive to meet the needs while ensuring that each piece meets our high-quality standards.