🗡Classy yet edgy and cool, turn heads with the dagger look and feel of this Gothic Sword Earring. You can wear them with any outfit and stand out from the crowd. Crafted from high-quality materials, these earrings are made to last.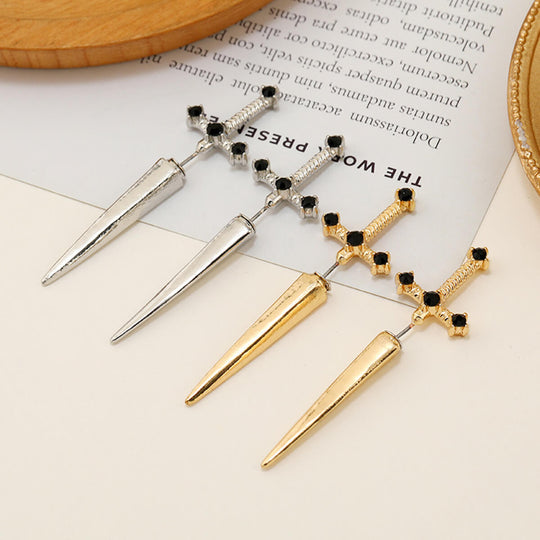 Specifications:
All materials are ethically sourced.
The length of the earring is 6cm or 2.36in
The width of the earring is 1.7cm or 0.67in
Comes in a stunning silver and gold
Comes in a pair.