The temperature-sensitive stone changes color with the change of body temperature at the fingertips, like a lake water forming subtle ripples between blue and green.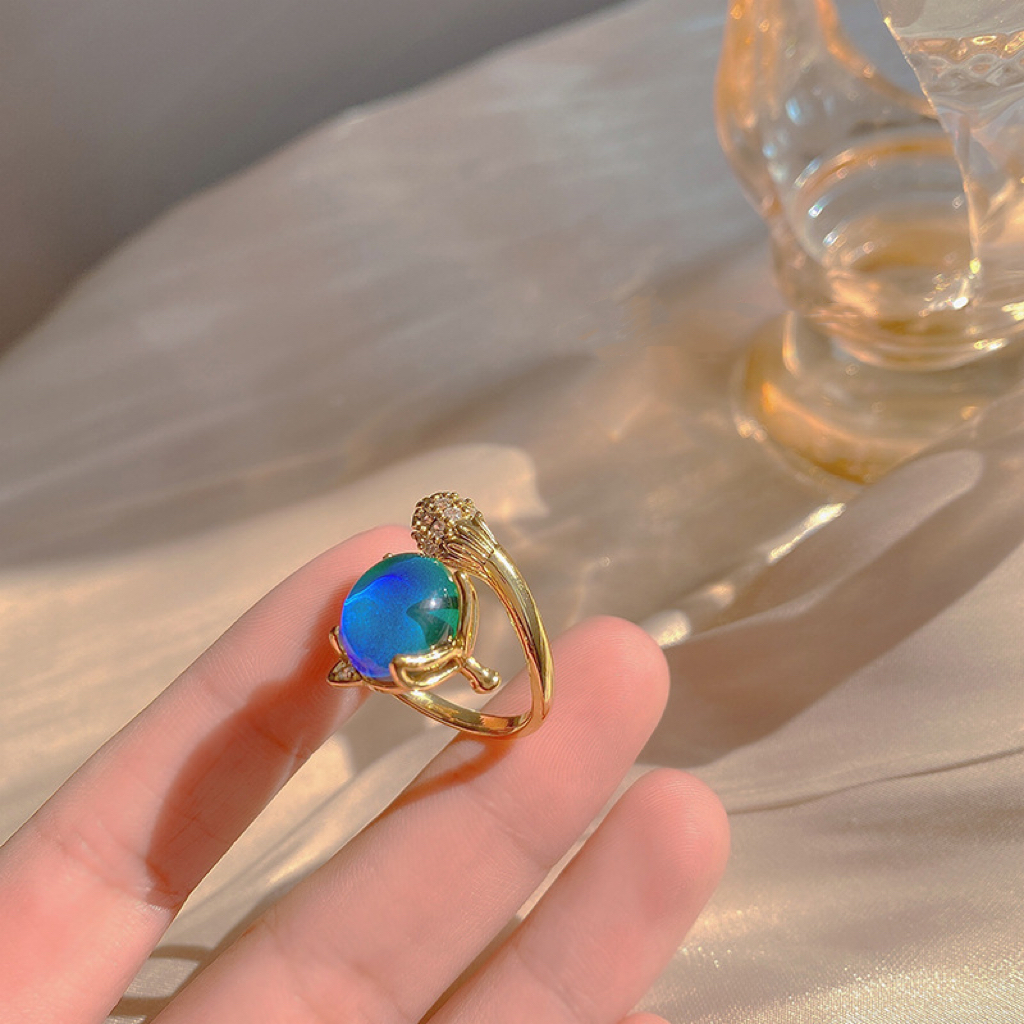 The design is inspired by a small fox, with a lovely body and full of spirit.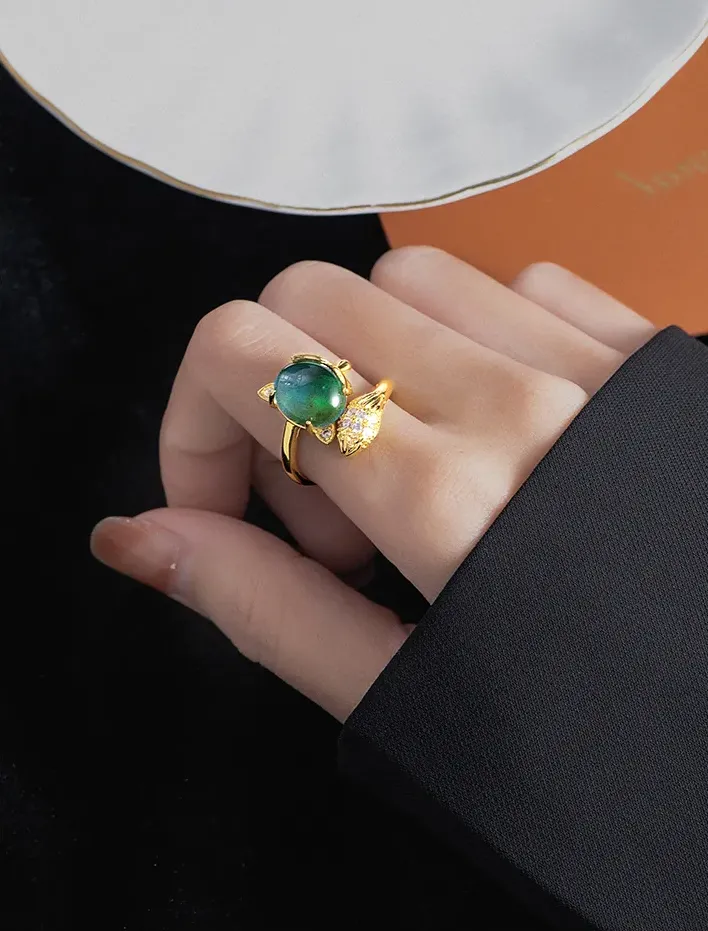 Details:
Material:Copper
Color:Variation with temperature
Weight:10g
Hypoallergenic, lead-free, Adjusted
Package Includes:
1*Temperature Sensitive Color Changing Fox Ring
1*Gift box
Please take good care of your ring:
1. Keep away from irritating chemicals, such as perfume or lotion.
2. Take it off while bathing or swimming.
3. Wipe clean with a cloth after use.
4. Do not leave it in a humidor-exposed place for long.