"I didn't give you the gift of life, life gave me the gift of you. Thanks for being such a wonderful person, always shine like the brightest star!"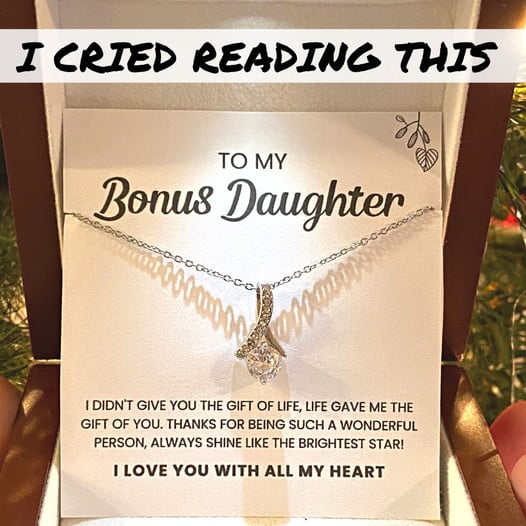 Does not rust, change color or tarnish
Alloy finish
30 Days Money-back Guarantee
Can you imagine the look on your bonus daughter's face when she opens this beautiful gift?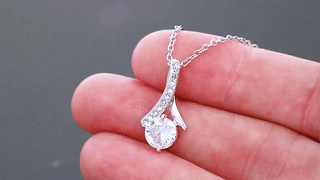 Melt her heart with this adorable petite ribbon-shaped pendant necklace.
Grab Yours Today!
Sizing
Adjustable cable chain (18" - 22")
Easy-to-use lobster clasp
Pendant Material: 14K white gold over stainless steel
Crystal: 7mm cubic zirconia
Dimensions: 0.8" (20mm) x Width: 0.4" (10mm)