Are you looking for a special gift for your daughter in your life?🎁 This cuff bracelet will be with her side by side, wherever she goes so she can feel that you are always there for her. It is durable and practical but also is able to convey the meaning of your love. This cuff bracelet will surely melt her heart.💖
To My Daughter,
Never forget that I love you.
I hope you believe in yourself as much as I believe in you.
When life tries to knock you down, this OLD LION will always
have your back. I can't promise to be here for the rest of your life
but I can promise to love you for the rest of mine.
I am proud to be your father.
Love, Dad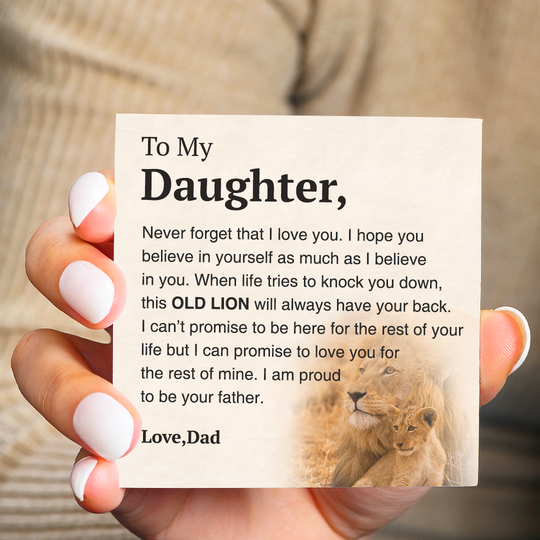 *Heartwarming Message Card Included
This cuff bracelet will be with her side by side, wherever she goes so she can feel that you are always there for her. It is durable and practical but also is able to convey the meaning of your love. This cuff bracelet will surely melt her heart.
DETAILS
Nickel-free: Made of 316 stainless steel.
Never fade

Measurements: Diameter 2.5" W/0.39", L/6.2".

Adjustable to fit most wrists.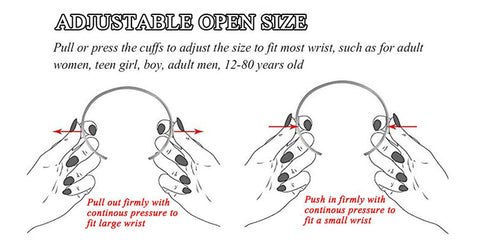 Package Content: 1*Bracelet, 1*Gift Box, 1*Full-designed Gift Card